Two teenagers were arrested after an Ohio woman was killed by a large falling log in a Hocking County park.
Victoria Schafer, 44 of Chillicothe, was on the stairs near Old Man's Cave in Hocking Hills State Park on Sept. 2 when the log struck her. She was pronounced dead at the scene.
The sheriff's office and the state's Department of Natural Resources found the log did not fall because of a "natural occurrence," authorities said Thursday in a news release. Detectives were told two teenage boys might have been involved.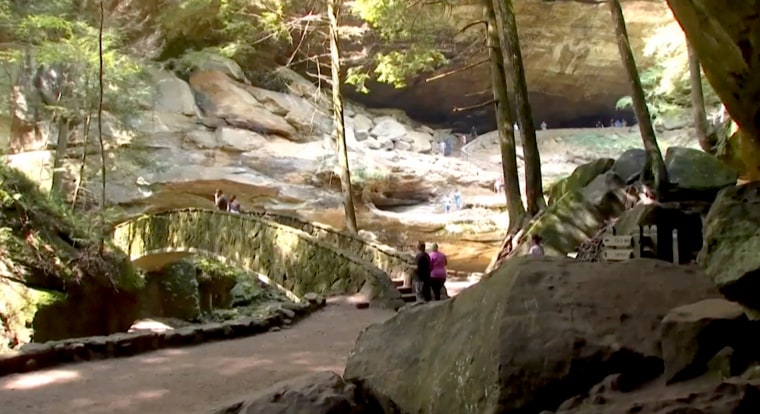 "Investigators conducted interviews with the two individuals where they obtained a confession regarding the incident," the sheriff's office said.
The log that struck Schafer weighed nearly 75 pounds, and the teens reportedly told police they forced it over a cliff, according to the Dayton Daily News.
The two were charged Thursday with reckless homicide and were being held at a juvenile detention facility to await court proceedings, according to the statement.
Authorities are not identifying the teens because of their ages.
Schafer, who owned a photography business, was shooting senior portraits for six high school seniors when she was killed, according to the Dayton Daily News.
John Schafer, the victim's son, told the News that he was in shock when he learned his mother had died.
"I just figured maybe I heard the wrong name on the call, or maybe I was just hearing it wrong. The next day the family found out it wasn't a tree branch, it was a log," he said.