A bus crash in Honduras claimed the lives of three American women who were in the Central American country on a volunteer mission to help the poor, authorities said.
The victims, three Columbia University students, were killed when their bus swerved off road, falling about 80 feet, and crashing into a gully, officials said.
The students were identified as Olivia Erhardt, 19, Daniella Moffson, 21, and Abigail Flanagan, 45, according to a statement from the university's president, Lee Bollinger.
"This terrible and tragic loss is all the greater because these individuals were dedicating their passion and very special talents to serving those in need. No endeavor more proudly exemplifies the traditions and values of our University," said Bollinger.
In addition to being a student, Flanagan was also a nurse practitioner at Columbia University Medical Center, he noted.
At least 12 other Americans on the bus were injured many if not all of them students, officials said.
Grandparents Peter and Martha Erhardt were heartbroken over the loss their beloved granddaughter, Olivia.
"It's a terrible tragedy. She was the light of our lives," Peter said of the sophomore and budding scientist. "She was still making up her mind which science she was going into."
They said Erhardt started at the university about a year and a half ago studying astrophysics, but after a summer internship at a Cincinnati children's hospital, she became interested in lab tech work — following in her grandmother's footsteps.
"We loved her dearly, I still can't believe it happened," Martha said breaking into tears. "I'm still in a little bit of denial. I keep thinking it must be a mistake."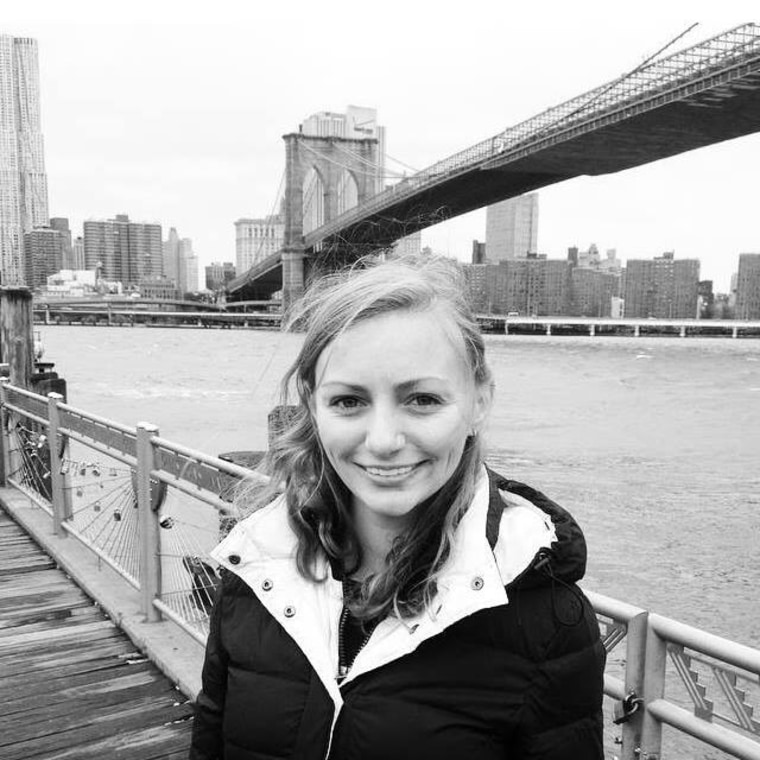 The group, part of a program Columbia University offers called Global Brigades, left the small town of San Juancito and was making their way to the airport to travel home when the accident occurred.
Firefighters' spokesman Capt. Gustavo Barahona told the AP the crash was believed to be the result of mechanical failure.
Global Brigades' website describes their mission as, "the world's largest student-led global health and sustainable development organization."