The U.S. abortion rate has plunged to its lowest level since the still-controversial Roe V. Wade Supreme Court decision in 1973, according to a new report.
A report by the Guttmacher Institute, a research group that studies reproductive health, recorded a rate of 14.6 abortions per 1,000 women of childbearing age (15-44) in 2014 — the most recent year with data available.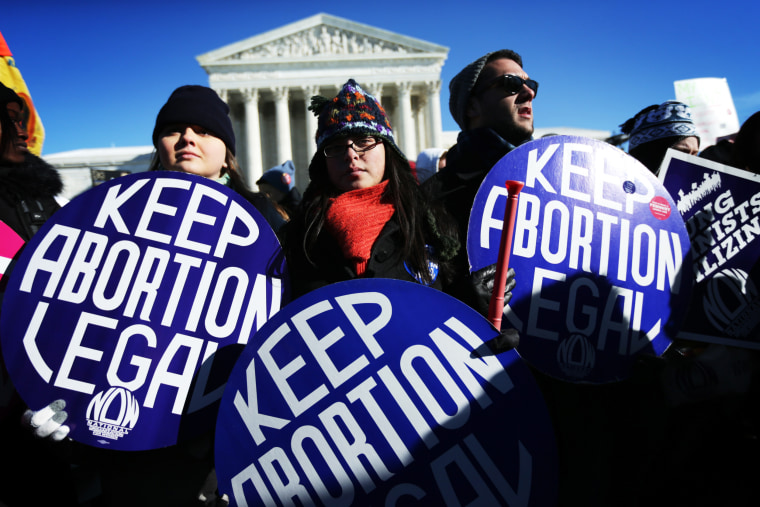 Planned Parenthood President Cecile Richards called it proof that giving women better access to contraception is paying off with fewer abortions.
"It shows that we're finally doing a better job of helping women get access to birth control that's affordable and that's high quality," she said.
But anti-abortion rights groups like Americans United for Life said closing abortion clinics and new laws requiring women to get ultrasounds are having a "real, measurable impact on abortion."
"These have been game-changers, and we see the abortion rate dropping in response," spokesperson Kristi Hamrick told NPR.
Lead Guttmacher researcher Rachel Jones said the decline could be attributed both to improved access to contraceptives, especially long-term options like IUDs, and to the restrictions on abortion clinics that have been passed in several states over the past five years.
What's not in debate, Jones said, is who is having the abortions.
"The majority of abortion patients — 75 percent — are poor or low-income, and nearly two-thirds are already parents," Jones said. "It can be very difficult for them to arrange for time off from work, transportation and child care. While many find ways to access care despite these obstacles, some of the abortion rate decline is likely attributable to women who were prevented from accessing needed services."
The report comes as President-elect Donald Trump prepares to take office and as congressional Republicans have started the process of dismantling Obamacare, which requires insurance companies to cover the cost of IUDs and other contraceptives for many women.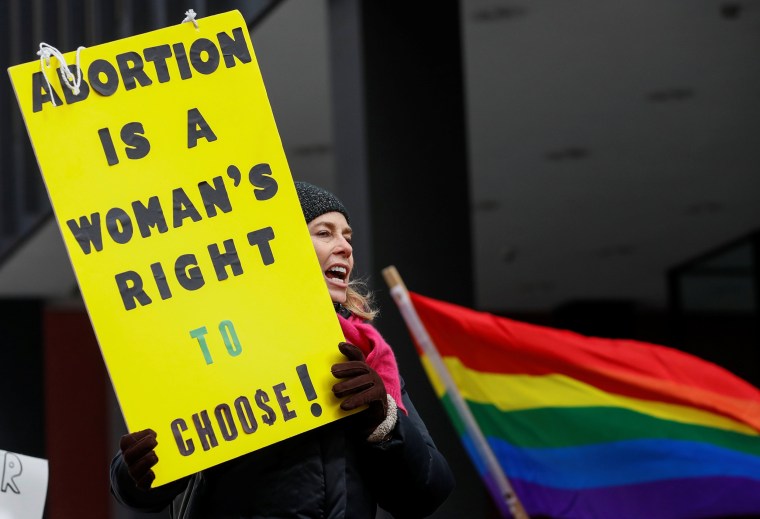 The report also comes several months after U.S. Centers for Disease Control and Prevention investigators reported that birth rates among black and Hispanic teenagers have fallen dramatically in the last decade — although they are still three times as likely as white teens to have babies.
While abortion continues to be a hot-button issue, the abortion rate began declining years ago and continued to plummet during the eight years of the Obama administration.
At the same time, the Gallup polling firm recently reported that about half of Americans support women's right to have legal abortions and consider themselves pro-choice.