The attorney general of the western Mexican state of Nayarit was in a federal jail in San Diego on Wednesday night on charges of conspiracy to smuggle cocaine, heroin, marijuana and meth, according to court documents.
Edgar Veytia, 46, the chief law enforcement officer in Nayarit — the scene of numerous deadly drug gang showdowns in recent years — was arrested Monday at a border crossing in San Diego after he was flagged for an open federal warrant issued in New York.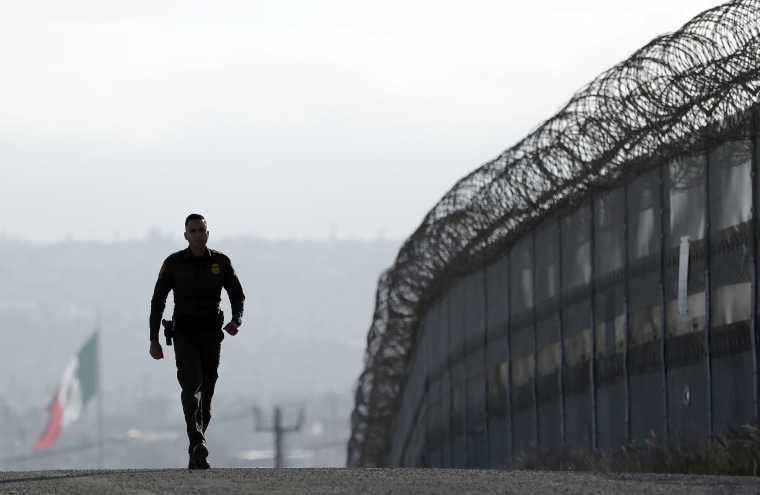 Veytia was arraigned Tuesday in U.S. District Court in San Diego and was being held in the federal Bureau of Prisons facility there pending a hearing April 11 to move him to New York.
The FBI, the Drug Enforcement Administration and the Department of Homeland Security would provide no further details except to confirm that they were involved in the investigation. But law enforcement sources told NBC News on Wednesday night that they had been tracking Veytia for a while and "snagged him as soon as they could."
A lawyer for Veytia said he was just learning about the case and couldn't comment.
An indictment handed up March 2 by a federal grand jury in U.S. District Court in Brooklyn, New York, and unsealed Wednesday charges Veytia — also known as "Diablo," "Eepp" and "Lic veytia" — with three counts of conspiracy to import, manufacture and distribute heroin, methamphetamine, marijuana and cocaine.
The indictment blames Veytia for the manufacturing and distribution of a large enough quantity of drugs to support reasonable suspicion that he was involved in smuggling illegal narcotics from multiple countries. For example, the amount of meth alone — at least 2,200 pounds — would yield almost 4 million individual doses at the generally accepted dose of a quarter-gram.
The exact scale of the alleged conspiracy wasn't disclosed, but prosecutors said Veytia would have to forfeit at least $250 million in cash and property if he's convicted.
Roberto Sandoval Castañeda, the governor of Nayarit state, said at a news conference that the arrest had taken him by surprise and that he knew few details. He appointed an interim attorney general and promised full cooperation with U.S. authorities.