U.S. Customs and Border Protection boasted this week that agents used significantly less deadly force in the field over the last year, with incidents down 26 percent even as assaults against agents held steady.
But the embattled agency's steps toward reform and greater transparency omit one key detail: just how many of their altercations resulted in severe injuries or even death.
At least nine people died in Border Patrol custody in the last fiscal year, a review conducted by the American Civil Liberties Union found, adding to another four deaths at the border since October.
Several cases were deemed by local or federal law enforcement as a justifiable use of lethal force — for example, gunfights with suspected smugglers. Others likely died of health-related issues. But many cases fell within a gray area, blurring the lines between when deadly force is necessary and when it's clearly excessive.
incident evolved last June after Border Patrol collided with a suspected smuggling boat drifting off the coast of California. The boat capsized, plunging 20 undocumented immigrants into the water. One woman drowned, while three others were rushed to the hospital.
The complexities of those cases, however, are almost entirely lost in the Border Patrol's reports to the public detailing agents' use of force. Incidents are broken down into three categories: use of a firearm; "less lethal device," meaning a Taser or baton; and "other," a catch-all category for everything else. Nowhere does the data reveal that incidents involving a so-called "less lethal device" could result in a person's life being taken away.
Related: Surge in Children, Families at the U.S. Border May Be the 'New Normal'
"In terms of giving you raw statistics without any context, none of it says what actually happened," the ACLU's Chris Rickerd said. "They're not capturing all of the use of force."
Rickerd added that the Border Patrol's standards for defining deadly force are not in line with the guidelines from the Department of Justice. State and local police, for example, would typically report drawing their firearm as a use of force to compel compliance, he said. Border Patrol seemingly doesn't have anything like that.
The gaps in transparency are significant given Border Patrol's struggles in the past. A series of scathing media investigations and nonpartisan reports in recent years have highlighted the frequency of excessive lethal force used along the border with almost zero accountability or disciplinary actions against agents.
Commissioner Gil Kerlikowske has tried to implement a massive culture shift in his time since his confirmation in 2014, starting with new reforms calling for greater transparency and setting up a system of internal review.
An integrity advisory panel, headed by New York City Police Commissioner Bill Bratton and retired Drug Enforcement Administration Chief Karen Tandy, laid out a series of recommendations last summer. In its preliminary report, the commission warned that the Border Patrol "discipline system is broken" and its review force was woefully understaffed.
Federal officials have for years noted substantial issues with workforce wellness and chronically low morale. It's not uncommon for problems to seep into agents' personal lives. Border Patrol agents were entangled in the law on numerous occasions over the last year and a half alone, with many allegations involving weapons and violence.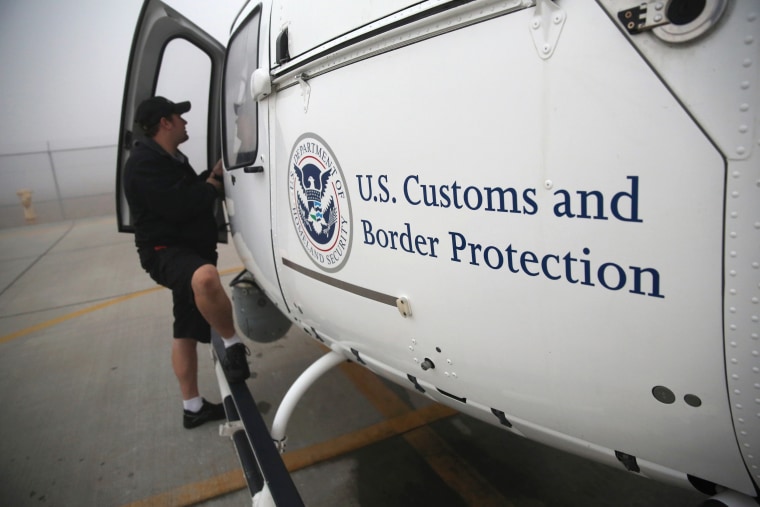 One agent, tied to the Mexican Gulf Cartel, was charged with capital murder after being linked to a headless body that was recovered on South Padre Island, Texas. Another agent was still in uniform when local police arrested him for allegedly pulling his gun on the driver of an 18-wheeler. A female agent was charged with murder for fatally shooting her boyfriend, which she alleged was in self-defense.
Another case is pending after an off-duty agent got in a verbal dispute with his neighbor, pulled his gun and fired multiple times, killing the man.
Looming in the backdrop is heightened national scrutiny over law enforcement's perceived impunity when pulling a gun on an unarmed person. Many police departments around the country have responding to the reform movement by requiring officers to wear body cameras. But it's an initiative that Border Patrol has tested and ultimately resisted.
Shawn Moran, spokesperson for the National Border Patrol Council, says the national outcry has led the public to automatically assume that any use of force amounts to wrong-doing.
"We think that Border Patrol agents are very restrained in use of force," Moran said. "With the political pressure and the media attention and the pressure that is put on the agency, agents are going to think twice."
This story originally appeared on MSNBC.com.