It's not just the U.S. State Department that is baffled by the health problems of diplomats who've worked in Cuba. The Canadian government said Wednesday it also has no idea who or what is behind the mysterious ailments.
At a briefing in Ottawa, a Canadian official said eight of their citizens stationed in Havana, out of 27 tested, required medical care after reporting symptoms that ranged from dizziness and headaches to nosebleeds. Three diplomatic families left Cuba as a result, the official said.
The United States says 24 Americans affiliated with the embassy in Cuba have reported similar symptoms and signs consistent with traumatic brain injury. The State Department recalled all nonemergency personnel in late September and has no plans to return them, straining ties with Cuba.
Cuba has welcomed FBI agents to Havana to investigate. But officials told NBC News that the probe found no evidence of attacks. Additionally, some U.S. officials have questioned whether there's a single cause for the symptoms.
The State Department says the phenomenon is real.
"Is there any thought given to the fact that this is a case of mass hysteria? That a bunch of people are just being hypochondriacs and making it up?" Sen. Marco Rubio, R-Fla., asked during a Senate Foreign Relations subcommittee hearing on Tuesday.
"Twenty-four people have had symptoms and findings consistent with what looks like a mild traumatic brain injury. The objective tests that were done were not ones that could basically be easily faked," State Department Medical Director Dr. Charles Rosenfarb testified.
"The findings suggest that this is not a case of mass hysteria," he said.
While officials in Washington initially theorized that the staffers and their family members were sickened by some kind of sonic attack, other possible culprits are under investigation.
"I think there's viral, there's ultrasound, there is a range of things that technical experts are looking at," Todd Brown, diplomatic security assistant director at the State Department, said during the hearing.
"When you say viral, you are talking about somebody intentionally implanting a virus?" Sen. Tom Udall, D-N.M., asked.
"That could be a possibility," Brown said.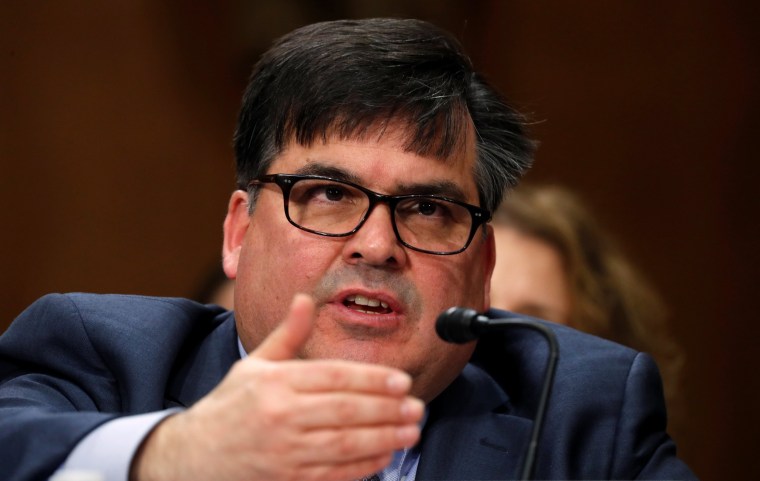 Secretary of State Rex Tillerson has now decided to ratchet up the inquiry and convene an independent panel known as an Accountability Review Board.
At the hearing, Rubio grilled officials on why the board had not been set up earlier, in accordance with law.
"The law very clearly requires that within 60 days of an incident, and 120 days at most, that an accountability review board be stood up and they did not do that until almost a year after the first reports of the attacks," Rubio told reporters. "That's unacceptable."
The Cuban government has vociferously denied any involvement in or knowledge of attacks on American and Canadian diplomats.
"There is no evidence of any kind, not of the cause, not of the perpetrators, not of the origin, not of the motivations," a Cuban foreign ministry official, Josefina Vidal Ferreiro, said Tuesday evening. "There is no evidence at all, not one piece of evidence."
Despite the lack of evidence, the State Department said it's "incomprehensible" that leaders in Havana don't know what made the Americans and Canadians sick.
Rubio, an ardent critic of the island's Communist government, agreed.
"We can say we don't know how it happened, we can even say we can't know for sure who did it," he said. "But two things we know for sure: People were hurt, and the Cuban government knows who did it."