The U.S. government has declined a request to extradite a U.S. diplomat's wife who killed a 19-year-old motorcyclist while driving on the wrong side of the road in England, a State Department official said.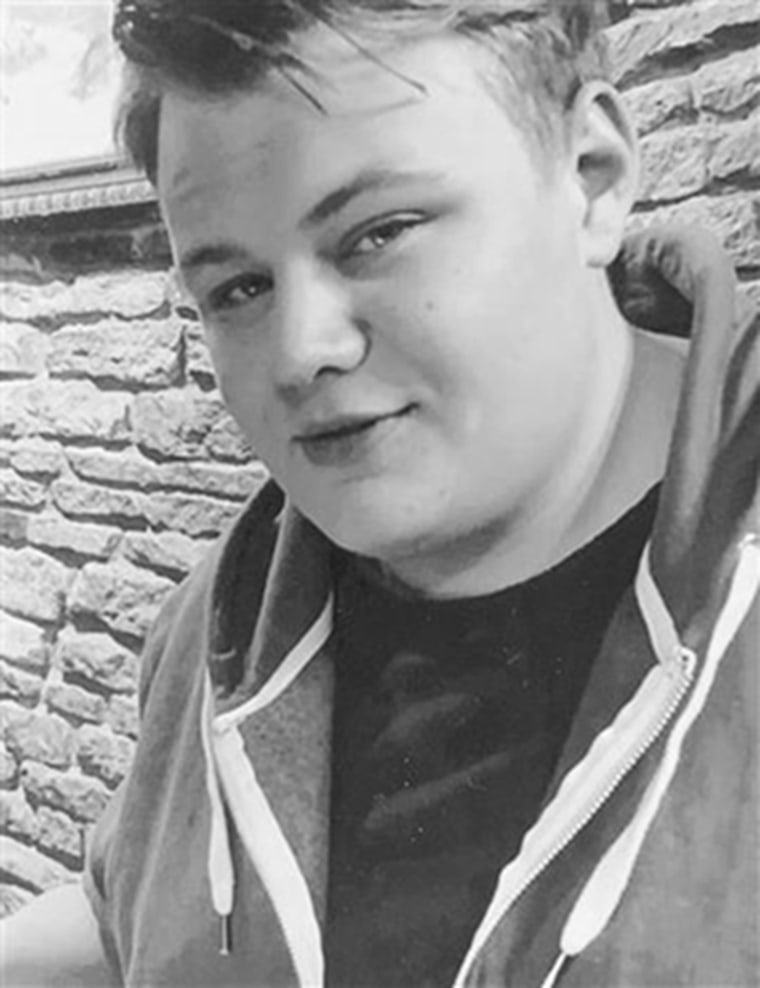 Anne Sacoolas, 42, returned to the United States three weeks after the crash that killed the motorcyclist, Harry Dunn, in August near RAF Croughton in Northamptonshire, which is home to a U.S. Air Force communications station.
The U.S. State Department has said Sacoolas, the wife of a U.S. diplomat , cannot be extradited because she is covered by diplomatic immunity.
"If the United States were to grant the U.K.'s extradition request, it would render the invocation of diplomatic immunity a practical nullity and would set an extraordinarily troubling precedent," a spokesperson for the State Department said Thursday.
"The United States government again expresses its sincere condolences and sympathy to the Dunn family for the loss of their son," the spokesperson said.
Sacoolas has been charged in the United Kingdom with causing death by dangerous driving. She has said she cooperated with authorities at the scene and at her home, and she laterexpressed her "deepest sympathies and apologies for this tragic accident" to Dunn's parents.
Dunn's family welcomed the criminal charge when it was announced in December.
"We feel that we've taken a huge step in the start of achieving the promise to Harry that we made," said his mother, Charlotte Charles.
Charles said then that the family assumed it would be easy to get justice considering the circumstances but that "we had no idea it was going to be this hard and it would take this long."
Dunn's family, which has been campaigning for Sacoolas to face justice, traveled to Washington to make their case. They met President Donald Trump in October and were given what they called a "bombshell" offer to meet Sacoolas in the White House, which they declined.
Download the NBC News app for breaking news
Amy Jeffress, an attorney for Sacoolas, has previously said Sacoolas would not return voluntarily to face a potential jail sentence in the "terrible but unintentional accident."
"A potential penalty of 14 years imprisonment is simply not a proportionate response," Jeffress said in a statement at the time. "We have been in contact with the U.K. authorities about ways in which Anne could assist with preventing accidents like this from happening in the future, as well as her desire to honor Harry's memory."
In January, when the United Kingdom formally demanded that Sacoolas be extradited, Jeffress said that "Anne is devastated by this tragic accident and would do anything she could to bring Harry back" but that the U.S. government had made it clear that any extradition request would be denied.