WASHINGTON — Two US defense officials say that the American military has begun to provide equipment and weapons to the Kurdish elements of the Syrian Democratic Forces — a group it considers important in the fight against ISIS.
The U.S. began providing the equipment in the last 24 hours, according to one official.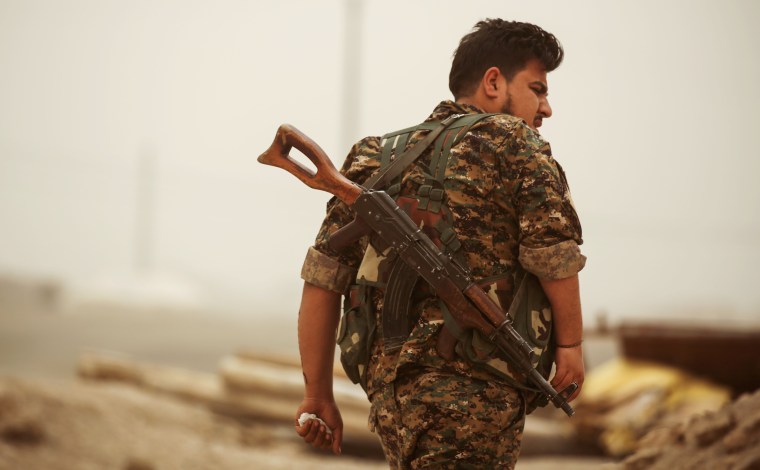 Neither would give any specifics about what the U.S. is sending the Syrian Democratic Forces — also known as "YPG" — or how those items are being delivered.
In the past, the U.S. military has said they will provide the Syrian Democratic Forces with ammunition, rifles, armor, radios, bulldozers, vehicles, and engineering equipment.
The Pentagon had previously said it believes the Syrian Democratic Force is an important part of the efforts to eventually go into Raqqa, a Syrian city that since 2014 has been under ISIS control.
"The (Syrian Democratic Force), partnered with enabling support from U.S. and coalition forces, are the only force on the ground that can successfully seize Raqqa in the near future," chief Pentagon spokesperson Dana White said earlier this month in a statement.
President Donald Trump and Turkish President Recep TayyipErdogan met earlier this month and discussed the administration's plans to arm Kurdish militias in Syria. The move concerns Ankara as Turkey views the militia as terrorists.
This is a developing story. Please refresh for details.