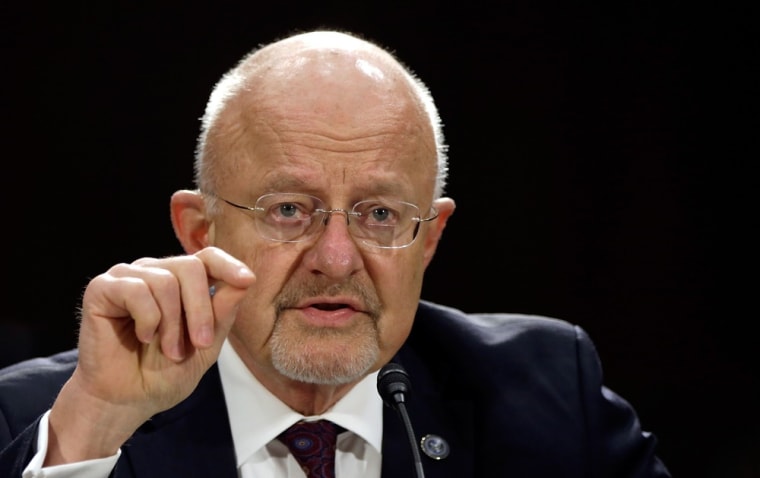 The nation's top intelligence official has ordered a review of the Boston Marathon bombing case amid questions about whether the U.S. should have known one of the suspects posed a threat.
Retired Gen. James Clapper, the director of national intelligence, has asked the inspector general who oversees the intelligence community to take a broad look at various agencies' handling of information they received long before the bombing.
"Based on what I've seen so far, the FBI performed its duties, Department of Homeland Security did what it was supposed to be doing, but this is hard stuff,'' President Obama said at a Tuesday news conference.
In 2011, Russia asked the U.S. to check into Tamerlan Tsarnaev because they suspected he was becoming radicalized. The FBI interviewed him but found no sign of terrorist activity.
His name and the name of his mother were put into intelligence databases that track possible terrorist ties, and U.S. agents were "pinged" when Tsarnaev flew last year to Russia, a trip that included time in the militant outpost of Dagestan.
Less than a year after he returned to the U.S., the 26-year-old ethnic Chechen and his younger brother, Dzhokhar Tsarneav, planted two bombs near the finish line of the April 15 marathon, killing three and wounding more than 200 more people, authorities said.
Since then, there's been debate about whether Russia gave the U.S. enough information about Tsarnaev and whether the FBI and CIA should have been more thorough in vetting Tsarnaev.
"It's not as if the FBI did nothing," Obama said. "They not only investigated the older brother, they interviewed him."Obama said that while there were "no signs" of terrorist tendencies then, investigators want to know if something happened later to trigger Tsarnaev's radicalization and what the U.S. can do to detect such shifts in the future.
He said Russia has been "very cooperative" since the attack, but also noted that "old habits die hard" and that some suspicion between between the two countries' intelligence agencies, dating back decades, has survived.
He portrayed the review as an effort to improve intelligence, not find fault with anyone.
"What Director Clapper is doing is standard procedure around here," Obama said.
Still, one U.S. counter-terrorism official said some in the intelligence community are "furious" about Clapper's probe, because it suggests that mistakes were made.
Tamerlan Tsarnaev was killed during a shootout with police. His brother was arrested after a manhunt that shut down Boston for a day and has been charged with using a weapon of mass destruction.
Related: