WASHINGTON — A test of an advanced U.S.-Japan system intended to knock intermediate-range missiles out of the air failed off Hawaii on Wednesday, administration officials said.
The Defense Department would confirm only that a test of the SM-3 Block IIA interceptor missile was conducted at the Pacific Missile Range Facility in Kauai. But the test failed, the two administration officials told NBC News.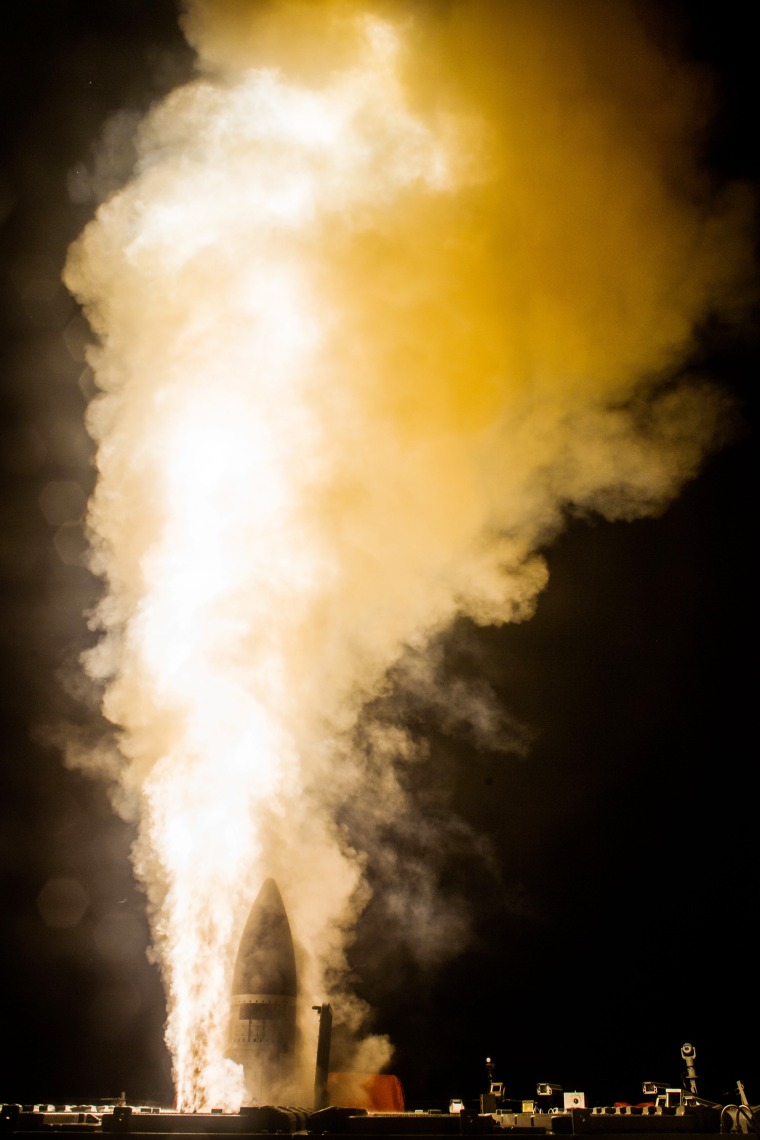 The nature of the flaw — whether the missile missed its target or failed to launch, for example, or whether the problem involved targeting or control systems — wasn't revealed.
Related: Worker who sent Hawaii missile false alarm believed threat was real
If it's confirmed, the flop would be the second straight failure of an SM-3 Block IIA test, after an interceptor in June failed to hit its target.
Records of the Defense Department's Missile Defense Agency report that 35 of 42 tests of the SM-3 since 2002 — not all of them Block IIAs — have been categorized as successes.
The SM-3 Block IIA, which can be deployed from land or ships as part of the Aegis Ashore Missile Defense system, is a joint U.S.-Japan project designed to counter any missiles from North Korea or other countries in the region. Japan proposed to buy four of the missiles for more than $130 million earlier this month.
Hans Nichols reported from Washington. Alex Johnson reported from Los Angeles.