The Justice Department went to court Thursday seeking to block two mergers involving four of the nation's five health insurance giants.
Arguing that the deals would limit competition, the government hoped to stop the planned mergers of Aetna and Humana and of Anthem and Cigna.
"These mergers would reshape the industry, eliminating two innovative competitors — Cigna and Humana — at a time when the industry is experimenting with new ways to lower health care costs," the government said in its court filings.
The four, worth a total of $91 billion, are among the five biggest health insurers in the US. The companies have said that because the marketplace has been transformed by Obamacare, profits have been limited.
Related: Doubts Mount Over Merger of Health Insurers Anthem, Cigna
UnitedHealth Group, the largest by market value, is not involved in the proposed mergers.
Attorney General Loretta Lynch said the deals "would leave much of the multi-trillion dollar health insurance industry in the hands of three mammoth insurance companies, drastically constricting competition in a number of key markets that tens of millions of Americans rely on to receive health care."
The lawsuits said that Cigna's innovations have forced Anthem to compete harder by keeping its prices down and developing its own strategies to lower costs. And the suits said the Aetna-Humana merger would leave many of the nation's seniors with only one option for Medicare Advantage, the market-based alternative to conventional Medicare.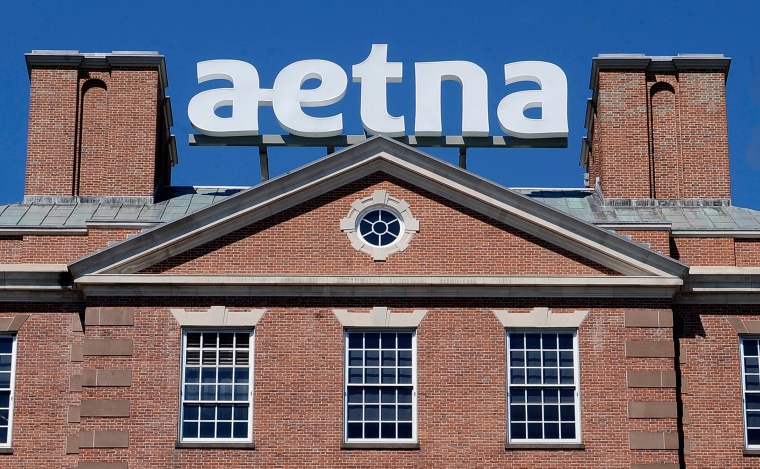 The deals might be "a convenient shortcut to increased profits for these companies," said Bill Baer, the principal deputy associate attorney general. "But the antitrust laws make clear that mergers are not lawful when they risk denying the benefits of competition."
Anthem said it intended to challenge the Justice Department's effort to block its deal with Cigna. It said the lawsuit is "based on a flawed analysis and misunderstanding of the dynamic, competitive and highly regulated healthcare landscape and is inconsistent with the way that the DOJ has reviewed past healthcare transactions."
Even so, Anthem said it would remain open to the possibility of a settlement with the government that might allow the deal to go through with some modifications.
But Baer, the Justice Department official, said company offers to sell off some of their holdings would be piecemeal and suggested that no settlement would solve the anti-competitive nature of the mergers.
Cigna said it is now evaluating its options, "given the nature of the concerns raised by the DOJ and the overall status of the regulatory process." The company said it did not believe any deal would be possible before 2017 at the earliest, "if at all."
Eleven states joined in the challenge to the Anthem-Cigna merger, and eight states joined in challenging the Aetna-Humana merger.