WASHINGTON — Ukraine will soon have more lethal American-made weapons to help it fight Russian-backed separatists.
U.S. officials said Friday that the Trump administration approved a plan to provide lethal weapons to Kiev, according to the Associated Press, in a long-awaited move that deepens America's involvement in the military conflict and may further strain relations with Russia.
The State Department, responsible for overseeing foreign military sales, confirmed to NBC News that it would provide Ukraine with "enhanced defensive capabilities" but would not specify further.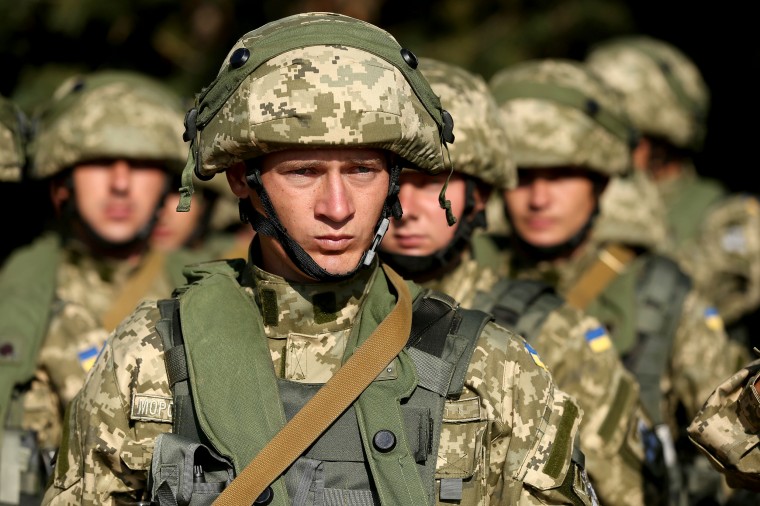 According to AP sources the new arms include American-made Javelin anti-tank missiles that Ukraine has long sought to boost its defenses against Russian-backed separatists, who have rolled through eastern Ukraine in tanks since 2014. The violence is believed to have killed more than 10,000 people.
Previously, the U.S. has provided Ukraine with support equipment and training, and has let private companies sell some small arms like rifles.
Senior Russian diplomats criticized the move Saturday, saying it would fuel the conflict in eastern Ukraine.
Russian Deputy Foreign Minister Sergei Ryabkov said the U.S. had "crossed the line" and was pushing Ukraine to "new bloodshed."
"Unfortunately to appeal to American politicians to come to their senses won't work," he said in a statement on the Russian Ministry of Foreign Affairs website. "Russofobia is blinding their eyes so much."
Another Russian deputy foreign minister, Grigory Karasin, agreed that the Trump administration's decision risked the chance for peace. The move "raises the danger of derailing the process of peaceful settlement in Ukraine," he told the state RIA Novosti news agency.
Related: Ukraine fears that Putin will 'step forward' if Trump pulls back
A 2015 peace deal brokered by France and Germany has helped reduce the scale of fighting in eastern Ukraine, but clashes have continued and the agreement's provisions for political settlement have stalled.
But Sen. John McCain, R-Ariz., the chairman of the Senate Armed Services Committee, said President Donald Trump's decision "marks another step in the right direction."
"As Vladimir Putin continues to sow instability in Ukraine and Russian-led forces escalate their deadly attacks, it could not come at a more important time," he said in a statement Saturday.
In recent days, Secretary of State Rex Tillerson has warned that violence is up about 60 percent this year. In Europe earlier this month, Tillerson called Russia's involvement the biggest tension point between the former Cold War rivals.
"It stands as the single most difficult obstacle to us renormalizing the relationship with Russia, which we badly would like to do," Tillerson said.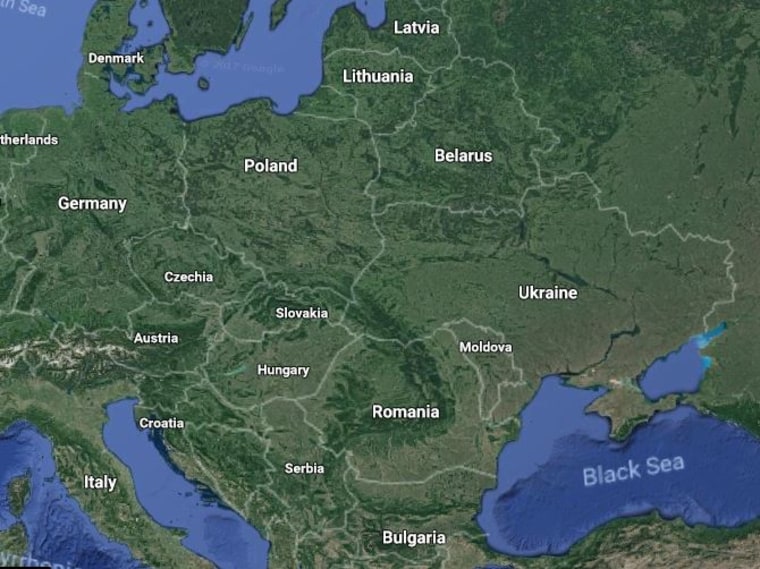 The move is likely to become another sore point between Washington and Moscow, as President Donald Trump contends with ongoing questions about whether he's too hesitant to confront the Kremlin. Ukraine accuses Russia of sending the tanks, and the U.S. says Moscow is arming, training and fighting alongside the separatists.
Trump had been considering the plan for some time after the State Department and the Pentagon signed off on it earlier this year. President Barack Obama also considered sending lethal weapons to Ukraine, but left office without doing so.
Under law, the State Department must tell Congress of planned foreign military sales, triggering a review period in which lawmakers can act to stop the sale. It was unclear whether the administration had formally notified Congress, but lawmakers are unlikely to try to block it given that Democrats and Republicans alike have long called on the government to take the step.
In a statement late Friday, State Department spokeswoman Heather Nauert said the "enhanced defensive capabilities" would help Ukraine build its military long-term, defend its sovereignty and "deter further aggression."
"U.S. assistance is entirely defensive in nature, and as we have always said, Ukraine is a sovereign country and has a right to defend itself," Nauert said.
Although the portable Javelin anti-tank missiles can kill, proponents for granting them to Ukraine have long argued they are considered "defensive" because the Ukrainians would use them to defend their territory and deter the Russians, not to attack a foreign country or seize new territory.