Two Americans who are among the blast that killed more than 300 people in Somalia last weekend have been identified, but the impact on American soil and the stateside Somalian diaspora runs much deeper, relatives told NBC News.
Maine resident Iman Osman was separated from his Somalian brother, Iman Abdallah, at just three years old. Osman immigrated to the United States in 2005 and the two brothers stayed in touch via video messaging apps and intended to meet as grown men for the first time in 2018.
"We were the closest out of all the brothers and sister," Osman said. "I never met him. I was planning to meet him for the first time in February or March."
The father of eight with a ninth on the way was around 1,000 feet away when the blast that tore through downtown, his brother said.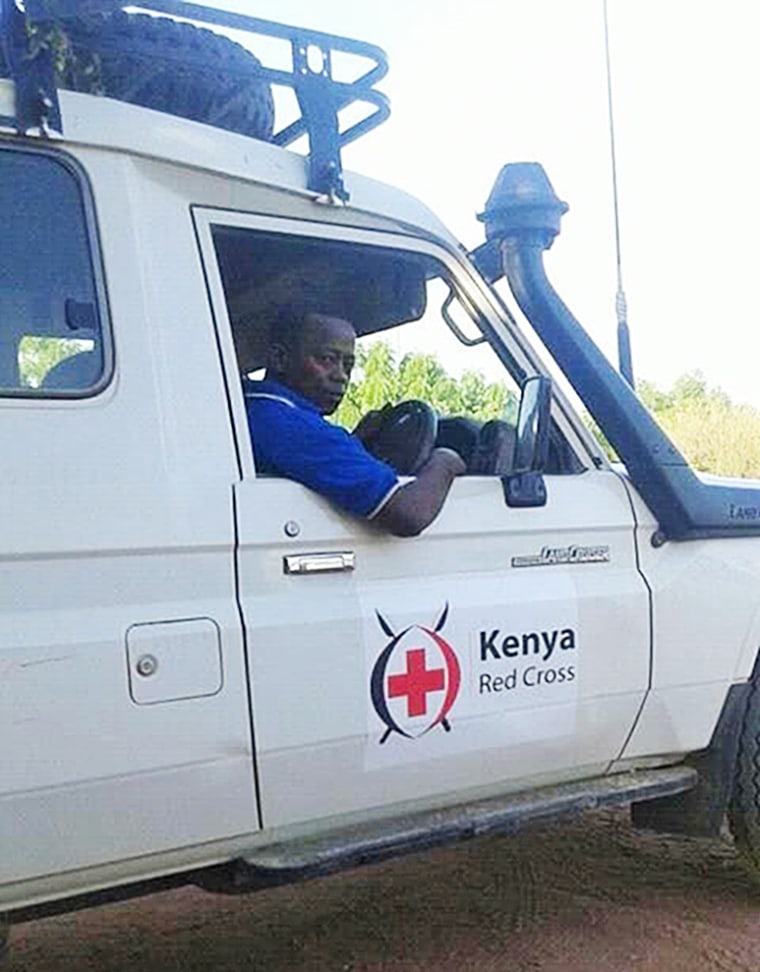 Abdallah had lived in Kenya working as an ambulance driver until mid-2016 when an offer from the Somalian government to repatriate the country and receive assistance drew him back to his home country, he said.
"He was in this particular building to get some financial assistance," he said. "The bomb just went off." Abdallah was buried in accordance with his Muslim faith Monday, his brother said.
Osman is struggling to find a way to support his nieces and nephews from thousands of miles away.
"They are just going to look up to me. I told them I'd do my best to send them money every month," he said. "I am just trying to find a way ... The kids are too young. I am going to do my best to support them."
The death toll in the truck bomb attack rose to 358, the Associated Press reported Saturday, and more than 50 people were reported missing Friday.
Two U.S. citizens were killed in the blast and have been identified as Ahmed Eyow and Mohamoud Elmi. Both men wanted to help rebuild the country, those who knew them said.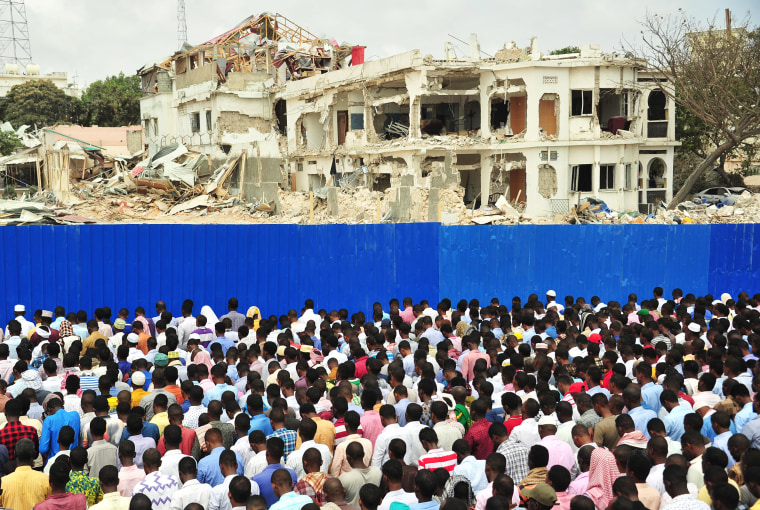 Eyow, who lived in Minnesota, was in Somalia to visit his extended family while working on his big dream project: opening an Eyow family library to help educate the next generation of Somalian youth.
He was only in Somalia and at his hotel for about three hours when the bomb went off and killed him, his brother, Bashir, who also lives in Minnesota, said in a phone interview Saturday.
"He would like to open a library in Somalia, that's what he all the time talked about," Bashir said. "He wanted to see more education in Somalia."
The Somalian government's collapse after the long civil war was a primary driver for Ahmed Eyow to flee his country. He left a short time before the rest of his family entered Kenya as refugees in 1991.
By 1998 Eyow was in the United States and started the long application process to bring family members here, and in 2000 he successfully obtained refugee status for his brother and mother.
"You know that government is collapsing. No peace. So, so most of the people they, they go somewhere they can gets some peace," Bashir Eyow said.
Bashir said his brother was the best father he'd ever seen — leaving behind three children, all under the age of 14. The day before the blast, he called his wife to make sure his daughter had done her homework.
"The first, second, and third days were hard. They were emotional days," Bashir Eyow said. "They were sad. Everybody. We miss our brother, so it's very difficult. So still very sad."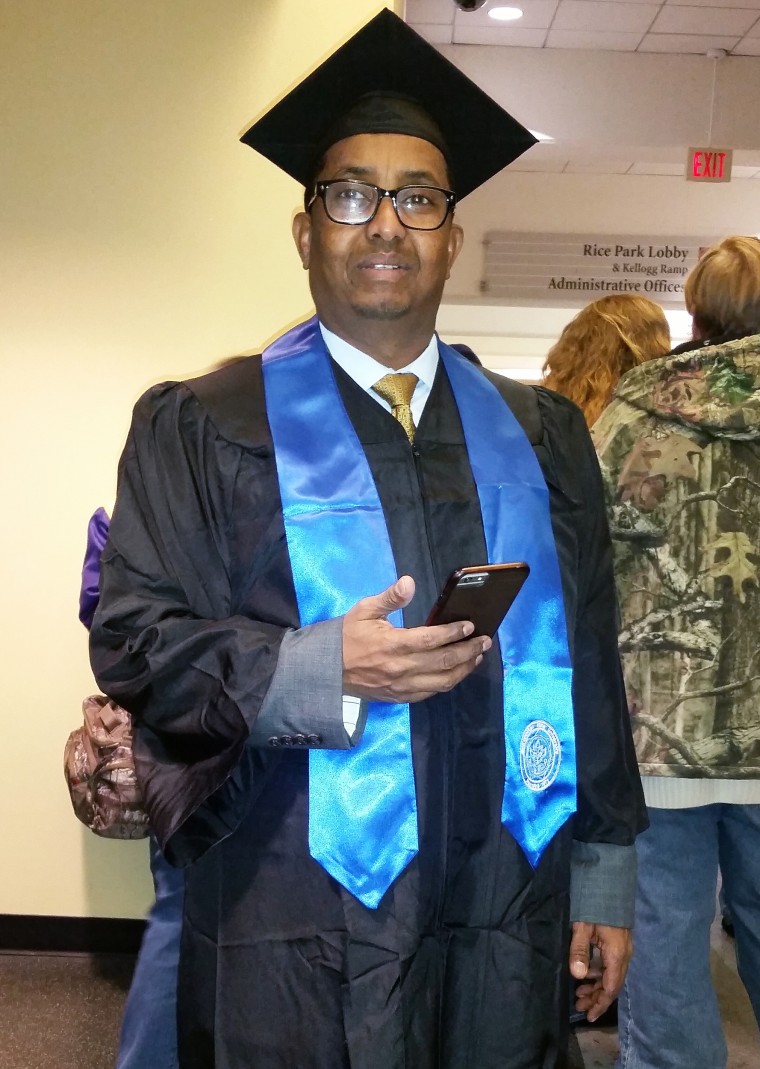 Eyow was a welder for the past 12 years at an Emerson business in Chanhassen. His family now has to find a way to pay the mortgage and payments on two cars, but have found some relief in donations made to the family's GoFundMe page.
"I could see him smiling, a big smile walking to the mosque and saying, 'Assalamu Alaikum' to everyone," Mohamed Omar, executive director of Dar Al-Farooq Islamic Center where Eyow was a member, said in a phone interview.
Mohamoud Elmi, who worked as Director General of Humanitarian Affairs in the Ministry of Humanitarian Affairs and Disaster Management, moved back to Somalia in 2007 because he wanted to help rebuild his country.
"He was an ambitious young man who was always very optimistic. He believed in rebuilding Somalia and his optimism and dedication were inspiring for many of our team members," Minister for Humanitarian Affairs & Disaster Management Dr. Maryan Qasim said in an email.
"He was returning from a meeting at the Ministry of Planning when he was caught in the attack. He leaves behind 6 children. We are all very devastated."