The U.S. government has agreed to pay a New York woman $134,000 for having set up a fake Facebook page using her identity, according to court documents filed Tuesday.
The woman, Sondra Arquiett of Watertown, about 75 miles north of Syracuse, sued Drug Enforcement Administration Agent Timothy Sinnigen in October after he created the fake page — which included a photo of her with her young son and niece — to use in investigations. The Justice Department said at the time the suit was filed that Arquiett implicitly agreed to the use of her data because they were on her cellphone when she was arrested in July 2010 on charges of possession with intent to distribute cocaine, for which she served six months of weekend incarceration.
The government admitted no liability or guilt in the settlement, which was filed in U.S. District Court in Albany. In a letter to DEA Administrator Michele Leonhart, Facebook said the agency had committed "a knowing and serious breach of Facebook's terms and policies" — that is, lying about a user's identity.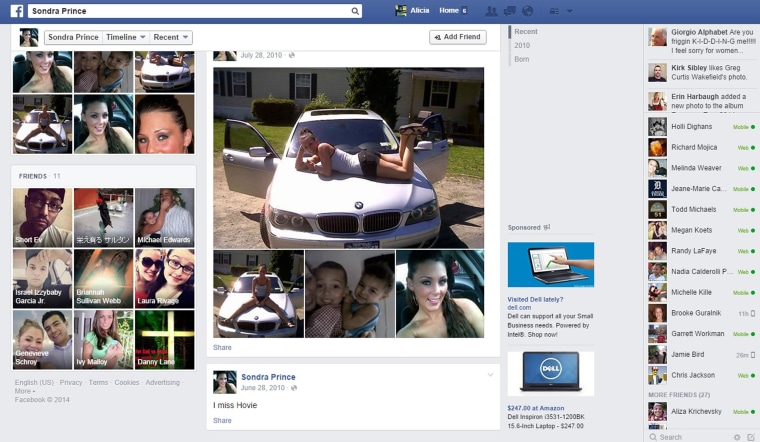 IN-DEPTH