The Justice Department sued Mississippi on Thursday, accusing it of using segregated state-run hospitals to warehouse mentally ill people who could thrive in the community, instead.
The suit, filed in U.S. District Court in Jackson, alleges that the state — whose budget crisis has led to deep cuts for the state Department of Mental Health — refuses to provide adequate community-based services, unnecessarily forcing "hundreds of people a day" to enter the state's four mental institutions, which it described as illegally segregated.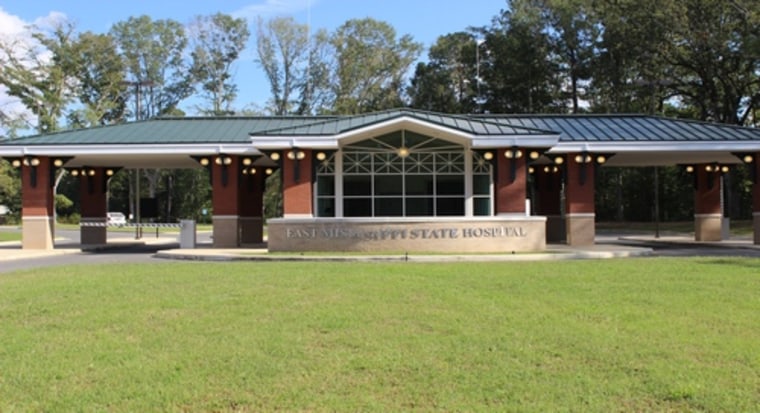 "Thousands of adults with mental illness in Mississippi needlessly cycle in and out of the State Hospitals each year because they do not receive the supports they need in the community," according to the complaint, which demands that the state be declared in violation of the Americans With Disabilities Act and the Civil Rights of Institutionalized Persons Act.
The Justice Department said in a statement that it filed the suit to compel the state to provide adequate community services after extended negotiations on a settlement fell apart.
"When individuals with mental illness receive the services they need, they are better able to find meaningful work, secure stable housing, build personal relationships, and avoid involvement with the criminal justice system," Attorney General Loretta Lynch said in the statement.
State Attorney General Jim Hood acknowledged problems with the mental health system and said the lawsuit was a "clarion call to all of us in state leadership to consider how we care for the least among us."
"The state has made great progress in expanding community mental health programs, and we will continue to push for expansion. We have come a long way, but further work remains to be done," he said.
But Hood objected to the Justice Department's demand for a consent decree, which he said would be unnecessarily expensive and restrictive. He said the only way to avoid "perpetual federal oversight" would be for the state to spend millions more dollars on mental health.
"Unfortunately, the Legislature this year chose to put money toward big corporate tax cuts rather than meet the needs of those among us who most need our assistance," said Hood, a Democrat who has often clashed with Republican Gov. Phil Bryant.
"We are now in the undesirable position of fighting a lawsuit that will cost us even more," he said. "It's time to act on behalf of our mentally ill residents and invest in the care they deserve."