A drunk Uber passenger has been arrested for verbally abusing his driver, stealing his taxi and crashing it into an Oregon curb, police said late Sunday.
Collin Lyle, 31, was being driven from Portland to nearby Tigard on Saturday night when he became "verbally abusive, which then escalated to physical contact," police said in a statement.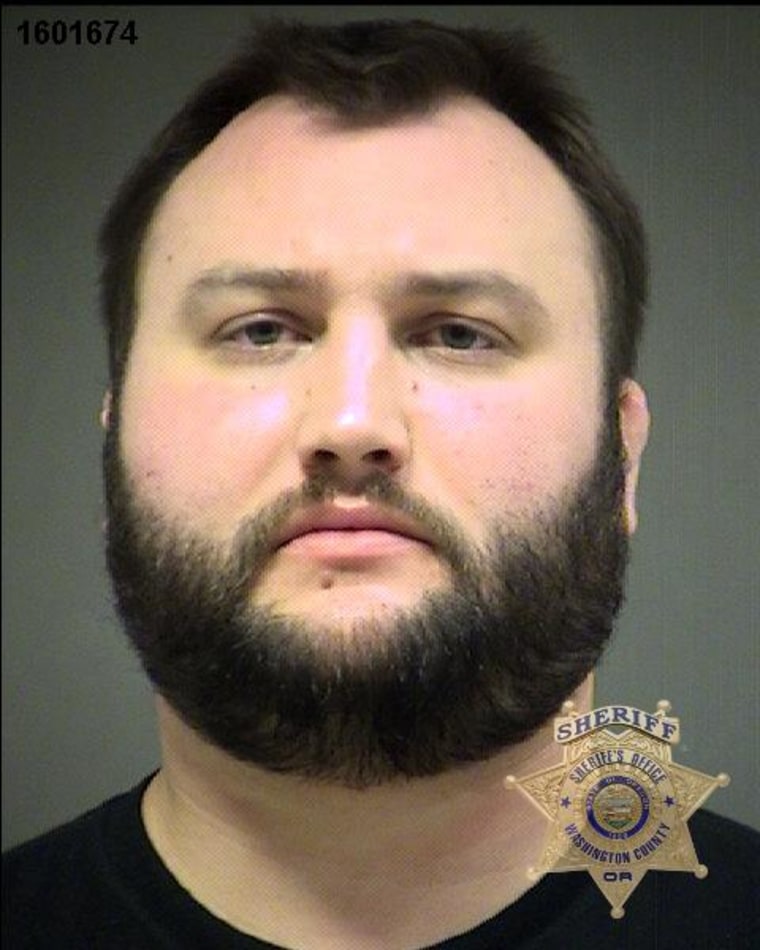 The Tigard Police Department said Lyle's behavior got so bad it "began to interfere with the driver's ability to control his vehicle," forcing him to turn into the parking lot of a 7-Eleven in Tigard.
When the driver went into the store to get help Lyle made off with his vehicle, driving over a curb and down a dirt slope, witnesses told officers.
Police said that minutes later they received a call that an intoxicated man had crashed into a curb at an intersection. Evidence at the scene led officers to a nearby home where Lyle was taken into custody and brought to the Washington County Jail, according to police.
He has been charged with DUI, unauthorized use of a motor vehicle, reckless endangering and intimidation.
The Uber driver was not injured in the incident, police added.