The knife-wielding student who was fatally shot by police following a stabbing rampage at the University of California's Merced campus was identified Thursday as 18-year-old Faisal Mohammad.
Mohammad was a freshman computer science and engineering major from Santa Clara, a Northern California community in the Bay Area, the Merced County Sheriff's Office said. A motive for the attack, which wounded four people, was not immediately released.
Shortly before 8 a.m. Wednesday, police said, Mohammad burst through a second-floor room in the Classroom and Office Building and stabbed one student with an 8- to 10-inch blade. A construction worker who overheard the noise rushed inside and tried to distract the suspect, but was also stabbed.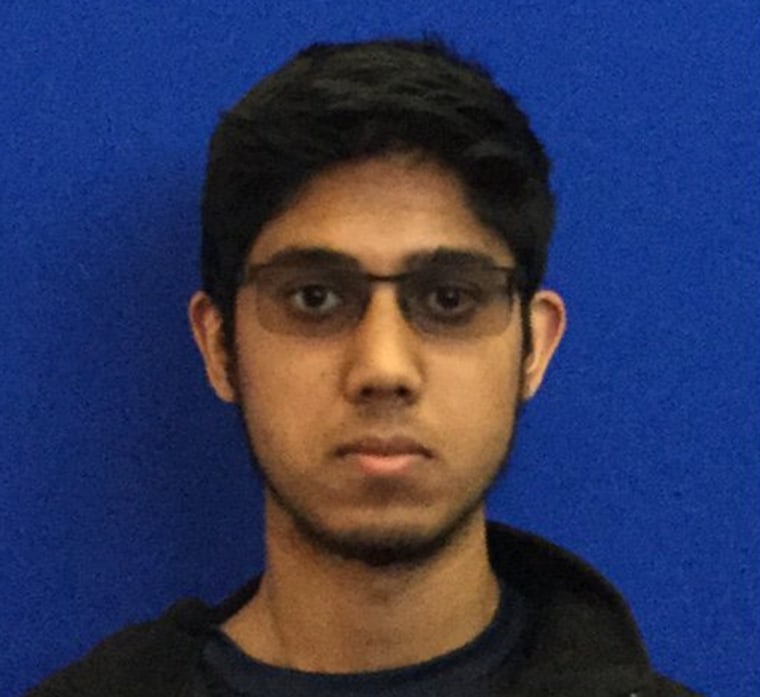 As he fled down a flight of stairs, police said, Mohammad stabbed a second student and a student adviser before officers responding to the scene caught up with him.
"When the suspect turned toward the officers, an officer-involved shooting occurred and the suspect succumbed to his injuries," UC Merced Police Chief Albert Vasquez said Wednesday.
All four victims suffered non-life-threatening injuries. As of Thursday morning, one student remained hospitalized but was expected to recover, Merced County authorities said. The student adviser suffered a collapsed lung, but was recovering after surgery.
The other student and the construction worker were treated Wednesday and released.
Related: Four Wounded, Attacker Dead After Stabbing Spree at UC Merced: Officials
The worker, later identified as Byron Price, 31, was commended by officers for rushing into danger and helping to protect others inside the classroom.
Price told NBC affiliate KRCA that the suspect swung his knife down at him, and he didn't initially feel pain. What he'll remember most, he said, was the look the assailant gave.
"He had a smile on his face, he was having fun, which is more the thing that bothers me," Price said.
His father, John Price, told the Los Angeles Times on Wednesday that his son has the right demeanor when confronted with difficult situations.
"Byron's really good at calming people down," John Price said. "And then if you still want to fight, well, OK, he can do that, too."
Mohammad graduated from Santa Clara's Wilcox High School in June, officials confirmed to NBC News.
"This news comes as a shock to our entire community," the school said in a statement. "Counselors are available to our students and staff to help them process this information in a supportive way."
A student who went to high school with Mohammad told NBC News that he was "quiet, smart and did not bother anyone. He showed no signs of mental illness or aggression."
Classes at UC Merced, which has over 6,000 students, remained canceled Thursday, although the campus was poised to reopen, school officials said.