A college freshman who stabbed four people at the University of California Merced before being killed by police apparently carried out the attack because he was upset over being kicked out of a study group, officials said Thursday.
Merced County Sheriff Vern Warnke said authorities discovered a two-page "script" while conducting an autopsy on suspect Faisal Mohammad, the 18-year-old freshman who carried out the attack.
"He had gotten kicked out of a study group and was upset with one of the students, and apparently took his anger to the extreme level," Warnke said.
Two students, a construction worker who interrupted the first stabbing, and a student adviser were stabbed in the attack that began in a classroom at around 8 a.m. Wednesday, officials said. All are expected to survive.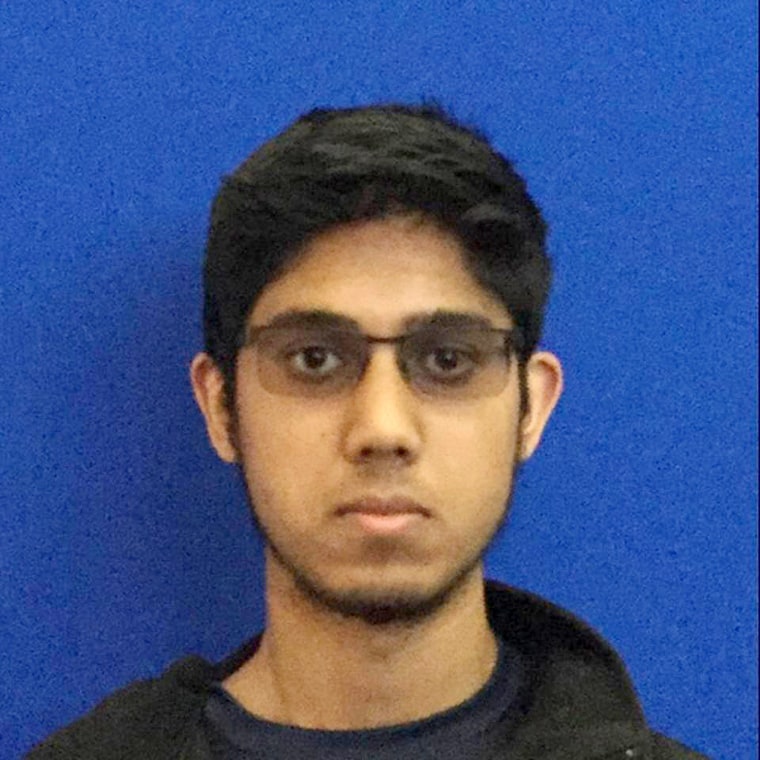 Investigators also found zip tie handcuffs, a night vision scope, a safety hammer used to break glass, rolls of duct tape and two bags of petroleum jelly in a backpack left at the scene, officials said Thursday.
According to the two-page note, Mohammad apparently planned to use the zip ties to handcuff students in the class and he hoped to ambush a police officer and take his or her gun, Warnke said.
The two bags of petroleum jelly discovered in a backpack were to be spread on the floor in an attempt to create "a kind of a slip and slide" to hinder anyone entering the class, he said.
Mohammad stabbed a student inside the classroom, then attacked a construction worker who heard the sound of a disturbance and investigated, police said. He then ran down a flight of stairs and stabbed another student and a student adviser, police said.
UC Merced police fatally shot Mohammad after he turned toward officers with the weapon, police said. "His plan went haywire because people fought back," Warnke said.
"The fortunate part is that we've got some very brave students, we have a very brave construction worker that stopped this from going on," Warnke said. "He got so befuddled at the activities that had happened it took his script away from him and I think that's what happened."
After the attack in the classroom, the plan was to go elsewhere on campus, including a dormitory, and cause other "tragedies," Warnke said. Some fellow students were specifically named in the note, he said.
The FBI is assisting in the investigation. Warnke said there is no indication in any evidence reviewed so far of connections to terrorist groups, or of a political or religious motivation.
"There is still nothing to indicate anything, and I mean anything, that this is other than a teenage boy that got upset with fellow classmates and took it to the extreme," he said.
Mohammad was a freshman computer science and engineering major from Santa Clara, a Northern California community in the Bay Area. Mohammad graduated from Santa Clara's Wilcox High School in June, officials said.
Alexa Lino, who worked on the high school newspaper with Mohammad, described him as a "very quiet and reserved guy."
"He'd always sit in the back of the room. But when you talked to him, he was nice and willing to help," she said. "This is honestly just unexpected."
Warnke stressed several times Thursday that there is no evidence linking the attack to a religious or political motive. In response to a question, he said the note contained references to Allah but said the attack was motivated by a personal grudge.
"As me being a Christian, it would be like me referencing the lord Jesus if I'm going to go do something silly, it doesn't mean that I'm anything other than I've got a belief in a higher power," Warnke said. "And his belief was through the Muslim faith, but there's still nothing to indicate that there was anything other than that."
Asked later if there was any suspected terrorism connection at all, Warnke replied: "We had an upset teenager that was upset because he got kicked out of a study group, OK?"