The 19-year-old stepdaughter of UFC star Walt Harris, who was last seen on Oct. 23, was harmed and is a victim of foul play, police said Thursday.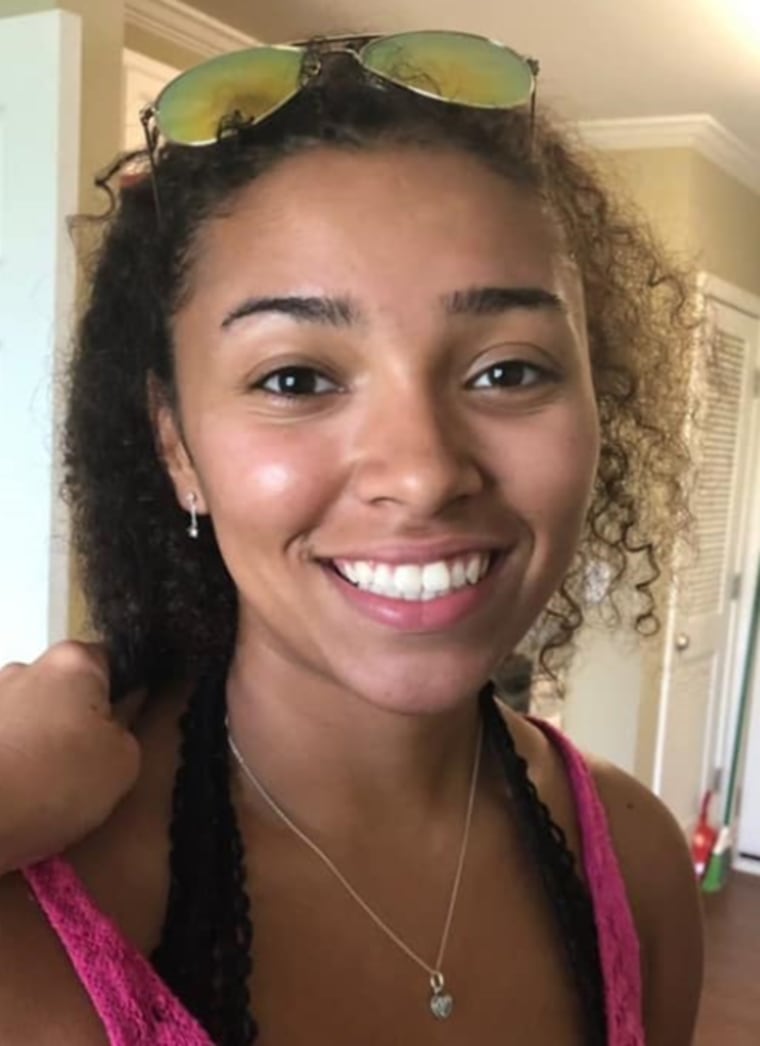 Aniah Haley Blanchard, a student Southern Union College, was last seen in Auburn, Alabama. Her damaged car was recovered two days after her disappearance in Montgomery, Alabama – an hour away from Auburn.
"We're talking about a 50 to 60 mile span where something could have happened to her," Chief Paul Register of the Auburn police department told NBC News. "She's a person that is very close with her family and friends, and her being away, off the radar this long obviously is a very big concern."
Walt Harris withdrew on Friday from a scheduled Dec. 7 UFC heavyweight event amid the search for his stepdaughter, multiple industry publications reported.
Alabama Gov. Kay Ivey and UFC president Dana White have announced rewards totaling $30,000 for information leading to the arrest and conviction of anyone involved in Blanchard's disappearance.
"While she's been gone, I've been holding on to hope," Blanchard's father Elijah Blanchard told NBC News. "The hardest part is knowing that she's not just a phone call away."
Authorities had initially said they did not suspect Blanchard was the victim of foul play, but changed their position after the Alabama Department of Forensic Sciences examined evidence from Blanchard's 2017 Honda CR-V.
Register acknowledged rumors but would not confirm whether or not Blanchard had been meeting up with a person she met on a dating app. "There's a possibility that she met someone," he said.
The FBI, U.S. Marshalls, and multiple Alabama police departments are all involved in the search, according to Register.
"I just want to tell Aniah that I love her," Elijah Blanchard said. "Daddy's here."