The man charged with opening fire at the University of North Carolina at Charlotte, killing two and wounding four, was intrigued by foreign languages, not weapons, his grandfather said Tuesday.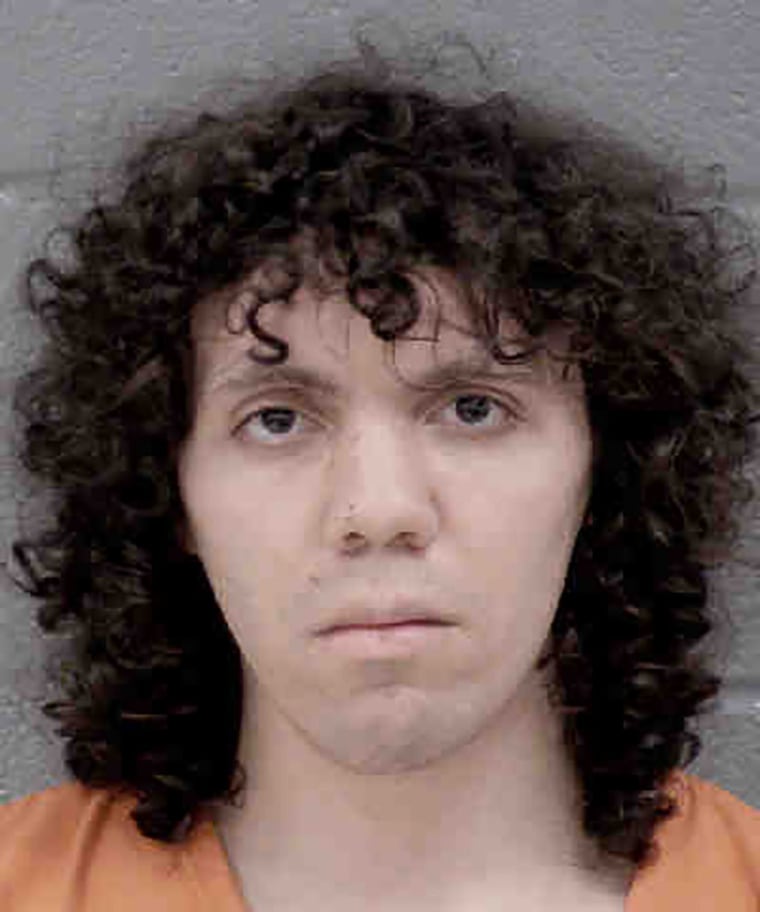 Trystan Andrew Terrell, 22, was charged with two counts of murder and four counts of attempted murder after firing into a UNC Charlotte classroom on the last day of classes.
Terrell's grandfather Paul Rold told The Associated Press that his grandson was attending UNC Charlotte and had taught himself French and Portuguese with the help of a language learning program Rold had bought for him.
Rold, who lives in Texas and was unaware of the shooting until the AP contacted him, said his grandson never showed any interest in guns or weapons of any kind.
"You're describing someone foreign to me," Rold said Tuesday night. "This is not in his DNA."
He said Terrell had moved from Texas to Charlotte with his father about two years ago after his mother died. Officials told NBC affiliate WCNC that Terrell was a history major at UNC Charlotte but had dropped out this semester.
Download the NBC News app for breaking news and politics
Investigators don't believe he knew the two people he killed, according to a police report.
Charlotte-Mecklenburg Police Chief Kerr Putney said Wednesday that the suspect's motivation is still under investigation.
"Unfortunately this is an incident that really strikes a chord with us all because we can't really discern the why just yet," Putney said. "It really appears there was no specific person and the randomness is what's most concerning."
University police Chief Jeffrey A. Baker described Terrell as "not somebody that is on our radar."
Tristan Field, 19, who was in the campus' Kennedy Building when shots rang out from the other side of the room, told NBC News that he didn't hear the gunman say a word.
"He just started shooting," Field said.
The six shooting victims were all identified Wednesday as students. Dr. Philip Dubois, the chancellor of UNC Charlotte, said the four who were injured are expected to survive.
Terrell was also charged with four counts of assault with a deadly weapon with intent to kill, possession of a firearm on educational property and discharging a firearm on educational property, according to the Charlotte-Mecklenburg Police Department.