Every six months Penny Wingard's doctor in Charlotte, North Carolina, checks her white blood cell count even though she can't afford the tests. After a brutal round of chemotherapy for stage 2 breast cancer in 2014 left her with chemical burns, Wingard has a compromised immune system and no health insurance.
When she lost that coverage, more medical issues followed: She had a brain aneurysm and then the chemo caused Wingard, 56, to go temporarily blind before she underwent cornea surgery. Her medical debt through all this has ballooned to more than $25,000 — an amount she has no hope of ever paying off as a part-time Lyft driver.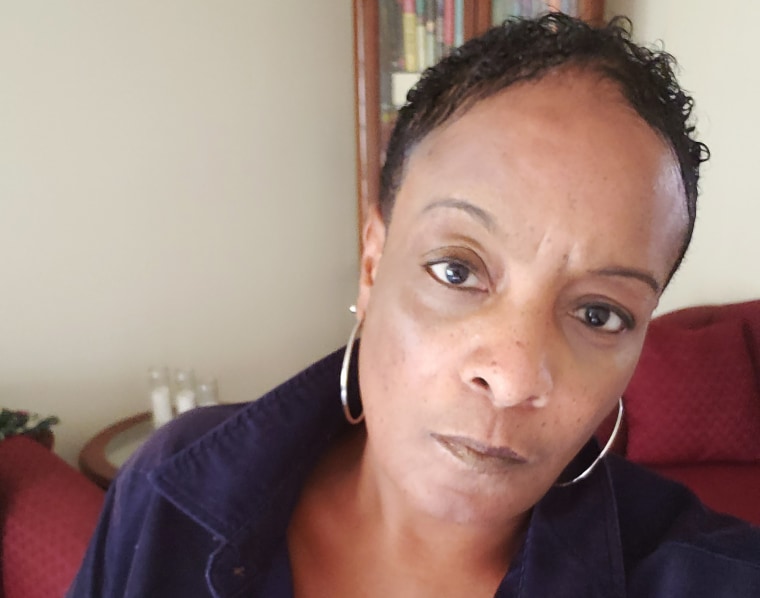 "You didn't ask for any of this, and you didn't ask to get sick," Wingard said, as her voice broke and she began to cry. "You know, it's not something that you went out there and said, 'Oh, OK,' you know. You didn't ask for any of it. And it is a burden. It really is a burden."
With required doctor visits and medicine, her bills are still adding up and the debt collectors' calls haven't stopped. The drugs she needs also make her more susceptible to the common cold, the flu and now the coronavirus.
Wingard is just one of nearly 30 million people in the United States living without insurance, and the stress of being hospitalized because of the pandemic is immense.
Full coverage of the coronavirus outbreak
And like Wingard, many members of the working poor without insurance also make up the workforce now deemed "essential": cashiers, stock clerks, agricultural workers, delivery drivers, elderly caregivers, child care workers, health care workers and gas station clerks.
Now doctors and clinics who treat these patients are sounding the alarm that the nation's working poor may be forced to make a difficult calculus if they test positive for the disease that is sweeping across the United States.
'This moment really shows how connected we all are'
Congress' coronavirus legislation thus far has made testing free, but it has not addressed the cost of the medical treatment needed for the disease. As the Trump administration discusses opening the Affordable Care Act's health insurance registration window, a number of states have begun to explore options to address private health insurance and Medicaid programs, which provide coverage to low-income Americans.
Advocates argue that expanding Medicaid, or loosening enrollment rules, amid the outbreak would encourage the working poor to receive necessary care, help reimburse medical centers and alleviate medical debt that patients would accumulate.
The debate over the coverage gap in the United States is particularly stark in the 14 states — including North Carolina — that didn't expand Medicaid under the Affordable Care Act.
The decision to forgo an increase in state Medicaid programs, an ideological resistance borne of fiscal conservatism in Republican-controlled state legislatures, has left nearly 5 million people across the country without access to health care coverage and meant states turned down billions of federal dollars that would have come with the expansion.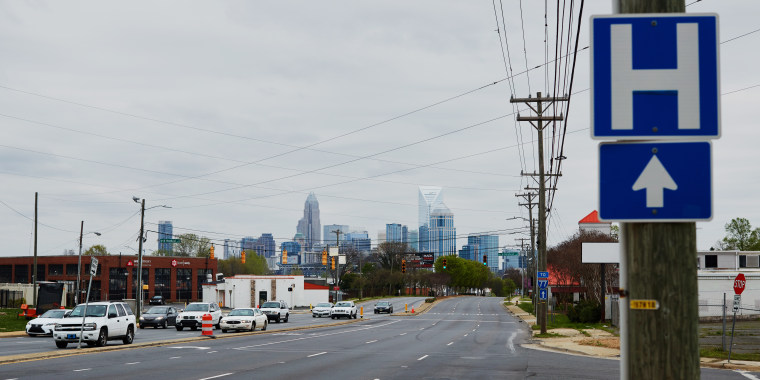 In North Carolina, expansion would have allowed the state to provide coverage to more than 194,000 members of the working poor who earn too much money to qualify for Medicaid but too little to purchase their own insurance plans. The state legislature balked at having to foot 10 percent of the fund by 2020, which means North Carolina also could not receive an estimated $40 billion worth of federal funds since 2014.
"This outbreak is going to bring to light and highlight really strongly the types of disparities and the gaps in our health care system that leave people vulnerable," said Jennifer Tolbert, the director of state health reform at the Kaiser Family Foundation, a nonprofit that researches health care issues.
Since the start of the outbreak, many governors — such as North Carolina's Roy Cooper, a Democrat — have requested and received waivers from the Trump administration to give their Medicaid programs more flexibility amid the disaster. Many state legislatures and governors, however, are still waffling or arguing over whether to pursue expanded coverage, leaving a huge number of people uninsured while the disease continues to spread.
Without medical coverage, those who remain uninsured may skip a doctor's visit until it's far too late because they fear the cost of going to the hospital. The Kaiser Family Foundation reported the average cost for coronavirus treatment could be more than $20,000. Meanwhile, the same organization concluded that prior to the outbreak, more than half of Americans avoided going to the doctor because they feared the price tag.
For more on this story, subscribe to "Into America," a new podcast from NBC News and MSNBC
"People who live paycheck to paycheck can't miss work," said Hyun Namkoong, a health policy advocate with the North Carolina Justice Center. "People who do not have paid leave can't miss work. This is a really serious issue that for so long the people in power at our general assembly thought that the coverage gap didn't really affect them, that it doesn't affect our public health, but this moment really shows how connected we all are in society."
'All the makings of a disaster'
It's not just the uninsured who are concerned about their coverage amid the coronavirus pandemic. Doctors who treat underserved communities, whether rural or urban, are worried about the spread and if their patients will receive care.
William Luking, a doctor in rural North Carolina who runs a clinic with his brother about 25 miles north of Greensboro, said he treated one of his regular patients last week who had a dry, hacking cough and trouble breathing. The longtime patient turned scarlet when Luking said he should go to the hospital.
Amid wheezing and a severe fever, Luking's patient said he couldn't afford that kind of care. He didn't have insurance.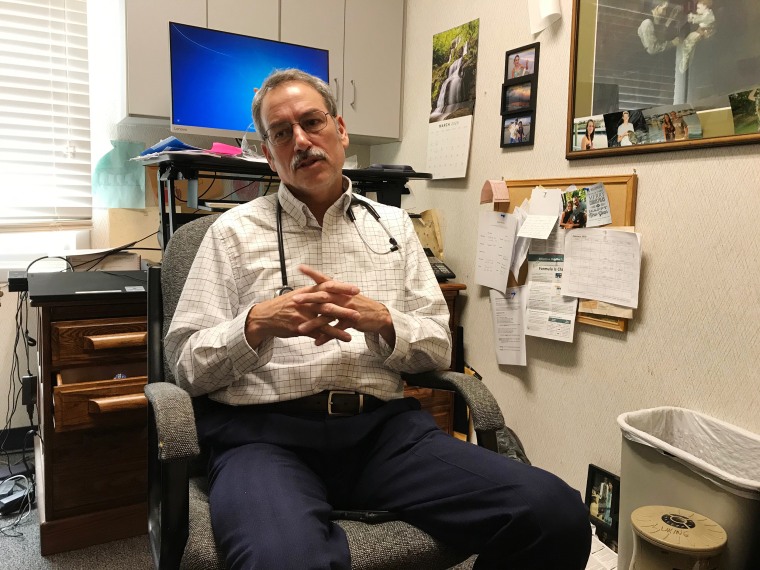 "How many folks with this virus are going to be making the same decision?" Luking asked, noting that Medicaid expansion would have provided his patient hospital access. "That same scenario will play itself out here real quickly with folks soldiering on doing their minimum wage work while carrying the virus without seeking care. It has all the makings of a disaster."
Luking and doctors like him have gone to great lengths to treat their patients and made personal sacrifices because, as he said, "We're not going to fold up shop now."
But there's a risk that they may have to. Luking said because he will mostly have to move to doctor's visits over the phone, he will see fewer reimbursements and payments and a greater number of uninsured patients. He's prepared to zero-out his own salary but fears he may soon have to lay off members of his staff to keep his facility afloat.
Luking also doesn't have access to N95 masks, protective gear or tests, and he has a sense that this pandemic could be devastating to his community and the country.
"I had my first good cry with my wife last night," he told NBC News, pausing as his words got caught in his throat and he began to cry again. "I just cried like a baby, and I told her not one tear was for myself, but I was thinking about all the older folks I've busted it so hard to keep alive and keep thriving day and night for decades. And if this thing really blows in, I'm afraid they're going to be dropping like flies — and that bothers me."
Download the NBC News app for full coverage and alerts about the coronavirus outbreak
Besides treating patients he has known for decades, Luking has been hit by the pandemic in a personal way. Conscious of his wife's asthma, Luking moved a small camper he owns next to his house. He plans to live in it full time and stop seeing his wife because he fears potentially exposing her to the virus. He also spoke to an attorney last week to update his will.
At 61 and with a growing number of people he will need to treat, Luking knows that he's particularly at risk.
"If this virus gets hot here, I'm definitely not going to see my wife," he said, his voice continuing to crack. "I won't share a room with her. I won't share a house with her. I'm just not going to do that. I can't."
'The virus could be the end'
Community health centers, which treat a large number of uninsured patients, are also facing difficult decisions.
Dr. Meredith Niess, the medical director of Charlotte Community Health Clinic in North Carolina, said 84 percent of her patients are uninsured and pay on a sliding scale — making her margins thinner than most medical centers in the United States.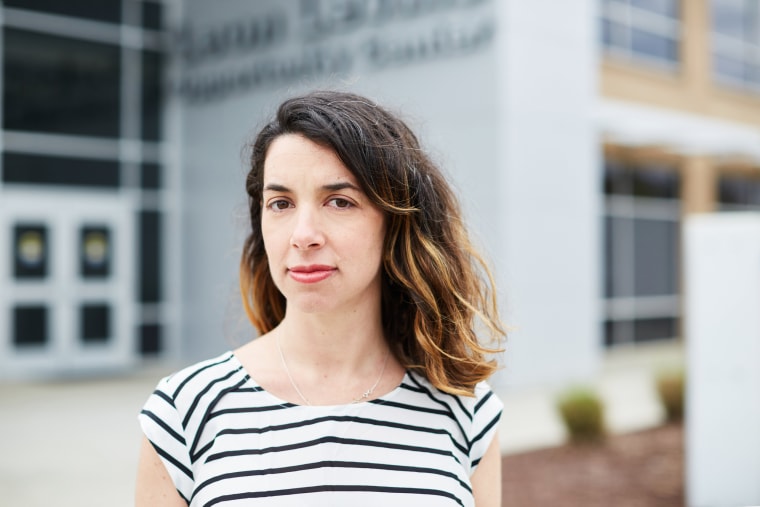 And while Congress' first coronavirus bill provided $100 million to the nearly 1,400 community health centers across the country, the federal funding that makes up 70 percent of their budget runs out in May. Additional funding could come with Congress' stimulus bill, but the clinics are running out of money and time.
"If this system doesn't change, the virus could be the end of the clinic," Niess said.
With demand growing and the clinic moving more of its care to phone calls and email to limit contact with potentially infected patients, their ability to bill for those visits is as limited as their capacity to pay for basic protective gear and pharmaceuticals.
They are on the front lines, Niess said, but they are ill-equipped to help with the crisis ahead of them with only 25 tests available at the clinic. Each day, staffers — many in tears — are in her office concerned about the challenges ahead of them.
Right now, she said, their model is "just not viable in the long run." Having patients with medical coverage through a program like Medicaid would expand their ability to treat patients by receiving reimbursement for care, Niess said, and it wouldn't cause the spread of the coronavirus to seem quite as existential for them.
That's not only the case for clinics. For the uninsured individuals like Wingard, if the American health care system doesn't change, it could also mean the end — financially or otherwise — of their own futures.
"If we do not come together some kind of way, there are going to be more fatalities," Wingard said. "A lot more people are going to get infected, and this country is just going to fall apart."