A University of Florida student who was arrested after a fellow student accused him of sexually assaulting her in his dorm room was released without bond last week after his attorneys argued the honor student's "academic future will be further jeopardized" if he remained in jail.
Ian A. Milaski, a 21-year-old residence hall assistant, was arrested on Aug. 29 and charged with false imprisonment and battery after another student who accused him of sexual battery, according to an arrest warrant.
The student reported to University of Florida Police that Milaski had lured her to his room days earlier and tried to forcibly kiss her before picking her up and putting her on his bed, where he tried to get his hands into her underwear.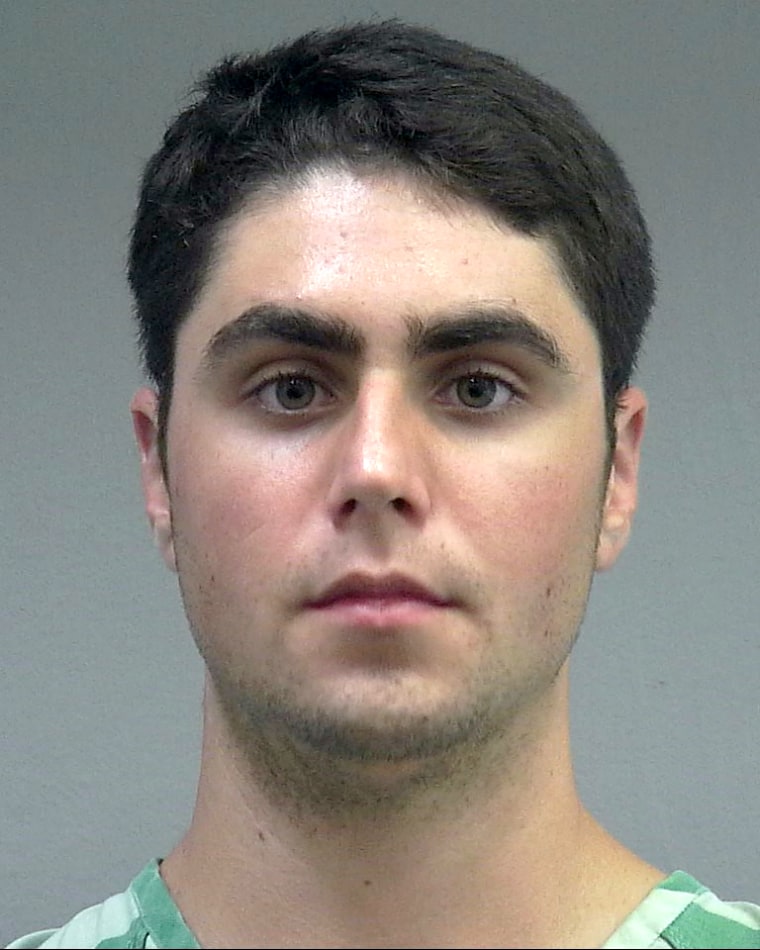 Milaski's bond was first set at $125,000, but his lawyers filed a motion in Alachua County's Circuit Court on Aug. 30 asking for the bond to be reduced, writing that the bond was "out of reach" for Milaski's parents' "modest means." He has not yet entered a plea.
The filing said Milaski has no criminal history and was a "high-achieving" honor student, as well as a teacher's assistant, who is supposed to graduate in May 2020 with degrees in business administration and economics. They also highlighted their client's community service record.
The lawyers said Milaski had missed the deadline for an assignment and had "another three assignments due Sunday night at 11:59 PM."
"If he is not released prior to that due date, he will receive grades of zero on all assignments and his academic future will be further jeopardized," the lawyers wrote.
His lawyers also listed the impending Hurricane Dorian as a reason he should be released, writing that he should be home with his parents, who live in Cape Coral, to "help with preparations for the storm."
Milaski's attorney's told the judge in their request that the accusations would be found to be "a misunderstanding among platonic friends fueled by alcohol."
Circuit Court Judge Mark Moseley waived Milaski's monetary bond and ordered that he be released on his own recognizance on Sept. 4. The student is required to wear a GPS monitor, have no contact with his alleged victim and stay out of Alachua County, where the University of Florida campus is located, except for court appearances, the judge wrote.
One of Milaski's attorneys, Ron Kozlowski, told NBC News that "under the law, the judge did what the judge was almost required to do because, under the law, he didn't meet the standard for a cash bond."
Kozlowski said that while his client met the criteria for a non-monetary bond, he "can't tell you which of the arguments — which of the factors — led the judge to make the decision the judge made."
Moseley said he had no comment, but pointed NBC News to a recording of the Milaski's bond hearing.
During the hearing, the prosecutor said she expects the battery charge against Milaski will be upgraded to attempted sexual battery. Moseley said that if the charges were proven then "consequences will follow appropriately."
"I don't know what happened at this point," Moseley said during the hearing. I only have the allegations, and even if true, does not mean he's not been an outstanding young man, and lots of people support him and expect good things out of him."
Milaski's lawyer presented letters of support for the student and his resume. He said his client would stay out of Alachua County, and intended to complete his degrees online.
The alleged victim was present at the hearing but chose not to speak.
She told police Milaski had called her at about 2 a.m. on Aug. 25, asking her to bring him water, saying he was drunk, and "needed some help," according to an arrest warrant. She brought him the water, and walked him to his room, where "he began to try to 'make out' with her," the warrant said.
"He then physically restrained (the victim) by pulling on her wrist. Milaski then told (the victim), 'I want to sleep with you!'" The student told him to stop, and let her leave the room, but he wouldn't and kept telling her "I want to sleep with you. Sleep with me," she told police.
She was able to make her way to the door, but Milaski "grabbed her and physically picked her up off the ground and placed her on the bed," where he "positioned himself on top of her" and tried to put his hands in her underwear, the warrant said. He "refused to let her go despite her cries to stop."
She was eventually able to flee the room, and called two male friends, who walked her back to her own room, according to the warrant. She asked one to stay the night because she was "so shaken up and scared."
About two hours later, the student heard a noise, saw a figure in her doorway, realized it was Milaski "and immediately felt terrified," said the arrest warrant.
Milaski tried to lay next to the students and "she began yelling at him to leave." He did, only after the other male student staying in the room woke up and yelled at Milaski "several times" to leave.
After his arrest, Milaski admitted to "grabbing (the victim) by the wrist and making statement about trying to get her to sleep with him," the arrest warrant said.
The alleged victim did not immediately respond to requests for comment regarding Milaski's release. NBC News does not identify victims of sexual assault without their consent.
A University of Florida spokesman said Milaski is no longer allowed on campus.
"The University of Florida places the highest priority on the safety of its students and takes very seriously the security of its campus," the spokesman said in a statement. "Upon receiving a report of an attempted sexual battery in which Ian Milaski was identified as a suspect, the University Police Department immediately began an investigation and arrested Mr. Milaski within hours."