Maryland authorities have asked the FBI to help them investigate whether the fatal stabbing of a black student at a college campus over the weekend was a hate crime.
The tragedy comes as civil rights groups expressed great concern over what they said was a rise of bias incidents across the nation's schools.
Richard Wilbur Collins III, 23, was killed early Saturday while visiting friends at the University of Maryland's College Park campus. Collins, a senior at Bowie State University, was just days away from his graduation.
He'd finished the ROTC program in college and had been commissioned as a second lieutenant in the U.S. army on Thursday, according to officials.
The victim was stabbed to death by 22-year-old suspect old Sean Christopher Urbanski, a white student at the University of Maryland, in what was first described as a "totally unprovoked" attack, authorities said.
University of Maryland Police Chief David Mitchell said Sunday evening at a press conference that he asked the FBI's field office in Baltimore to aid in the investigation after it was discovered that Urbanski belonged to a Facebook group, "Alt-Reich: Nation," which featured bigoted posts.
"Suffice it to say that it's despicable," Mitchell said. "It shows extreme bias against women, Latinos, members of the Jewish faith and especially African Americans."
Mitchell said local police and the FBI will probe whether hate or bias was a motive in the murder. He said he had not seen specific postings from Urbanski on the website yet.
"We are here to evaluate that as an ongoing concern with respect to whether or not this was a hate crime," Gordon Johnson, special agent in charge of the FBI field office in Baltimore, said at the press conference.
Urbanski has been charged with first and second-degree murder and first-degree assault and is being held in a county jail, officials said.
He was ordered to remain in jail without bond at a court hearing Monday afternoon, according to a clerk at the Prince George's County District Court.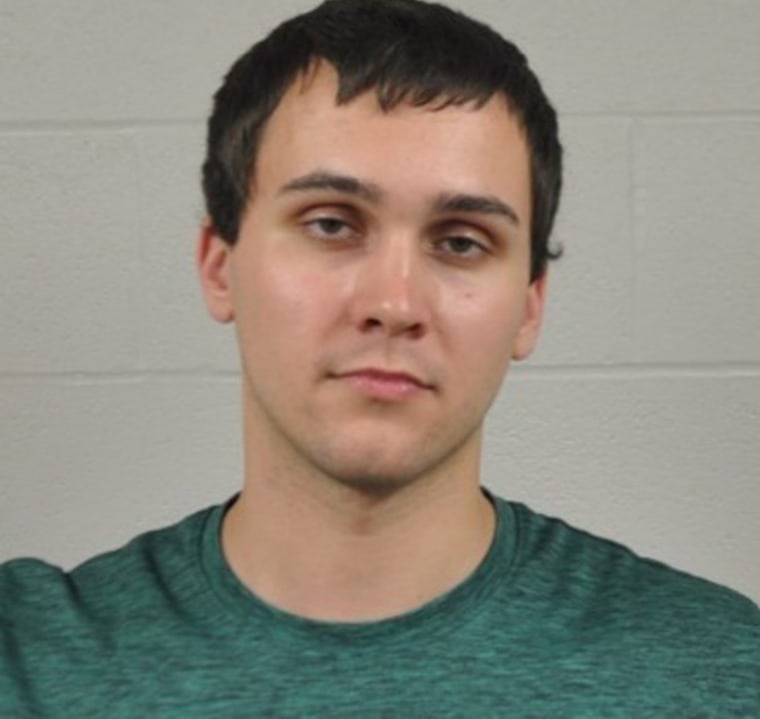 Collins and two friends were near a bus stop on campus at around 3 a.m. Saturday when they were approached by the suspect, official have said.
The suspect approached the group and yelled at Collins, "Step left, step left, if you know what's good for you," Mitchell said.
A puzzled Collins looked at the suspect and said, "no," according to Mitchell.
"It was then that Sean Urbanski stabbed the victim in his chest," he said.
Collins was set to walk the graduation stage on Tuesday — at the same campus where he was killed. Bowie University uses the nearby University of Maryland campus for its graduation ceremony, Mitchell said.
The case comes shortly after other recent incidents of racial bias.
A noose was discovered at a fraternity house at the University of Maryland's campus last month, and police were investigating it as a possible bias incident, according to NBC Washington.
And earlier this month, bananas marked with the letter "AKA" — an abbreviation for the historically black sorority Alpha Kappa Alpha — were found at least three locations on American University's Washington, D.C., campus. The FBI's Civil Rights division was helping the university investigate the incident.
Those cases follow bitter and sometimes violent protests on U.S. campuses, following speaking invitations to controversial far-right figures such as Richard Spencer and Ann Coulter.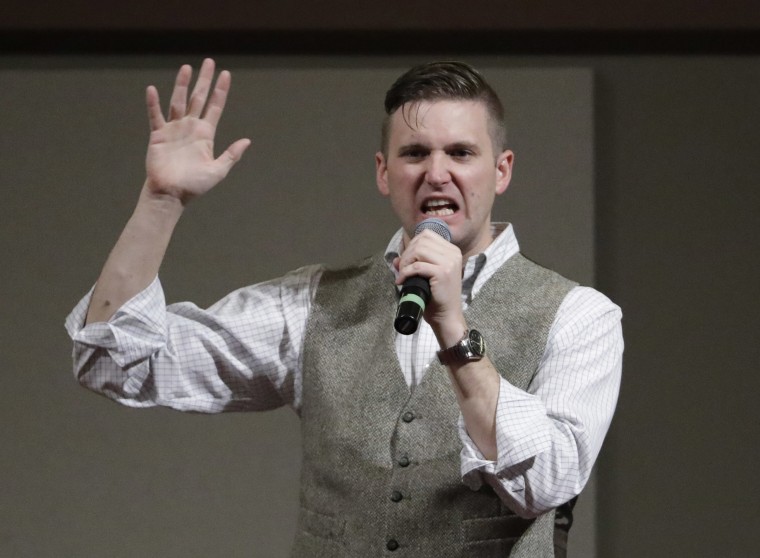 Advocates told NBC News that although authorities were still investigating the specifics of this case, bias incidents and enlistment by groups espousing such ideologies has been increasing in American schools, especially after the contentious 2016 presidential election.
Jonathan Greenblatt, the executive director of the Anti-Defamation League, told NBC News that Collins' murder was "appalling and deeply disturbing."
"This also comes on the heels of an increased tempo of recruiting on college campuses by white supremacists," he said.
Greenblatt said the groups had not been highly engaged in college campuses in years past, "but this year has been different." He added that members of groups espousing racist ideology had also increasingly turned to social media to recruit people or terrorize their victims.
The ADL also said last month that according to its data, anti-Semitic incidents in the U.S. surged more than one-third in 2016 compared to the year before, and jumped 86 percent in the first quarter of 2017 alone.
Heidi Beirich, director of Southern Poverty Law Center's Intelligence Project, told NBC News that the group had also noticed an increase in such incidents.
"We've seen a rise in bias incidents from hate speech and everything leading up to attacks on people, both in the K-12 section and on college campuses," she said.
Although the group began tracking the data much more thoroughly after the election, in its most recent report chronicling bias incidents the group tracked a total of 1,863 reported cases from Nov. 9 through March 31, including 614 that took place on school grounds. The SPLC said 330 of those incidents took place on college campuses and 284 took places in schools grades K-12.
The group also tracked 178 "white nationalist flyer" incidents, with 87 percent of those cases taking place on college campuses.
Beirich also said the group had found that "increasingly people are getting radicalized online," citing convicted Charleston church killer Dylann Roof as one example. Roof was sentenced to death earlier this year for killing nine black worshipers in a racially-motivated attack.
When asked about the feeling on campus following the allegations in Collins' murder, and the incident involving the noose last month, Mitchell said Sunday there was a "tension" at the school.
"Well, I think there's not only tension on this campus, but campuses throughout the United States," he said.
"We're part of America and America is seeing tension. We see it here and we're doing our best to combat that with our student body," he added.