The University of Massachusetts said Wednesday that it would continue to accept Iranian nationals into science and engineering programs at its Amherst campus, reversing a controversial policy change announced last week. The about-face came after university officials sought advice from lawyers and the State Department, the school said.
"This approach reflects the university's longstanding commitment to wide access to educational opportunities," Michael Malone, the university's vice chancellor for research and engagement, said in a statement. "We have always believed that excluding students from admission conflicts with our institutional values and principles. It is now clear, after further consultation and deliberation, that we can adopt a less restrictive policy."
The university said it made the policy change in order to comply with a 2012 law that imposed sanctions on Iran as an effort to prevent it from developing a nuclear weapon. The law allowed the State Department and Department of Homeland Security to block an Iranian national from doing research in the nuclear or energy fields at an American university. Complying with the law has become difficult for the universities, particularly when students travel abroad and try to re-enter the country.
The new policy, prompted by a recent inquiry from a student and announced Feb. 6, banned Iranian nationals from admissions to an array of science and engineering fields beyond what the 2012 law outlined. That drew criticism from Iranian students, UMass faculty and other groups who said it was unfair and discriminatory, and would damage a vibrant exchange of cultures between two countries that are often at odds.
UMass has about 60 Iranian students on its Amherst campus, all but a dozen or so of which are in graduate programs.
The revisions to the new policy calls for a more focused approach: the school and students will develop "individualized study plans" to make sure the work is complying with the federal law, UMass said.
Leila Golestaneh Austin, executive director of the Public Affairs Alliance of Iranian Americans, which had urged UMass to rethink its policy change, said she was satisfied with the revision because it no longer included a blanket prohibition.
"What we were concerned about there was the broad application of the law," Austin said. "If they had any concerns about liability, which I understand, they should have talked to the State Department. It sounds like that's what happened."
Mohsen Jalali, an Iranian who is working toward a doctorate in political science at UMass, said the reversal came after several days of questioning his faith in a school that had seemed so tolerant of foreign cultures. "I didn't think from the beginning that this decision has come out of the community that I know," Jalali said.
The policy revision was "a step forward," Jalali said, but there still needs to be a public discussion about the harm done.
Ali Rahkshan, a doctoral student in electrical and computer engineering, said it was nice to see that the administration had responded to the Iranians' concerns. "But we want to know how many qualified Iranian students — for example, current applicants for this year's engineering programs — are admitted to UMass for next year," he said.
There are at least two other universities with admissions policies that address Iranian students under the 2012 law: Virginia Commonwealth University and Rensselaer Polytechnic Institute. Neither policy is as sweeping as the UMass' original policy change.
VCU does not admit Iranian citizens in the graduate fields of mechanical and nuclear engineering, or in "programs that have nuclear content." Asked if the UMass case would affect that policy, a VCU spokeswoman said the school was "very open to revising internal guidelines as we learn more, or as the federal government clarifies its regulations and positions."
An RPI representative said the school had no plans to reconsider its policy, which requires prospective students from sanctioned countries to contact the admissions office prior to submitting an application.
There are more than 10,000 Iranian nationals currently studying in American universities, the vast majority of whom are in graduate programs, according to the Institute of International Education. More than half of the students are in engineering programs, and another 11 percent in science programs.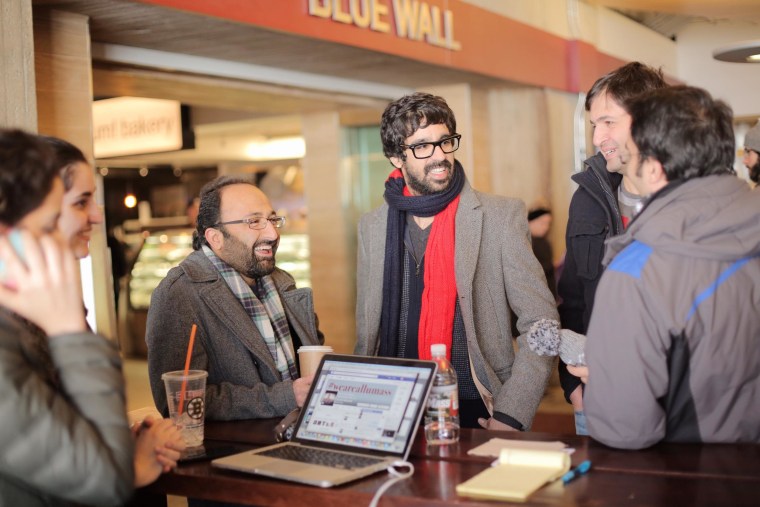 IN-DEPTH