The University of Oklahoma admonished a professor after he tried to compare a popular putdown with a racial slur in a journalism class Tuesday.
Peter Gade, who has been on the school's faculty since 1998, was responding to a student who suggested that journalists need to keep up with the younger generations, according to the university's student newspaper, The OU Daily. Gade is alleged to have told the student that it was essentially the same as telling him, "OK, Boomer."
"Calling someone a boomer is like calling someone a n-----," Gade said, according to the newspaper.
Molly Kruse, an assistant culture editor for the paper, responded in class that Gade should not use the word, she said to NBC News Wednesday.
"I just told him that I didn't think he should be using that word and I asked him if he thought that elderly people had been as oppressed in our society as black people have been," Kruse, a 21-year-old senior, said.
The course, Journalism Ethics and Democracy, is a required capstone course that all journalism majors need to take in order to graduate, she said. Kruse, who does not identity as a student of color, noted that the class of about 20 to 30 students has a number of minority students enrolled in the course.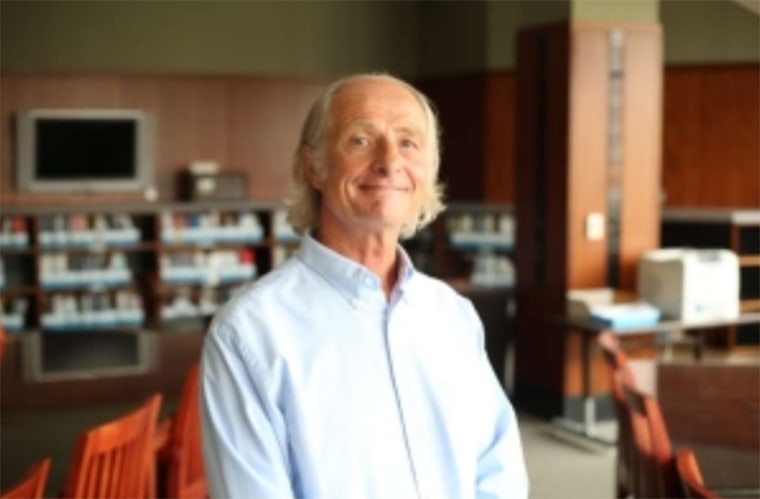 "I think it's important for readers to realize why this is a big deal to us as students, that we're not just being 'snowflakes,'" Kruse told NBC News. "Every student deserves to feel safe in their classrooms and students of color did not get that opportunity yesterday."
The university senior said that while the incident has made her more grateful for other professors who have promoted diversity in her years at the school, she also was not surprised by the incident.
"It's not a very diverse department and journalism is not a very diverse field so this is a structural problem that really needs to change," Kruse said.
A group of students met with the three deans of the Gaylord College of Journalism and Mass Communications about 30 minutes after the Tuesday class ended to speak about possible solutions. The deans will also attend class on Thursday without Gade present to speak to the rest of the class.
"I can't speak for all the students but I know a lot of them aren't comfortable receiving grades from him, especially after this," Kruse said.
Download the NBC News app for breaking news
The university's interim president, Joseph Harroz Jr., said Gade's comments failed to meet the school's standard of understanding and tolerance.
"While the professor's comments are protected by the First Amendment and academic freedom, his comment and word choice are fundamentally offensive and wrong," Harroz said in a statement Tuesday. "The use of the most offensive word, by a person in a position of authority, hurt and minimized those in the classroom and beyond."
The OU Daily, some of whose staff members were present in Gade's class, reported that students who stayed in class after it ended said Gade "told the class he was sorry if he offended anyone."
Gade, who did not respond to a request for comment from NBC News, sent an apology email to his class Tuesday night. The professor wrote that he made an "inexcusable" mistake, according to a copy of the email provided to NBC News.
"I was wrong. I am sorry," he wrote. "I realize the word is hurtful and infuses the racial divisions of our country, past and present. Use of this word is inappropriate in any — especially educational — settings."
As NBC News reported in October, younger generations have adopted the phrase "OK, Boomer" to push back at older generations, who some of them feel condescend to teenagers and young adults. The phrase is not exclusively used against those in the baby boomer generation but more generally against those who might be expressing close-minded opinions.
"It isn't intended in the malicious way that 'snowflake' is aimed at younger generations," Hannah Hill, 20, said at the time. "It's a funny way the younger people can laugh off the entitlement of some baby boomers. It is a humorous way to say 'OK, whatever' and move on with our lives."