The University of Tennessee has been forced to temporarily shut its diversity office after it lost state funding for encouraging the use of gender-neutral pronouns and holding a "Sex Week" on campus.
The funding was targeted in a bill that became law Friday, and diverts about $436,000 of state money from the school's Office of Diversity and Inclusion — prompting debate with students and lawmakers across the state.
The controversy started last year with two posts on the diversity office's website that promoted the use of gender-neutral pronouns and inclusive holiday celebrations. Republican lawmakers were outraged and threatened to pull funding from the office, causing several student-run protests on campus.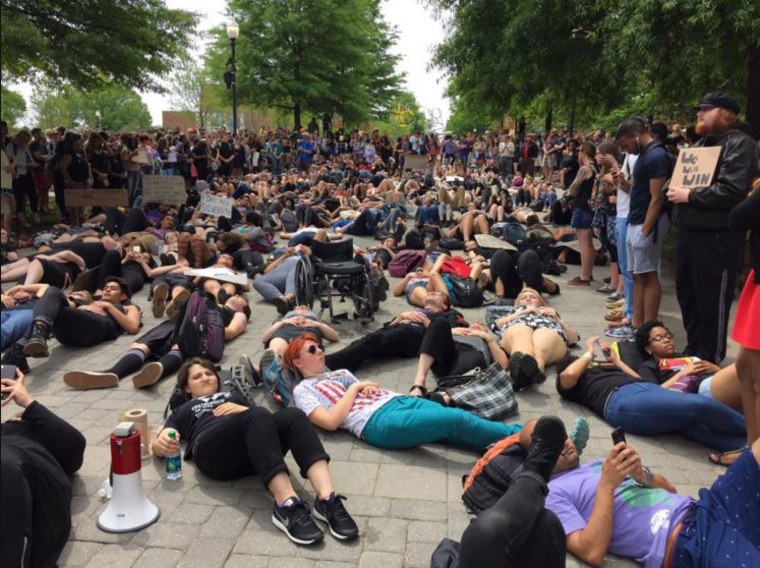 The bill was changed several times before the final version proposed reallocating the diversity funds to a minority engineering scholarship program.
The bill also proposed banning the university from using state funds to support its annual Sex Week, which sought to "foster a comprehensive and academically-informed conversation about sex, sexuality, and relationships," according to the school's website.
The co-founders of Sex Week, which began at Yale University in 2002, brought it to the University of Tennessee "because of the need for more openness and justice around these issues," the website says.
The bill, which passed in the Tennessee House and Senate in April, was sent to Gov. Bill Haslam's office on May 9 and was returned without his signature on Friday. If a bill passes the House and Senate, the governor must either sign or veto it within 10 days, or the bill will become legislation without the signature, according to Tennessee law.
"Although I do not like the precedent of redirecting funds within a higher education institution's budget, I find the ultimate outcome of the legislation less objectionable and am therefore letting it become law without my endorsement," Haslam, a Republican, said in a statement.
The University of Tennessee announced on Friday that they are forced to shut down the Office of Diversity and Inclusion, albeit temporarily — from July 1 to June 30, 2017.
"This in no way diminishes our commitment to diversity and inclusion," Chancellor Jimmy Cheek said in a statement. "We will use the coming year to determine how to more effectively advance diversity and inclusion on our campus."