The night Hussain Saeed Alnahdi was attacked started out just like any other weekend in Menomonie, Wisconsin, a college town.
Alnahdi and one of his best friends, Tommy Hutson, had hung out at some local bars that Friday evening. But on Saturday night, Hutson said he decided to stay home while his friend went out. Bars had just let out for the night as students wrapped up an evening of carousing.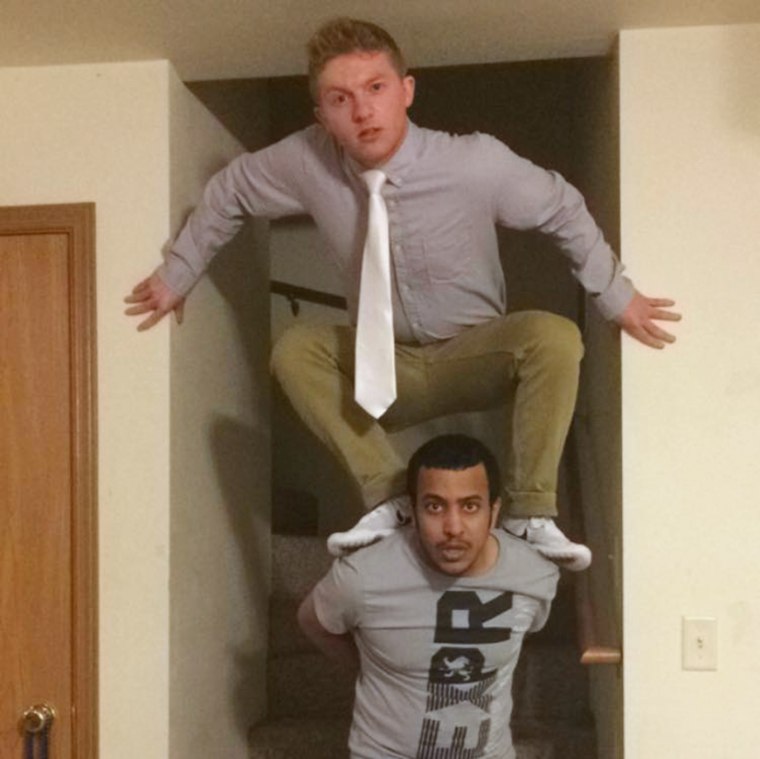 Alnahdi, a Saudi student attending the University of Wisconsin-Stout would never make it home.
He was attacked and left bloodied in the street near Toppers Pizza, a restaurant in downtown Menomonie around 2 a.m. (3 a.m. ET) on Sunday, according to police.
Alnahdi, 24, died on Monday from injuries he sustained during the attack. No arrests have been made and investigators are treating the incident as a homicide, the Menomonie Police Department said in a statement issued Monday.
Hutson has thought a lot about their final night out together and the good times he once shared with a friend he described as someone who "always had a smile on his face and and made an effort to put a smile on the face of others."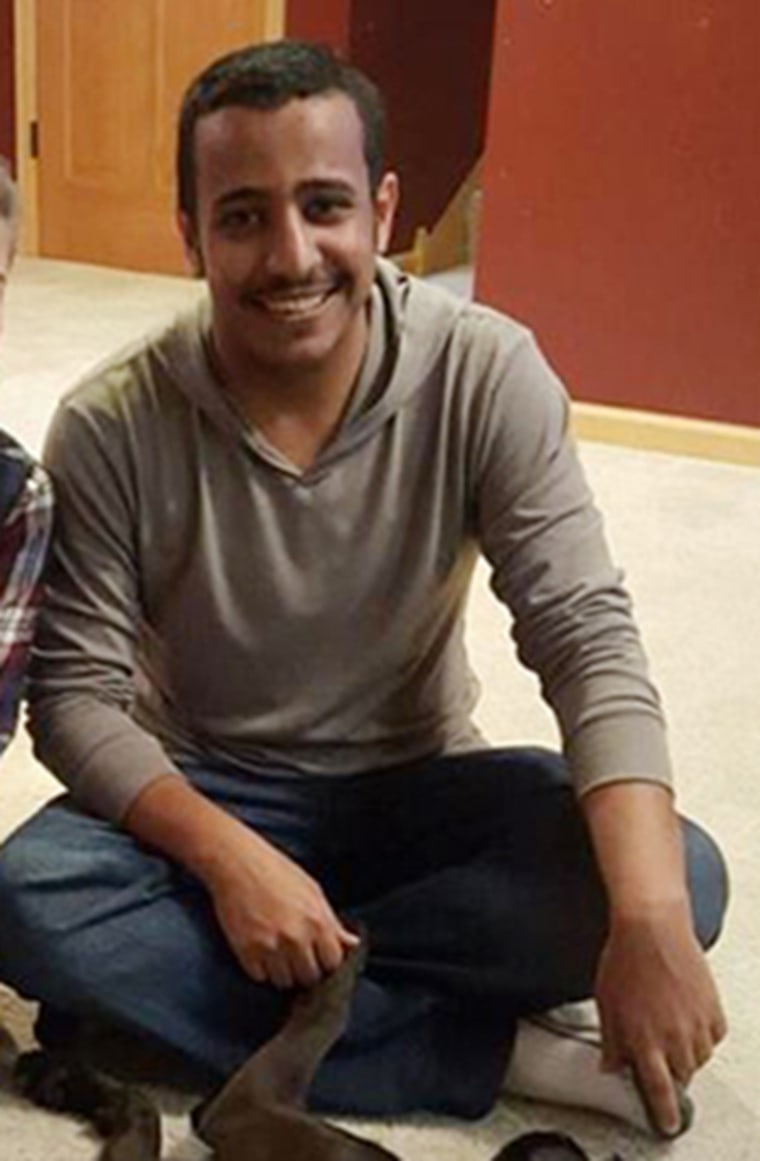 "Everyone has cried themselves out at this point and we are trying to remember the good times," Hutson said.
In his home country, Alnahdi's parents are distraught, said Abdul Rahman Kadi, president of the Saudi Students Association. He, too, is a friend in mourning and was there at the hospital the night Alnahdi died.
He placed the painful phone call to Alnahdi's cousin and brother. Alnahdi's father was too distraught to come to the phone, Kadi said.
Alnahdi's family has no relatives in the U.S., Kadi said. The Royal Consulate General Of Saudi Arabia in Houston told NBC News they are in touch with Alnahdi's family in his home country and have sent a staffer to Menomonie to learn more about the incident from authorities and help arrange transporting his body back to his family.
"We are in the process of appointing an attorney to help locate the attacker and to request the maximum punishment," the consulate said in a statement. "This 24 year-old, self-sponsored student had decided to attend University of Wisconsin-Stout because he believed Menomonie is a safe town to live in. He had dreams of earning a degree to secure his future and support and family. We trust the authorities will find the offender, and we trust the American courts will ensure a just punishment."
Detectives were still searching for a motive on Tuesday. Witnesses told police the assailant was a white male about six feet tall.
"The motivation of the offender is unknown at this time," Commander Todd Swartz of the Menomonie Police Department told NBC News. "It can't be confirmed at this time whether this was a hate crime."
And the university community where Alnahdi studied is searching for meaning in the death of a young man who a classmate described to NBC News as "a quiet guy".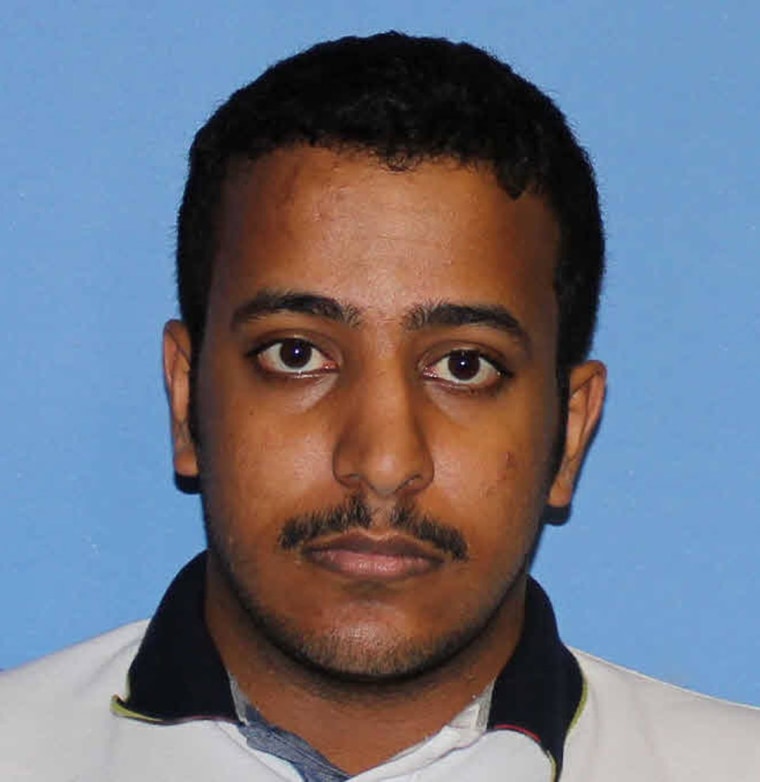 Alnahdi was a junior majoring in business administration and had arrived at University of Wisconsin-Stout last year, school Chancellor Bob Meyer said in a statement.
He was enrolled in the school's English as a Second Language Institute and waiting to be begin business classes, said Mark Fenton, program director of the university's business department. He'd transferred from the College of Technology at Buryidah in Saudi Arabia — a branch of the Technical and Vocational Training Corporation in that country.
Michael Lee, the International Student Adviser at the university, told NBC News that Alnahdi "was well-integrated in the student body and he was liked by all different students."
He loved to go over to his friend's house and hang out, Ali Aldehami, a close friend told NBC News. Alnahdi was a "a nice guy" who lived off campus and was learning English, Aldehami said.
The two friends always felt Menomonie was a small and safe town, he said.
"I've never seen an incident of this type," Aldehami said.
The university community was similarly shocked.
"Our deepest sympathies, thoughts and prayers go out to Hussain's family in Buraydah, Saudi Arabia, and his friends at UW-Stout," Meyer's statement added.
University of Wisconsin System President Ray Cross also sought to offer solace to Alnahdi's family, friends and the broader college community.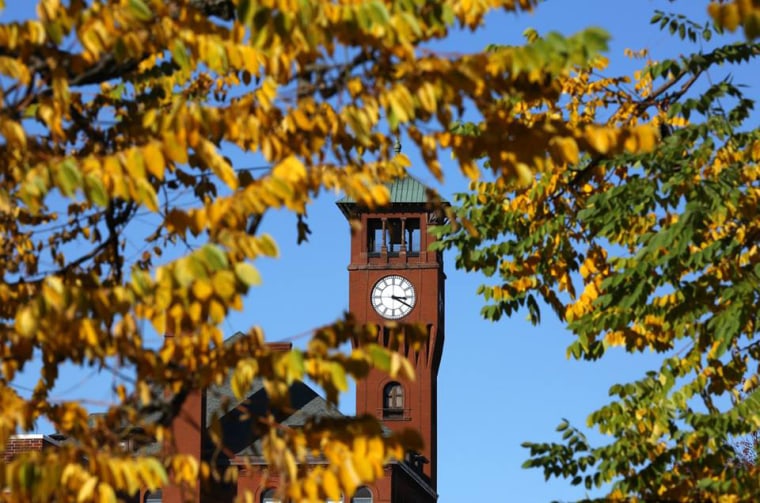 "It is difficult to find the right words in light of such of a tragedy, except to express our sorrow for all that knew Hussain," Cross said in a statement.
The university community was reeling on Tuesday from the news of Alnahdi's death. International students hailing from 42 nations make up 4 percent of the University of Wisconsin Stout's population. The school has 140 students from Saudi Arabia.
The Council on American-Islamic Relations (CAIR), an advocacy organization that has tracked a rise in anti-Muslim crimes in neighboring Minnesota, said it is currently monitoring the situation.
As for Hutson, he's trying to think about the guy with the ready smile who was "very open and accepting". The two became roommates in August of last year and a friendship quickly developed, Hutson said.
When Alnahdi first moved in he could barely speak any English, but they were "all amazed how fast he learned."
And Hutson, and his other four roommates learned from him as well.
"He often considered myself and our other roommates as his family," Hutson said. "He was there for us when we needed him most. He is one of the best friends I've ever had and life will be a little darker without him here to light it up. If I ever spoke to someone that thought negatively of Saudis or Muslims I would tell them they needed to speak to Hussain and they would feel differently. We came from different worlds, but he showed me every day how much we had in common. He was my brother and I'll never forget him."