An unlicensed Nebraska midwife was arrested after the baby girl she was attempting to deliver died following complications stemming from a breech birth, police said.
Angela Hock, 36, who advertises her midwife services through her company Nebraska Birth Keeper, was booked into the Douglas County Jail on Wednesday on a charge of homicide child abuse.
On June 15, Hock was assisting Emily Noe, 25, in a home birth when the baby was found to be in a breech position, the Omaha Police Department said in an incident report. When medics arrived, they found the mother in a bathroom with the baby "partially delivered, still in the breech position."
Medics said Hock was still trying to deliver the baby when they arrived, the report states. The baby was eventually delivered by a paramedic in an ambulance en route to the hospital.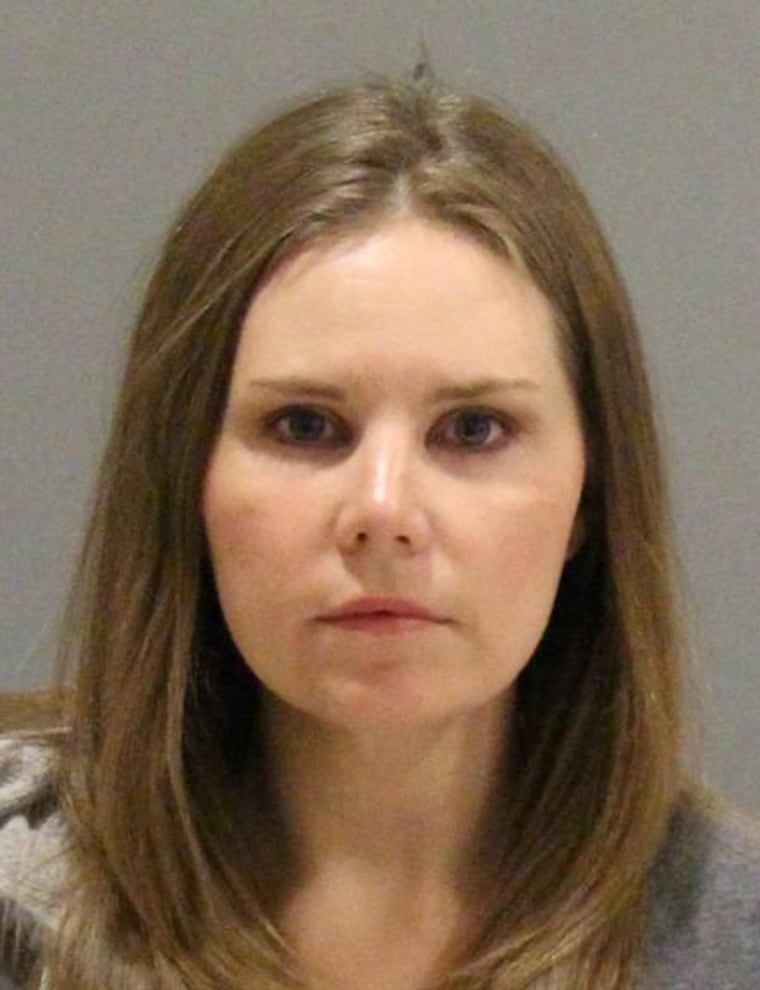 Doctors at the University of Nebraska Medical Center told police that the baby, named Vera, had been deprived of oxygen for more than 10 minutes, causing severe, life-threatening swelling in her brain.
Vera died at the hospital June 17 after she was removed from life support, police said. Doctors said her death could have been prevented with proper medical care.
Noe and her husband, Crayton, paid Hock between $3,000 and $4,000 for her services, WOWT.com in Omaha reported.
In a June 17 Facebook post, Crayton thanked their friends and family for their thoughts and prayers.
"I can't thank everyone enough who has reached out to my family and I," he said. "We are strong but this hurts so much. ... Vera will never be forgotten."
A spokesperson for the Nebraska Department of Health and Human Services told NBC News on Friday that certified nurse-midwives must complete graduate level education and also need a national certification from the American Midwifery Certification Board.
According to police, the state health department said Hock does not have a medical license or certification in the state to practice as a midwife.
Hock, who is married with children, said she began her journey as a "birth professional" in 2004 by "consulting with moms in pregnancy and birth," according to her website. In 2013, she began attending births as a doula before realizing her "calling" was to help women through traditional midwifery.
One of her former clients, Amariah Faith Gesinski, told NBC News on Friday that she supports Hock and her family.
"I believe every woman's right to birth whenever, however and with whomever she chooses," Gesinski said.
Nebraska Birth Keeper was formed as a private membership association in January 2017, according to the website.