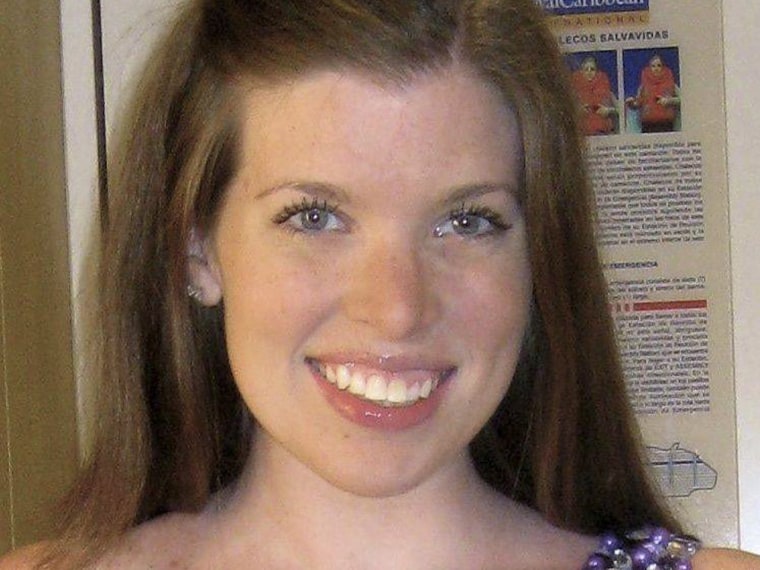 A grand jury in Massachusetts on Thursday indicted a 14-year-old boy on murder, aggravated rape and armed robbery charges in the slaying of a popular math teacher at Danvers High School, prosecutors said.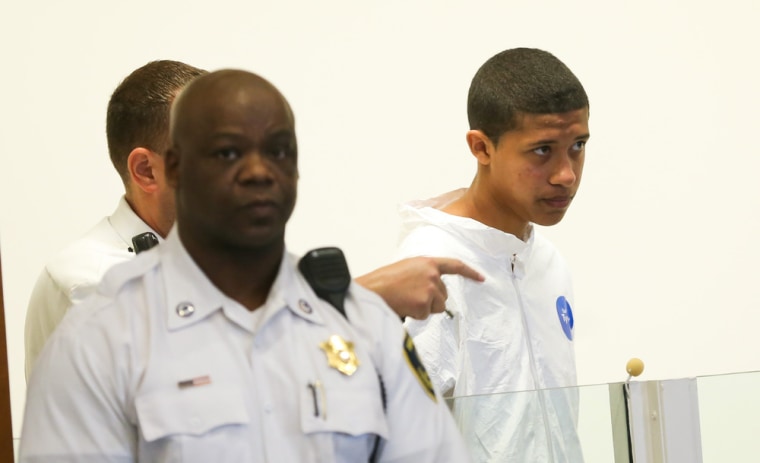 The indictment accuses Philip Chism, a freshman at the school, of murdering his algebra teacher Colleen Ritzer on Oct. 22, sexually assaulting her and robbing her of her credit cards, iPhone and even underwear.
"The indictments returned today detail horrific and unspeakable acts," District Attorney Jonathan Blodgett said Thursday.
The medical examiner ruled that Ritzer's death was homicide based on her injuries but has yet to rule on the exact cause of death.
Armed with a box cutter, Chism raped Ritzer with "an object" at the Andover, Mass. school then stole the items from her, the prosecutor said.
A law enforcement source told NBC News in October that the 24-year-old teacher's throat was slit from the back with a box-cutter in a second-floor bathroom at the school. Her body was wheeled out of the school in a recycling bin, dumped in the woods and covered with leaves, the source said.
Chism had previously pleaded not guilty to a murder charge and remains held without bail. He is represented by attorney Denise Regan, who has not yet commented on the grand jury indictment.
State law requires Chism to be prosecuted as an adult on the murder charge, Blodgett said. In the aggravated rape and armed robbery indictments the boy is charged as a youthful offender
Chism had moved from Tennessee to Massachusetts before the current school year and played on the school's junior varsity soccer team.
Colleen Ritzer's family issued a statement after the grand jury indictment was announced.
"We are devastated and heartbroken by the details of the horrific circumstances surrounding the death of our beautiful daughter and sister, Colleen," said the family. "As a family, we continue to mourn Colleen's passing and ask that the media respect our privacy during this very difficult time.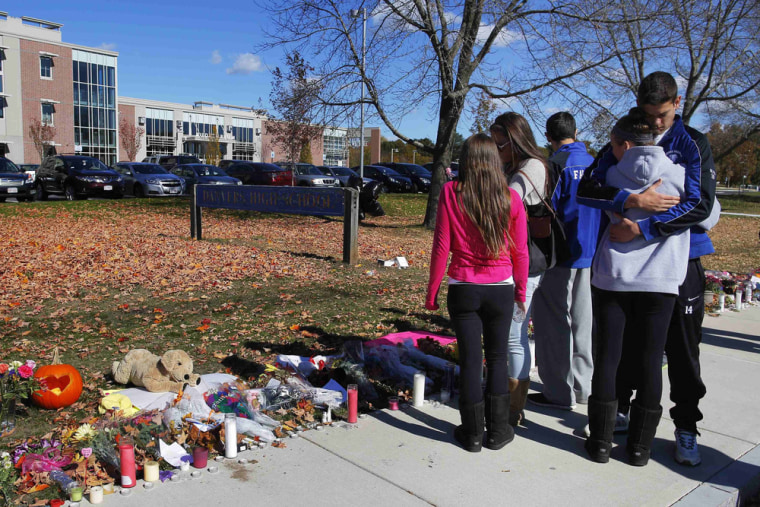 Tom Winter of the NBC News Investigative Unit contributed to this report
Related: