The United States says it has now retrieved key electronics, including sensors, from the suspected Chinese spy balloon it shot down earlier this month — a development that comes as new evidence emerged of past balloon sightings over other countries.
"Crews have been able to recover significant debris from the site, including all of the priority sensor and electronics pieces identified as well as large sections of the structure," the U.S. military's Northern Command said in a statement Monday. It added that recovery operations were continuing, though bad weather was hampering the underwater search.
The balloon spent days flying over the United States and Canada before President Joe Biden ordered it to be shot down Feb. 4 off the coast of South Carolina, sparking a search of a vast debris field. China has maintained it was a civilian airship conducting meteorological research that veered off course, but the saga has further strained relations between the world's two largest economies.
Japan, a close U.S. ally that has seen its own ties with China deteriorate, also entered the fray Tuesday.
Tokyo said it now assessed that Chinese surveillance balloons had entered its airspace on at least three occasions in recent years.
"As a result of further analysis of balloon-shaped flying objects confirmed over Japan's airspace in the past, including those sighted in November 2019, June 2020, and September 2021, we have concluded that the balloons in question are strongly presumed to be unmanned reconnaissance balloons flown by China," Japan's defense ministry said in a statement.
Tokyo added that it had sought clarification and urged Beijing to ensure it doesn't happen again.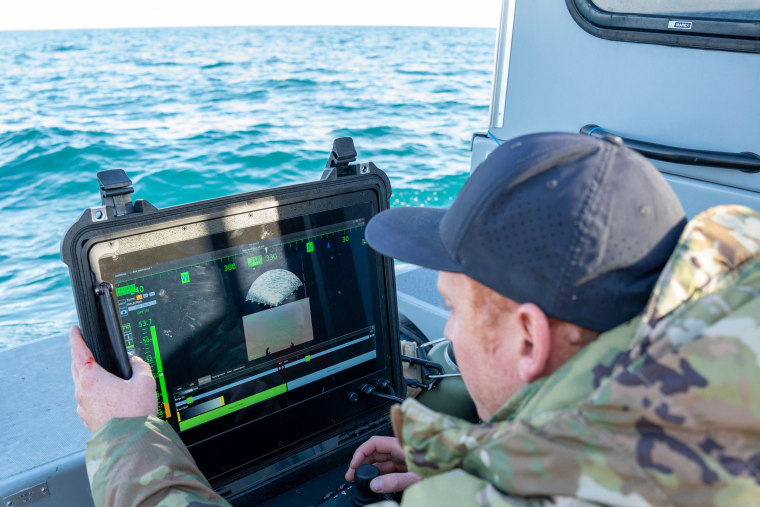 Since the initial drama of the Chinese balloon, the U.S. has shot down three additional objects over North America, with the latest being brought down Sunday over Lake Huron. It was not clear whether those objects, which were flying much lower and were much smaller in size, were linked to China or the earlier balloon.
The mystery has stoked public interest and frustration from lawmakers, with Defense Secretary Lloyd Austin telling reporters Monday that crews had yet to recover any debris from the three most recent incidents.
Announcing a new interagency team to study these objects, the White House said Monday that they did not pose threats to people on the ground, did not send any communication signals and did not have any maneuverability or propulsion capabilities.
The U.S. military has been using a wider range of radar data as it monitors North American airspace, taking deeper looks at more objects it might have filtered out in the past, National Security Council spokesperson John Kirby said at the briefing.
While U.S. officials refrained from drawing any conclusions, Canadian Prime Minister Justin Trudeau said at a news conference Monday that "there is some sort of a pattern in there."
The recovery of the electronics from the first downed balloon came after Beijing accused the United States of flying high-altitude balloons over its airspace without permission more than 10 times since early last year.
"It is nothing rare for U.S. balloons to illegally enter other countries' airspace," Chinese Foreign Ministry spokesperson Wang Wenbin said at a regular news briefing Monday.
"The U.S. should first reflect upon itself and change course instead of smearing other countries," he added.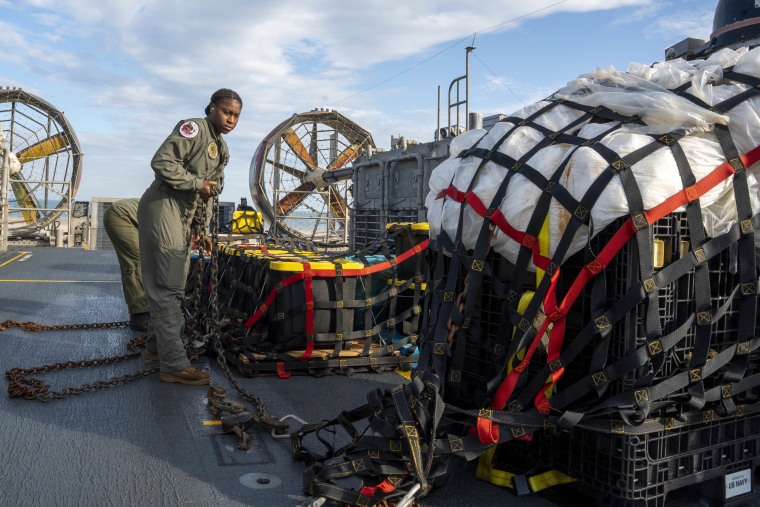 Kirby responded Monday denying the allegation. "We are not flying surveillance balloons over China," he said.
At a regular news briefing Tuesday, a Chinese Foreign Ministry spokesperson declined to provide more information about the alleged incursions over its airspace and said it was up to Washington to explain them.
The initial discovery of the suspected Chinese surveillance balloon led to the last-minute cancellation of Secretary of State Antony Blinken's trip to Beijing, and it remained unclear if and when it would be rescheduled.
"We remain open to conversation, discussion and rescheduling our trip to Beijing when conditions were appropriate," Deputy Secretary of State Wendy Sherman said Monday at a news conference.
China, meanwhile, has been monitoring an unknown flying object in its own territory, according to The Paper, a Chinese news outlet.
In a report Sunday, it said maritime authorities in the eastern province of Shandong had alerted local fishermen that they were getting ready to shoot down the object, which was detected over waters near the coastal city of Rizhao.
The report did not give details about the object, such as where officials believe it might have originated, and Wang did not address a question about it from reporters.