Figure skater Vincent Zhou trained his entire life to earn an Olympic medal, a goal he achieved at the 2022 Beijing Olympics when the United States placed silver in the team competition. 
A year later, Zhou and his teammates are still waiting for their medal — and to hear whether it will be silver or gold.
The Russian figure skating team that won the gold in Beijing is under scrutiny for alleged doping, and if Russia is found to have used performance-enhancing drugs, it could be stripped of the medal. If that happens, the U.S. team could be awarded the gold.
"While the medals themselves are missing, it's representative of a bigger issue, the issue on how doping impacts clean sport and the Olympics," Zhou said in a recent interview. 
One year ago, 15-year-old Kamila Valieva led the Russian Olympic Committee to victory in the event with an awe-inspiring performance as she became the first woman to land quadruple jumps in Olympic competition.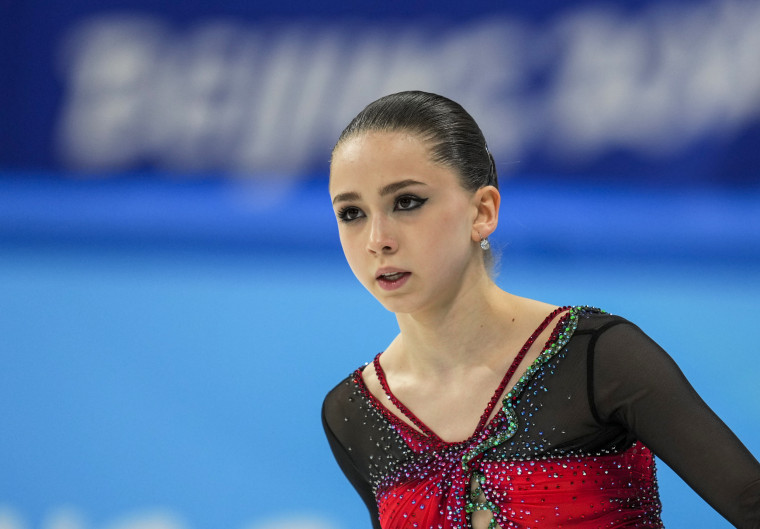 But that same day, a World Anti-Doping Agency laboratory confirmed that Valieva had tested positive for a performance-enhancing drug just two months previous, on Dec. 25, 2021. 
The drug, trimetazidine, is usually prescribed to treat chest pain, but it can also help athletes perform at higher heart rates for an extended period of time. The World Anti-Doping Agency first banned trimetazidine in 2014.
"For the sample to have sat in the laboratory, not to have been expedited and reported in a timely fashion for her (Valieva) to be able to compete on Feb. 7 ...  was just a terrible tragedy and oversight and failure of the system," said Travis Tygart, the CEO of the U.S. Anti-Doping Agency.
"The worst-case scenario is sending an athlete who has a pending positive to a major international competition." 
Zhou said he and his teammates are growing increasingly frustrated as they wait for the World Anti-Doping Agency to decide what to do next after the Russian Anti-Doping Agency ruled last month that Valieva was not guilty of a doping infraction.
"It becomes clear that the whole situation is unfair, that a skater who tested positive was allowed to compete before being cleared, because that is not standard procedure," Zhou said.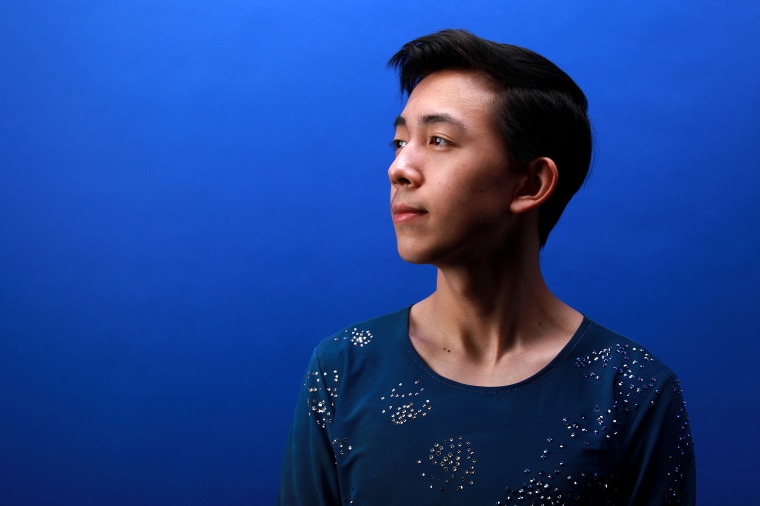 The World Anti-Doping Agency said in a statement to NBC News that it will "consider what its next steps will be so that the matter is dealt with as quickly as possible and without further undue delay."
Tygart said he hopes the World Anti-Doping Agency appeals the Russian agency's decision. 
"We wish it were different, but the recent history and being noncompliant should have all told us that we can't let it [the Russian agency] make the initial decision, and here we are a year later," he said.
The World Anti-Doping Agency is considering an appeal to the Court of Arbitration for Sport, which settles international sporting disputes. Depending on the outcome, the results of the team figure skating event could change.
In one scenario, the U.S. could take home the gold, and Japan and Canada could be bumped up to silver and bronze, respectively. 
"If you compete with athletes that doped, and doped athletes win, it's only fair that they're disqualified, and you get bumped up to first place," Zhou said. 
Russian athletes were barred from competing at the Olympics under the Russian flag because of an ongoing ban over the country's state-sponsored anti-doping program. The World Anti-Doping Agency banned Russia from competing under its flag in 2019 after finding it noncompliant in 2015 because of mass doping in Russian athletics. 
The Russian Olympic Committee did not respond to a request for comment on the Valieva investigation. 
Adam Rippon, a former Olympic medalist and figure skating coach, said that if he were competing, he would want accountability from the Russian Anti-Doping Agency.
"As a coach, I want accountability, and there hasn't been any and that's what's so frustrating and not fair," he said, adding that the U.S. Anti-Doping Agency has a zero-tolerance policy and the right to test their athletes at all times, 24-hours a day. 
"We literally stay up night and day checking the athletes' test results that we send to the Games and ensuring that they're processed and reported," Tygart said. "You can't send high-level athletes to major international competitions with pending positives that are outstanding for six-plus weeks."
The International Olympic Committee said in a statement that it welcomes a recent announcement by the World Anti-Doping Agency "to conduct a full review of the RUSADA decision in order to consider what its next steps will be so that the matter is dealt with as quickly as possible and without further undue delay."
"Only the finalization of the case will enable the International Skating Union to establish the definitive results of the figure skating team competition at these Games and the IOC to decide on the medal allocation."
But for Tygart and members of the U.S. figure skating team, it may be too late.
"The damage is close to being irreparable at this point," Tygart said.