As California grappled with a mass shooting in Monterey Park over the weekend that left 11 people dead, within 48 hours, another gunman went on a shooting spree in Half Moon Bay, just under 400 miles away, killing at least seven people.
Within that short time span, four other mass shootings took place across the United States, with the number of shootings nationwide so far this year already outpacing the number of calendar days.
As of Tuesday, at least 39 mass shootings had unfolded across the country since the year began, according to the Gun Violence archive, a nonprofit that tracks the spread of what has been called an American disease and which defines a mass shooting as a single incident in which at least four people — other than the shooter — are shot. 
At least 70 people have been killed and 167 wounded in mass shootings so far in 2023, according to the archive.
Those figures mark a historically quick start for mass shootings this year, with more mass shootings recorded so far this month than in any January over the past decade, according to the archive, which has kept records since 2014. This is despite Congress having passed the most sweeping federal gun control law in 30 years last year, enhancing background checks and encouraging states to pass so-called red flag laws, among other provisions.
In the wake of recent mass shootings, there have been repeated calls for tighter federal gun control measures, as state measures, including in California, face the might of a Supreme Court that has blocked multiple restrictions, including the purchase of high-capacity magazines.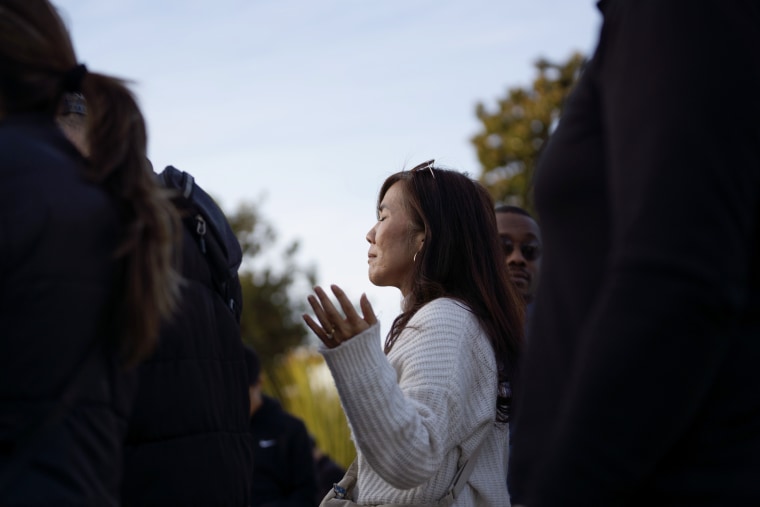 "We know the scourge of gun violence across America requires stronger action," President Joe Biden in a statement Tuesday as he pointed to bills introduced Monday by Senate Democrats, including a "federal Assault Weapons Ban and legislation that would raise the minimum purchase age for assault weapons to 21."
"I once again urge both chambers of Congress to act quickly and deliver this Assault Weapons Ban to my desk, and take action to keep American communities, schools, workplaces, and homes safe," he said.
In the deadliest shooting of the year so far, 11 people were killed Saturday night when a gunman opened fire in a dance studio in the majority-Asian American community of Monterey Park as people gathered to celebrate Lunar New Year festivities.
Ten hours later, early Sunday morning, at least 12 people were wounded after gunfire erupted in a Louisiana nightclub, according to authorities, who called it a "targeted attack."
The next day, Monday, the state's second major shooting in three days left at least seven people dead and one person gravely injured in Half Moon Bay, according to authorities.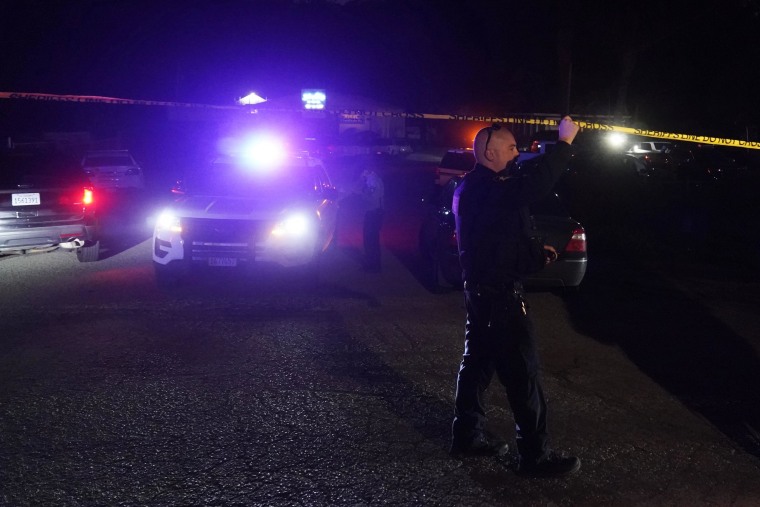 The gunman opened fire at two sites on the outskirts of the city of roughly 11,000 people, about 30 miles south of San Francisco, San Mateo County Sheriff Christina Corpus told reporters.
The shooter was arrested within hours of the first shooting, with video captured by NBC Bay Area showing him surrendering to authorities at a sheriff's substation. 
"At the hospital meeting with victims of a mass shooting when I get pulled away to be briefed about another shooting," Gov. Gavin Newsom said Monday. "This time in Half Moon Bay."
"Tragedy upon tragedy," he said.