USA Gymnastics, the national governing body for the Olympic sport, was a no-show Tuesday at a Congressional hearing into its handling of sexual abuse allegations — drawing a sharp rebuke from one lawmaker.
"I'm deeply disappointed they've sent a statement but no witness to question," Sen. Richard Blumenthal, D-Conn., said.
"If they really cared, they would be here," he added. "They have to answer for what happened here."
USA Gymnastics told NBC News that officials did not appear at the hearing because of pending lawsuits spawned by the sex-abuse scandal surrounding former Olympics doctor Larry Nassar.
"The health and well-being of our athletes of all skill levels and ages is of the highest priority," the organization said in response to Blumenthal's comments.
"We believe one instance of child abuse — whether at a school, church or gym — is one too many, and we are angered when any child has been harmed during his or her athletic career."
USA Gymnastics said it endorses the legislation that was the subject of the Senate Judiciary Committee hearing — a bill sponsored by Sen. Dianne Feinstein, D-Calif., that would require all Olympic sports bodies to immediately report accusations of abuse to police.
While USA Gymnastics bowed out, the committee did hear from a trio of elite gymnasts who say they were abused and that a mandatory-reporting law would prevent other young athletes from being preyed upon.
"If they really cared, they would be here."
Her voice cracking, Jamie Dantzscher, who won bronze at the 2000 Summer Games, told the panel that Dr. Nassar began molesting her under the guise of medical treatments when she was just 12 years old.
"Dr. Nassar abused me at the USA National Training Center in Texas. He abused me in California and at meets all over the world. Worst, he abused me in my hotel room in Sydney at the Olympic Games," Dantzscher said.
"When I first spoke out about my abuse at the hands of Dr. Nassar, I thought I was the only one. I was disbelieved and even criticized by the some in the gymnastics community for bringing this disturbing issue to light."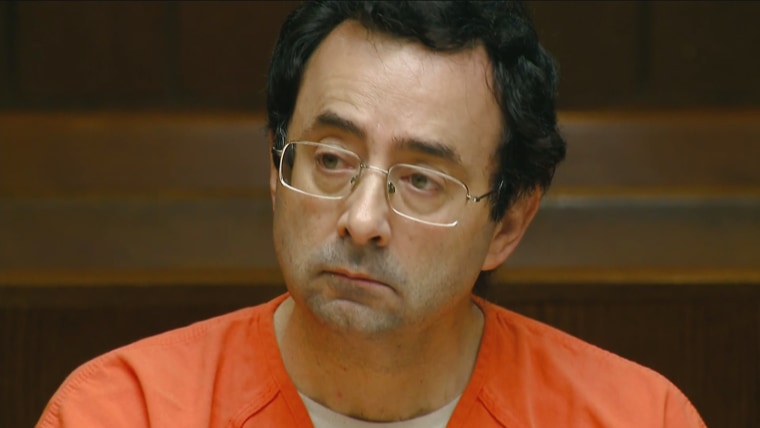 Since Dantzscher sued Nassar in September, more than 80 girls and women have filed police complaints against the doctor, who has pleaded not guilty to state sexual abuse charges and federal child pornography charges.
USA Gymnastics, the sport's national governing body, fired Nassar in 2015 amid what it calls "athlete concerns" — but the organization came under fire for waiting five weeks to report Nassar to the FBI and for not taking swift action when allegations were lodged in other cases.
Its longtime president stepped down two weeks ago under pressure after the release of court documents raised new questions about the handling of sex abuse claims against dozens of coaches over the years. Dantzscher said that wasn't enough and that more heads need to roll.
"That's a baby step," she said. "I would get rid of every person in USA Gymnastics."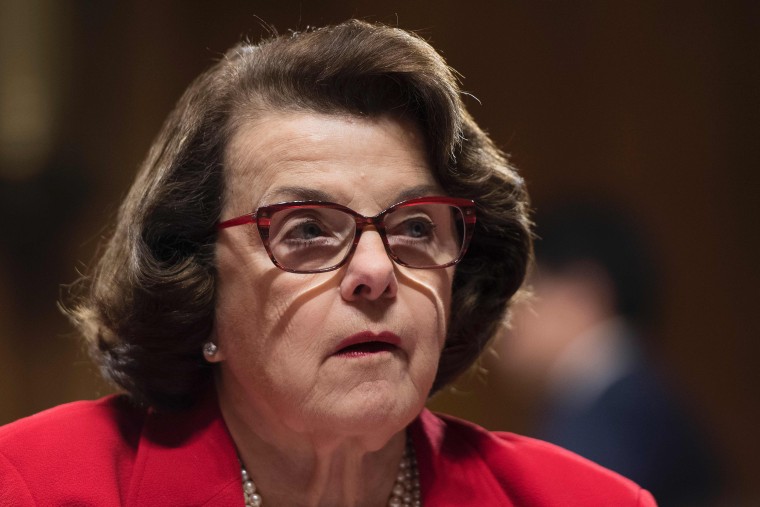 Rick Adams of the U.S. Olympic Committee also slammed USA Gymnastics, saying the volume of the accusations against Nassar and others suggests the organization "should have known" about an alleged predator in its midst.
"I believe that the athletes have spoken very clearly to what is a flawed culture, where the brand and the sport and the results are given a higher priority than the health and well-being of the athletes," Adams said. "And that is what we need to change."
Related: Coach Asked Gymnasts To Sign Card of Support for Accused Doctor
He said the U.S. Olympic Committee's just-launched Center for SafeSport would also strengthen the response to athlete abuse by creating an independent system for reporting and investigating allegations.
"The Olympic community failed and must do better," Adams said.
Jessica Howard, a rhythmic gymnastics champion who said she was repeatedly molested by Nassar at the training ranch run by famed coaches Bela and Marta Karolyi, said she witnessed USA Gymnastics' lax attitude during her years as a member of the board of directors.
"The meetings seemed to revolve around two things: money and medals. When a sexual abuse case came up during my time on the board, the concern was about the reputation of the coach — not the accusation of the athlete," she said.