The head of USA Gymnastics, the national governing body for the Olympic sport, resigned under pressure Thursday amid growing criticism of how the organization handled sexual abuse allegations against coaches and a team doctor.
The move came a week after the U.S. Olympic Committee reportedly recommended Steve Penny step down as president and CEO after more than a decade at the helm of USA Gymnastics — and a day after former board member blasted the organization for putting "medals and money" ahead of safety.
USA Gymnastics' board said in a statement that it "believes this change in leadership will help USA Gymnastics face its current challenges and implement solutions to move the organization forward in promoting a safe environment for its athletes at at levels."
Penny said in a statement that his decision to resign is solely to support the best interests of USA Gymnastics at this time."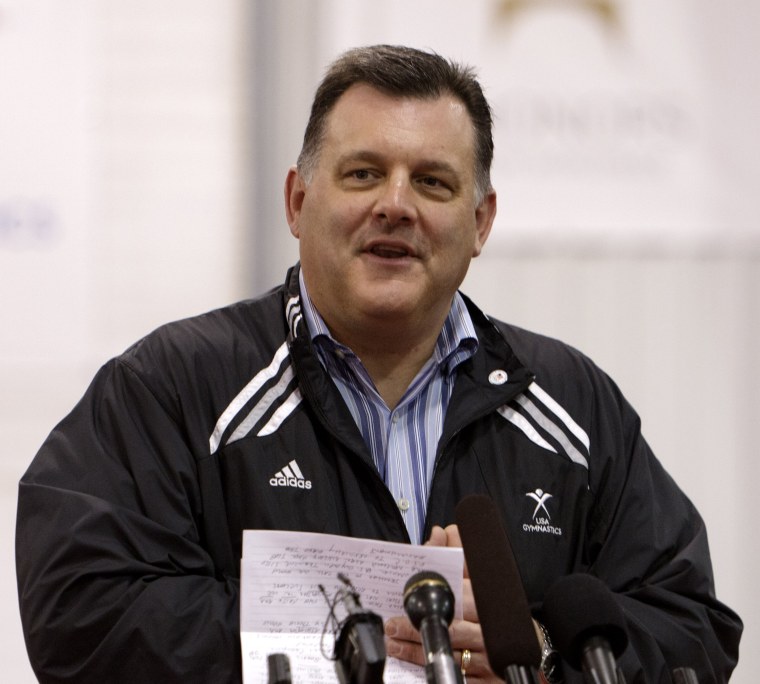 Related: Ex-USA Gymnastics Doctor Charged With Child Porn
The shakeup also follows a judge's release of thousands of pages of documents — including a deposition by Penny — in a Georgia lawsuit against USA Gymnastics over its handling of sexual abuse.
The documents dealt with the cases of dozens of coaches who had been accused of sexually exploiting athletes and revealed a lack of training on sexual abuse at USA Gymnastics, which sometimes took years to ban a coach after a conviction.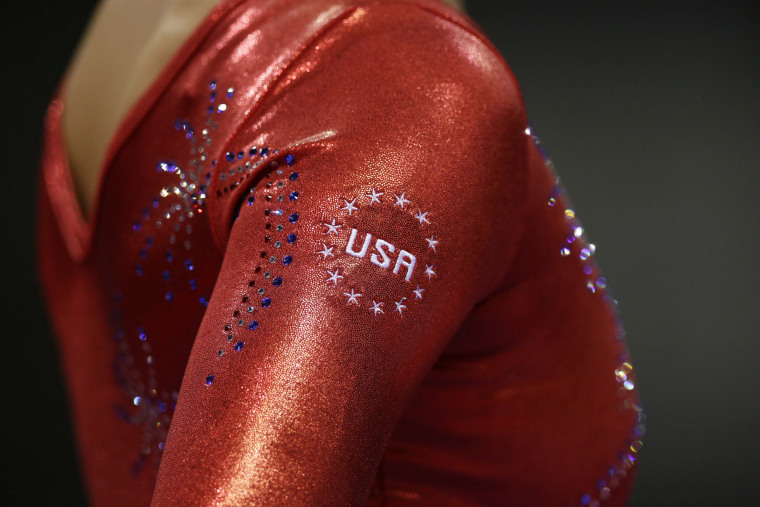 USA Gymnastics has been particularly dogged by the case of Dr. Larry Nassar, who has been accused of molesting one Olympian and other elite gymnasts through his position as a team physician, his practice at Michigan State University and his work with a Michigan gym. Nassar denies the charges.
In 2015, USA Gymnastics severed its 29-year association with Nassar in response to what it called "athlete concerns." It then launched an internal investigation before alerting the FBI five weeks later.
Sen. Dianne Feinstein, D-California, rebuked the organization for failing to adopt a policy that would require it to notify law enforcement of any allegation of abuse and announced legislation to change the law governing Olympic bodies to force instant reports.
USA Gymnastics has been named in a raft of lawsuits stemming from the allegations that Nassar abused patients under the guise of invasive pelvic treatments.
A former national champion who says she was abused by Nassar wrote a scathing column in the New York Times this week about her time as a USA Gymnastics board member.
"The meetings seemed to revolve around two things: money and medals," Jessica Howard wrote.
"When a sexual abuse case came up during my time on the board, the concern was about the reputation of the coach — not the accusation of the athlete. As I have attempted to come to terms with what happened to me as a teenager, it has become glaringly obvious that USA Gymnastics has not done nearly enough to protect athletes from any form of abuse."
Attorney John Manly, who is representing many of Nassar's accusers, said that while his client's welcome Penny's resignation, "we do not see it as the end of this scandal or need for reform."
"Make no mistake -- this resignation is the result of the brave women who publicly spoke out about their sexual assault at the hands of Dr. Larry Nassar's abuse and the many other coaches who savaged children while USA Gymnastics looked the other way."