The investigator hired by USA Gymnastics in the midst of a sprawling sexual abuse scandal says the number of athletes victimized is "far higher" than the hundreds previously reported and that the organization needs a "complete culture change" to protect young people.
Ex-prosecutor Deborah Daniels said in her report that she cannot estimate how many club-level and elite gymnasts have been harmed over the years because the sport's governing body, which is fighting a mountain of lawsuits, didn't ask her to look into past wrongdoing.
"This was a forward-looking report and not a rear-view mirror report," Daniels said after the USA Gymnastics board of directors accepted her recommendations on how to keep kids safe.
It's a goal that she said will require a mindset shift in a sport that pairs pre-pubescent girls with authority figures who can make or break their gold-medal dreams and that has been accused of prizing success over safety.
"I think there's probably fault throughout the organization," Paul Parilla, chairman of the USA Gymnastics board of directors, told NBC News. "Who can say that we have done everything it's possible to do to protect athletes?"
USA Gymnastics, which selects the U.S. Olympic teams, tapped Daniels to examine its policies after it was rocked by allegations in the Indianapolis Star that it had mishandled a raft of molestation cases, including accusations that team doctor Larry Nassar preyed on scores of girls for years.
John Manly, an attorney who represents many of Nassar's accusers, denounced the resulting report as a public relations ploy "designed to divert attention from who at USA Gymnastics knew about molestation by Larry Nassar and others and when they knew it."
"The report calls for a change in culture but those who created the toxic culture remain in charge of the organization," Manly said.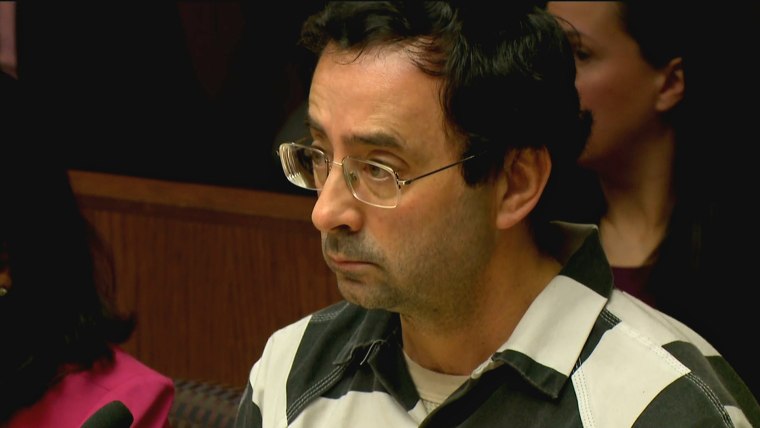 Nassar's case merited just a few mentions in the 100-page report, which cited it as an example of delayed reporting of suspected abuse. USA Gymnastics admits it waited five weeks to notify law enforcement after his behavior was flagged, but Daniels didn't assign any blame.
"My charge was to look at the policies in place and the practices in place," she said. "I did not go into what any person may or may not have done in the past."
Among the troubling policies she highlighted:
USA Gymnastics used a "grievance procedure" to handle reports of abuse, and until 2013 required an athlete or their parent to file a written complaint to the very people with influence over their success.
There was no written protocol for how to handle allegations of abuse.
Clubs and members were historically not required to report sexual misconduct or other abuse to USA Gymnastics or law enforcement.
Members suspended for sexual misdeeds were able to get new coaching jobs, in part because USA Gymnastics did not publicize the penalties.
USA Gymnastics did not leverage its control over membership privileges to ensure clubs adopt and enforce appropriate policies.
The USAG board spends "very little" time on child-abuse issues and its members receive no training. Until recently, no staff member was assigned to athlete protection.
There's no certification process for coaches.
"Over time, the practices of USA Gymnastics have not kept up with best practices in the field of child abuse protection, allowing for significant gaps and exposures regarding the prevention and reporting of child sexual abuse within the sport," the report said.
Among Daniels' recommendations: a requirement that any suspected abuse be reported "immediately" to law enforcement, a menu of sanctions for failure to report, penalties aimed at rooting out "grooming" of athletes by potential abusers, and a database of coaches so abuse can be tracked systemwide.
One section of the report tackled the National Team Training Center in Texas — better known as "The Ranch" owned by famed coaches Bela and Marta Karolyi — where elite gymnasts are readied for the world stage.
Related: Gymnast Claims Karolyis Turned Blind Eye to Sex Abuse
The gymnasts, some as young as 11, are isolated from their parents — cell service is spotty — and rely on an "athlete representative" who is also on the selection committee for the national team, making it unlikely an abused child would confide in her, the report said.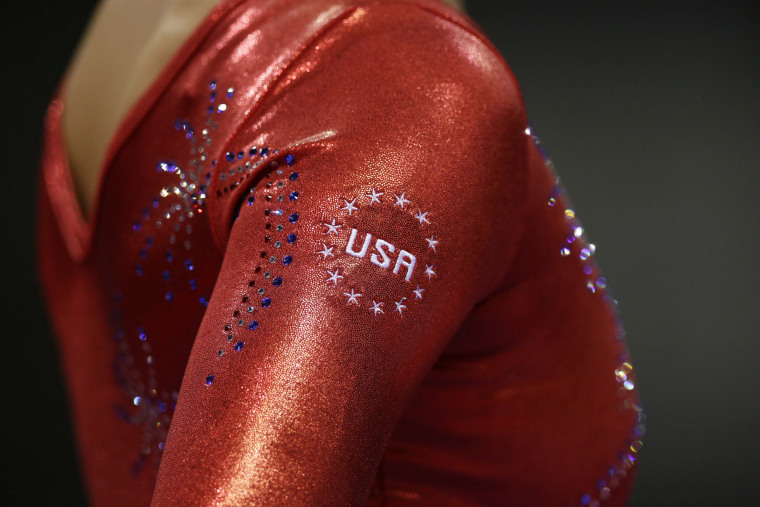 Gold medalist Dominique Moceanu, a member of the 1996 Olympic team and a longtime critic of gymnastics' winning-is-everything ethos, called the recommendations a "no-brainer" and said it was a shame that it took a major scandal to force a revamp.
"It's years too late, but it's obviously a start," Moceanu, who says she was subjected to emotional abuse as a young athlete, told NBC News.
USA Gymnastics — which was a no-show at a congressional hearing on its handling of abuse allegations earlier this year — approved Daniels' report unanimously.
"USA Gymnastics is very sorry anyone has been harmed during his or her gymnastics career," Parilla said.
He said the organization's leaders "have no way" of estimating how many of its 200,000 members may be victims. Daniels said that question was not part of her mission, but her history as a prosecutor leads her to believe the cases that have already come to light represent just part of the problem.
Related: USA Gymnastics Chief Quits Amid Fury Over Sex Abuse Scandal
"According to published reports, hundreds of gymnasts over the last 20 years have reported abuse at the hands of coaches or other authority figures in the sport, many of whom were involved with USA Gymnastics as members or contractors," she wrote.
"And given the understandable reticence of those who have suffered abuse to come forward, the true number of those victimized over that period of time cannot be estimated but is surely far higher."
Jamie White, a Michigan attorney who represents 17 girls and women who are suing Nassar and USA Gymnastics, said it remains to be seen if USA Gymnastics is capable of the transformation called for in the report.
"A plan is only as good as its implementation," he said, noting that Daniels did not call for a leadership shakeup.
"I would find it hard to believe that the same people can fix a problem that has festered for years under their watch," he said.
USA Gymnastics is in the middle of looking for a new chief executive after its longtime leader resigned under pressure following a judge's release of documents in a Georgia lawsuit that alleges the organization bungled sex abuse cases.
But Parilla said he has no plans to step down as head of the board, saying that better training will give the leadership the tools it needs to keep kids safe.
"Basically, we thought we were doing a lot," he said. "We obviously can do better and we need to do better."