LOS ANGELES — University of Southern California President C.L. Max Nikias, under pressure amid criticism of the school's handling of a scandal involving a former campus gynecologist, has stepped down effective immediately, the school's board said Tuesday.
Nikias agreed to resign in May after 200 professors signed a letter accusing him of having been tone-deaf and of having failed to grasp the scope of the damage the scandal involving Dr. George Tyndall was doing to the university. No date for his departure was set at the time, however.
Rick Caruso, chairman of the university's Board of Trustees, said in a letter to the USC community that Nikias would become president emeritus and a life trustee. Another board member, Wanda Austin, former chief executive of Aerospace Corp., the federally funded space research group, has been named interim president while the university searches for a new president, Caruso said.
"As he has always done, Max is taking this action in what he believes to be in the best interest of the university following controversies that have arisen from the unfortunate and unacceptable acts of others," Caruso said in a separate statement.
Tyndall has been accused of going far beyond his medical duties during exams at the student health service center. He has denied any wrongdoing. He has not been charged with a crime, but Los Angeles police in May announced they were investigating sexual misconduct allegations from dozens of women.
The university hired the law firm O'Melveny & Myers in May conduct an independent investigation into the allegations. Caruso said Tuesday that investigators have interviewed more than 100 witnesses so far but that "more work needs to be done."
"From our investigations, which are not yet completed, we have found absolutely no wrongdoing on Max's part," he said.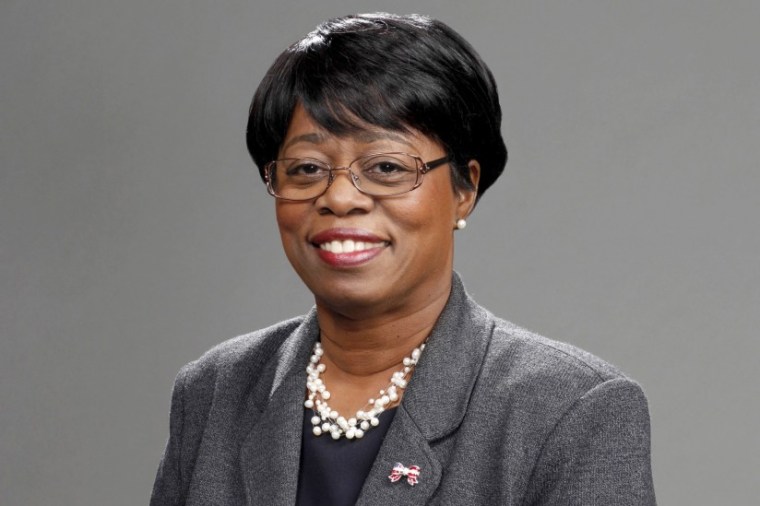 In a statement on behalf of Tyndall sent to NBC News early Wednesday, attorney Leonard Levine said, "Dr. Tyndall continues to believe that when all the facts are known, and experts in the field of gynecology are consulted, it will be concluded that his examinations of students while a doctor at USC was always for the stated medical purpose, and consistent with the standard of care for such examinations."
Nikias said he regretted that his accomplishments "have been overshadowed by recent events, but I am confident that the USC community will remain strong and resilient, and build on a very solid foundation to take USC to even greater heights."
Several women represented by Gloria Allred, the famed women's rights lawyer, and John Manly, who negotiated a $500 million settlement with Michigan State University in the Larry Nassar sexual abuse scandal, have sued the university alleging misconduct by Tyndall.
The university has acknowledged that Tyndall, who worked for the student health service for nearly 30 years, was the subject of eight complaints dating to 2000. It has confirmed that it paid him an undisclosed amount last year to leave campus.
The university has said that it began termination proceedings in 2017 but that Tyndall threatened to sue, alleging retaliation and age and gender discrimination. It said it agreed to the payment "rather than engage in protracted litigation."
Tyndall has said little about the allegations, but defended himself in a letter to the Los Angeles Times dated May 17.
Until March 2016, the letter reads, Tyndall was made aware of only one complaint: that he used bare hands during a pelvic exam. He wrote that the campus clinic's former executive director responded by polling its medical assistants, who verified that "an exam without a glove never happened."
The letter included what Tyndall wrote was positive feedback from patients he received in recent years, including one that read, "Overall Dr. Tyndall is a great doctor and a very friendly man who shows great care for his patients," according to the newspaper.
"Patients sometimes fabricate stories," Tyndall wrote in the letter, according to the Times.