PARK CITY, Utah — A woman who allegedly spiked her husband's drink with fentanyl and then wrote a children's book about grief after he died is now accused of secretly taking out almost $2 million in life insurance policies on him.
The allegations against Kouri Richins were raised in an amended court document filed Thursday that led to the postponement of a detention hearing originally scheduled for Friday.
Richins, 33, is charged with aggravated murder and three counts of possession of a controlled substance with intent to distribute following the death of her husband, Eric Richins, last March 4.
He was found unresponsive in the bedroom of their home in Kamas, about 40 miles southeast of Salt Lake City, after she made him a Moscow Mule to celebrate a business deal. An autopsy and a toxicology report found that he died from a fentanyl overdose, according to a probable cause statement.
Prosecutors said Richins slipped five times the lethal dose of fentanyl into the cocktail.
A year after his death, she published a book about grief titled "Are You With Me?" to "create peace and comfort for children who have lost a loved one," according to a description on Amazon. She dedicated the book to "my amazing husband and a wonderful father." It has since been removed from Amazon.
The court document filed Thursday alleged that in September 2020, Eric Richins found out that his wife had obtained and spent a $250,000 home equity line of credit on their home in Kamas, had withdrawn at least $100,000 from his bank accounts, and spent more than $30,000 on his credit cards.
Richins is also accused of appropriating distributions made from her husband's business "for the purpose of making federal and state quarterly tax payments and not paying the taxes," the document alleged. The stolen tax payments totaled at least $134,346, it said.
Eric Richins confronted his wife about the money and she agreed to pay him back, according to the document.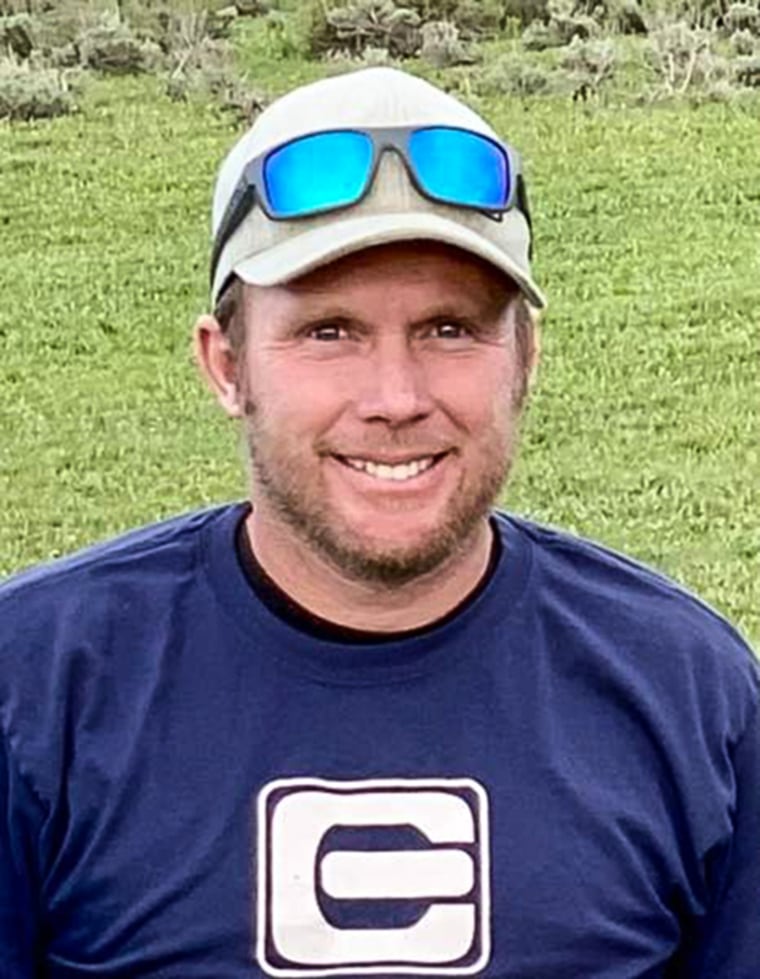 The following month, in October 2020, Eric Richins consulted a divorce lawyer and an estate planning lawyer, the document said. Unbeknownst to his wife, he changed his will, formed a living trust, placed his estate under the control of his sister Katie Richins-Benson, and designated the trust as the beneficiary of his $500,000 life insurance policy, according to the filing.
It further alleged that between 2015 and 2017, Richins bought at least four life insurance policies on her husband totaling almost $2 million. Eric Richins was unaware that she had purchased the policies, the document said.
Richins also allegedly changed a separate life insurance policy that her husband had to list herself as the beneficiary. The policy had initially listed his business partner as the beneficiary.
Eric Richins was alerted to it and was able to change it back to his business partner, the filing said.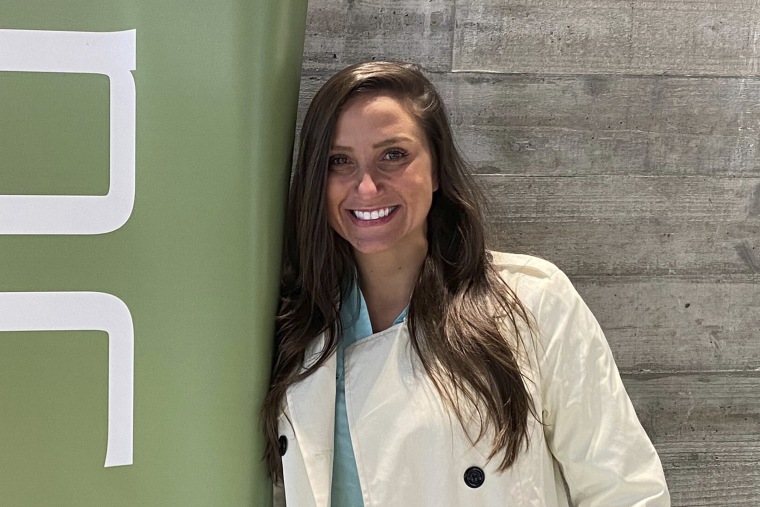 The document also provided additional details on Richins' alleged attempts to poison her husband with fentanyl pills she obtained from an acquaintance identified in court documents as C.L.
Eric Richins' family has said that she tried to poison him multiple times.
One of those attempts happened last Valentine's Day. According to the filing, Richins allegedly made her husband a sandwich and left it on the seat of his truck with a love note.
"Shortly after consuming the sandwich, Eric Richins broke out in hives and had difficulty breathing," it said. "Eric found his son's EpiPen and administered it to himself and slept."
Eric Richins believed he had been poisoned and told a friend that he thought his wife was trying to poison him, according to the document. Despite his suspicions, he stayed in the marriage because of his children, his family's spokesperson said.
Late last February, Richins allegedly asked C.L. to get stronger fentanyl pills, the document said.
"C.L. initially stated that the defendant specifically asked for 'some of the Michael Jackson stuff' during this request for fentanyl, but subsequently conceded that the defendant may have made the Michael Jackson reference during her first request for fentanyl," it said. (The pop superstar died in 2009 at his Los Angeles home after having received a lethal dose of propofol.)
C.L. obtained the pills for Richins, the document said.
A medical examiner said that Eric Richins had five times the lethal dosage of fentanyl in his system when he died and that it was "illicit" fentanyl, not medical-grade. It is also believed he ingested the drugs orally, according to the statement.
Days after her husband's death, Richins allegedly had a locksmith drill into his safe, which contained between $125,000 and $165,000 cash, according to Thursday's filing. When Eric Richins' sister suggested that Richins should not touch the money, she allegedly became enraged and punched the woman in the face and neck.
The document alleges that last March 9 or March 10, after her husband's death, Richins told C.L. to leave more fentanyl pills in a fire pit at a home she owned.
Prosecutors said they needed more time to provide discovery related to the new allegations in the document, according to a motion filed Thursday.
Richins' attorneys said they needed time to review the discovery and prepare for the hearing.
"The State amended the charging Information and has not turned over discovery yet that supports it," Skye Lazaro, an attorney for Richins, said in an emailed statement. "Therefore we couldn't be prepared to argue about the sufficiency of the evidence."
The new detention hearing is scheduled for June 12.
Alicia Victoria Lozano reported from Park City, Utah, and Minyvonne Burke from New York City.