A nineteen year-old snowmobiler buried by an avalanche was dug out and rescued by his father and brother, according to the Utah Avalanche Center.
Shawn Casey and his two sons, Weston, 19, and Hunter, 16, were snowmobiling in Providence Canyon, Utah when they triggered an avalanche. Casey and Hunter were able to outrun the avalanche, but Weston was not so fortunate.
His father and brother searched the area and spotted a snowmobile ski and four fingers of a glove sticking out of the snow. They clawed away at the snowpack with their bare hands and some nearby branches, and eventually uncovered his face. It was blue, and Weston was not breathing, but began to again once his father began blowing air into his mouth.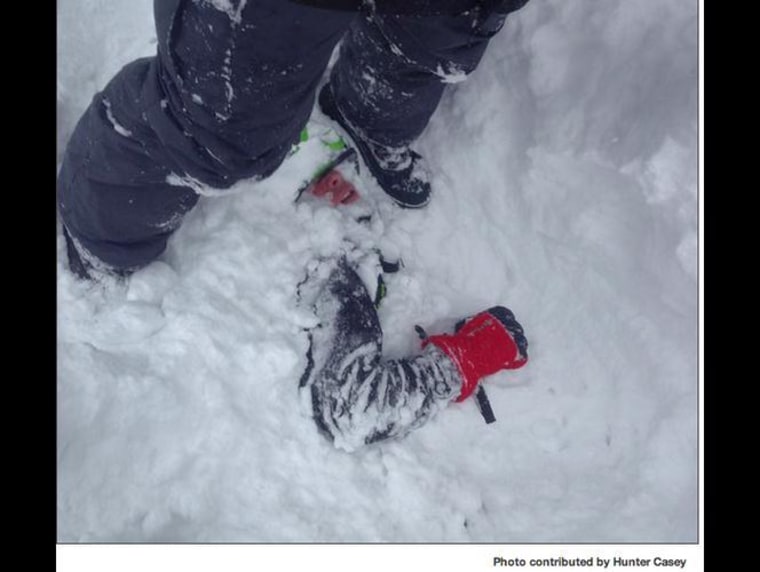 Weston's full-faced helmet, which created a small air pocket during the 20 minutes he was buried, was credited with helping keep him alive. It took another 30 minutes for him to be freed from the snow.
The Avalanche Center said Weston was able to survive because he was close to the end of the avalanche's deposition.They also credited the bright red gloves he was wearing.
Weston's snowmobile had gotten bogged down, and was trying to dig it out when he saw the approaching avalanche. He took shelter behind s nearby tree, but was swept under the snow mass. He was treated for hypothermia and a strained neck at a nearby hospital.
KSL/Salt Lake City contributed to this report.