Awesome.
That was the word Tyerell Joe Przybycien, a Utah teenager charged with first degree murder, allegedly used to describe the prospect of helping his 16-year-old friend, Jchandra Brown, hang herself from a rope tied to a tree, court records revealed.
"What you do if you knew a friend was trying to commit suicide?" Przybycien, 18, wrote a friend on April 19 in a text obtained by investigators.
"Talk them out of it," the friend, whose name is not identified in the probable cause statement, replied.
"The thing is…I wanna help kill them," Przybycien wrote in text filled with misspelled words. "It be awesome. Seriously im going to help her. Its like getting away with murder! I'm so f-----d up. I'm seriously not joking. Its going down in about a week or two."
It did and Przybycien recorded it all on his cell phone, the statement said.
"Bro It happened," he later texted a friend. "I helped her do it too and I feel so guilty."
Now Przybycien is facing trial for a crime that has drawn parallels to the case of Michelle Carter, the Massachusetts woman who was convicted of goading her teenage boyfriend into killing himself.
"It is reasonable to infer that but for the Defendant's actions leading up to the decedent's death, the decedent would not have died on May 5, 2017," Utah District Court Judge James Brady wrote in his Tuesday ruling paving the way for the teenager's trial.
Przybycien does not "escape criminal responsibility" because Brown made it clear she wanted to die, Brady wrote. He acted with "utter callousness to the value of human life."
"Likewise, encouraging and helping to facilitate the suicide of an impressionable minor who could have benefited from support, counseling or therapy is completely lacking of social value," the judge wrote in his ruling.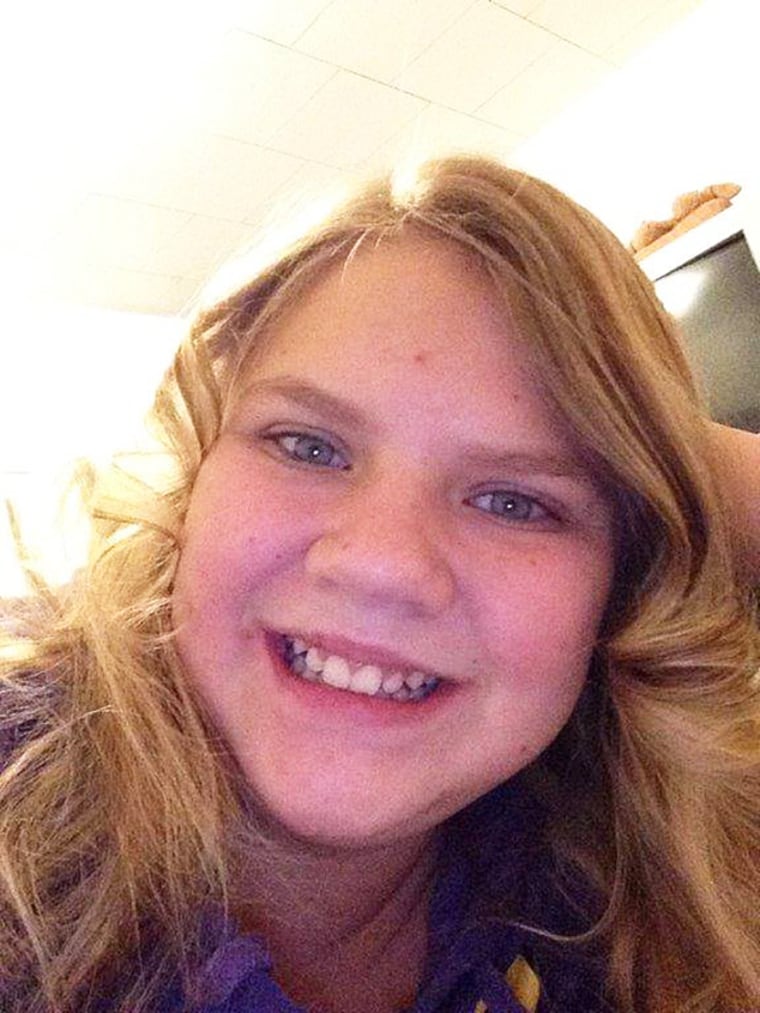 Przybycien, who lives in the Salt Lake City suburb of Spanish Fork, is also charged with "Abuse of Desecration of a Dead human body," which is a misdemeanor, the records show. And he faces five exploitation of a minor charges after police allegedly found child pornography on his cell phone, including images of nude young girls — some of whom were under age five.
Related: Massachusetts Woman Convicted of Goading Her Boyfriend Into Suicide
Przybycien is expected to plead not guilty at his arraignment next Tuesday, defense attorney Greg Stewart toldNBC News.
The sequence of events that ended with Przybycien in handcuffs began on May 6 when a turkey hunter stumbled across Brown's body near Maple Lake, south of Payson Canyon, Utah.
Much of the evidence the prosecutors would use to charge Przybycien, according to court records, was found in in two plastic grocery bags nearby, including a handwritten suicide note from Brown with instructions to "watch the video" on the cell phone that was in one of the bags.
Also found was a receipt for the rope that had Przybycien's name on it and an industrial strength can of air duster, a product used for cleaning computer keyboards that some teenagers use to get high.
In no time police located Przybycien, who was still in the area when they arrived — and who readily admitted he was with Brown when she died, according to the records.
"Her problem was, she thought she found a friend. And she found a monster."
Under questioning, Przybycien said Brown confided in him that she had been wanting to die, the records revealed. He admitted buying the air duster and the rope. He said he picked Brown up on the evening of May 5 after she was done with work and drove her to the spot where she died.
There, Przybycien told investigators, he helped Brown tie on the noose, made sure it was tight, and then took out his cell phone to record her final moments.
The footage, according to court records, showed Brown with the noose around her neck standing on a rock holding a shirt and the can of air duster.
Przybycien can be heard asking her to say something. Then Brown inhales a big snort of the air duster, loses consciousness, and falls in a "twisting motion."
"That did not work," the suspect is heard saying, the records reveal. "That did not even work."
But Przybycien continues to record Brown for up to 11 minutes and ask her questions that she does not answer.
"Thumbs up if you're okay," he says at one point, according to The Salt Lake Tribune.
"I guess I'll just leave this here now."
Przybycien allegedly told police he had hoped to retrieve the rope as a souvenir.
"I feel guilty," he later told police in a recorded interview that was played during a preliminary hearing. "I feel like I did murder her. I helped her so much."
Stewart said nothing Przybycien did directly caused Brown's death.
"Her putting the noose around her neck, stepping onto the pedestal, and inhaling the compressed air so she passed out and slipped from the pedestal caused her death," he said. "Without an assisted-suicide law in the State of Utah, prosecuting a young man for murder for actions that didn't directly cause the death of another seems like a slippery slope. If someone's actions didn't directly cause a death, juries will have to decide where cause begins and ends, and outcomes will be all over the place."
Brown's aunt, Polly Meija, disagreed.
"Her problem was, she thought she found a friend," Meija told the Salt Lake paper. "And she found a monster."