A 14-year-old Utah boy was killed after a bullet from a nearby group of target shooters missed the trees and struck him in the head, police and the boy's family said.
Zackary Kempke, from North Ogden, was sitting in the back seat of his family's car with his sister, mom and dad, going through the Monte Cristo trails on Sunday when he was struck, according to his uncle, Cory Hopkins.
Authorities said the incident occurred at approximately 3 p.m. in a popular hunting and camping area in the northern part of the state.
"They went up for a drive to take pictures of the leaves changing when they heard an explosion in the back seat," Hopkins told NBC News on Tuesday. "When my brother-in-law looked back he saw that his son was in his daughter's lap and there was blood everywhere."
When the family went to look for cellphone service to call 911, they found a group shooting targets a few hundred yards away.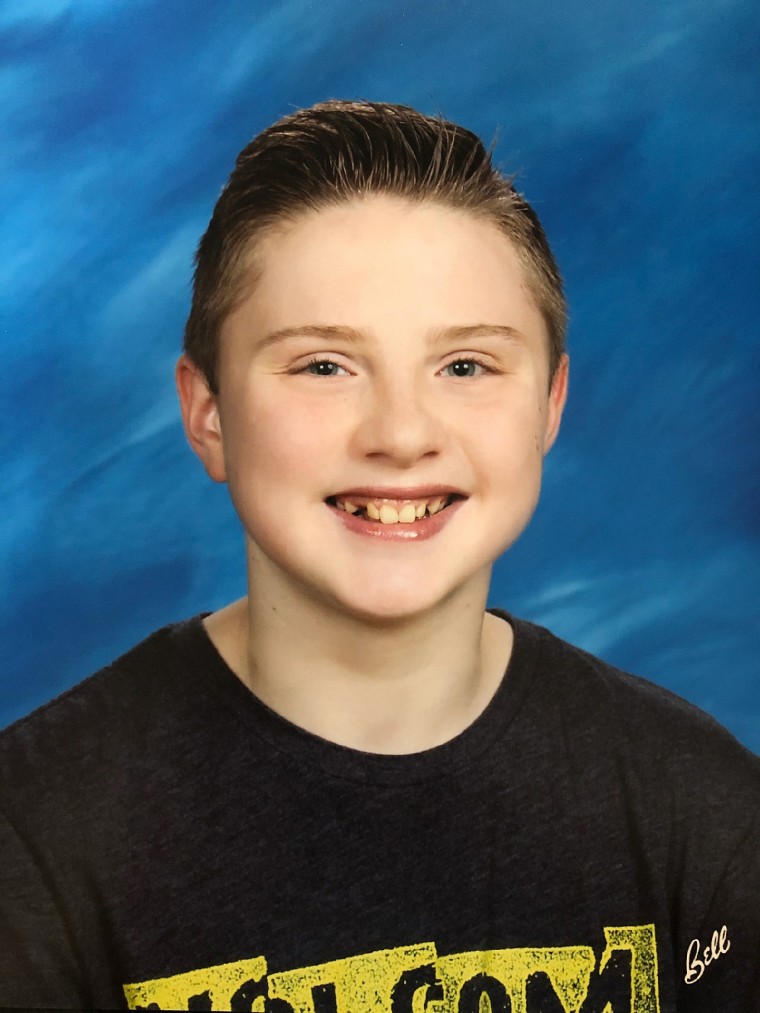 "The individual involved as well as witnesses stated that they did not know there was a road down range and could not see the vehicle as it traveled on the road due to thick brush and trees," Sheriff Dale Stacey wrote on the Rich County Sheriff's Office Facebook page.
The incident is currently under investigation and the name of the individual who shot the gun has not been disclosed, according to both Hopkins and police. "There was no maliciousness," he said. "The family believes wholeheartedly that it was an accident."
Kempke was attending North Ogden Junior High and was active in his church community.
"Zack was very spiritual," Hopkins said. "He was a role model to his whole family."
The victim, who was known by his family as being bright and "well-rounded," had been diagnosed with Type 1 diabetes and celiac disease when he was younger.
His family first identified him to press, mainly because they want to tell his story.
"The message we want to get out is gun safety," Hopkins said. "We don't want this to turn into a gun rights issue."