A Utah woman is accused of killing at least six infants over a decade after their tiny bodies were found stuffed inside individual cardboard boxes in the garage of her former home, police said.
Megan Huntsman, 39, was arrested on Sunday and booked into the Utah County jail.
Police said they found seven dead infants in the Pleasant Grove home where she had lived up until three years ago before moving to another Utah town.
Police said they believe Huntsman gave birth to the children from 1996-2006.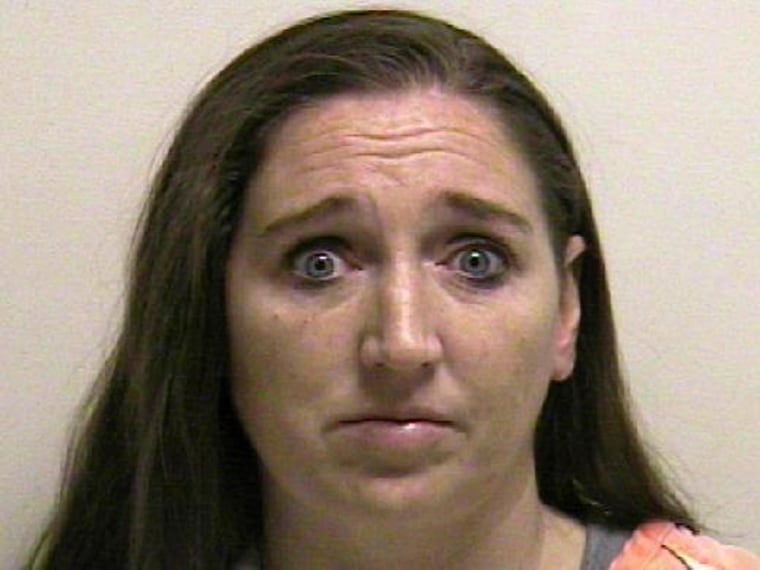 Six of the newborns appeared to have died from asphyxiation and a seventh was thought to be stillborn, police said.
Officers discovered the bodies Saturday when Huntsman's estranged husband reported finding a newborn's body inside a box while cleaning out the garage, Pleasant Grove Police Capt. Michael Roberts told reporters. Pleasant Grove is about 35 miles south of Salt Lake City.
After obtaining a search warrant, officers then found six other bodies. DNA tests were to be done to determine the father, Roberts said.
"This is unbelievable, I can't even fathom it. It doesn't make any sense at all," Roberts said.
A neighbor told The Salt Lake City Tribune that the ex-husband's parents own the home and that three of Huntsman's daughters, ranging in age from about 13 to 20, still lived there.
—Jeff Black, with The Associated Press