A University of Wisconsin-Madison student was charged Thursday with 15 counts related to the sexual assault of five women.
Alec Cook, 20, appeared in Dane County Circuit Court for a bail hearing on Thursday where a judge set a $200,000 cash bond.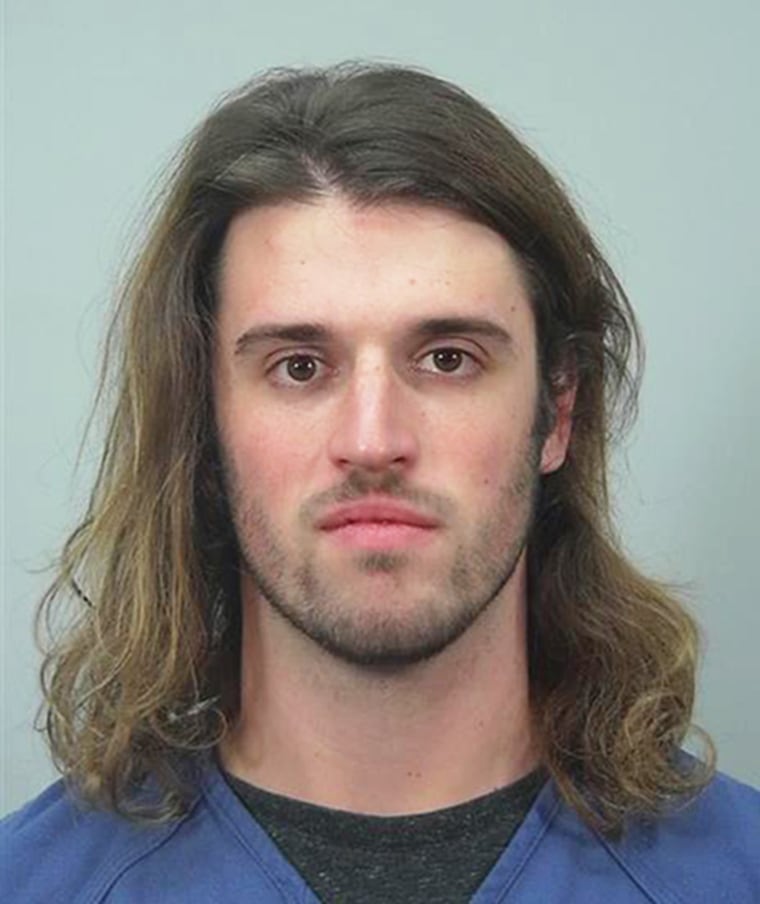 Police arrested Cook last week after a fellow UW student accused him of strangling and assaulting her at his apartment on October 12, according to the criminal complaint. More victims began coming forward soon after.
A search warrant filed with the Dane County Circuit Court states that dozens of women have come to the police wanting to speak about "unknown acts related to Cook."
Related: University of Wisconsin Student Faces Multiple Counts Related to Sexual Assault Allegations
The search warrant also states that a detective who searched Cook's apartment had found a black leather notebook in a nightstand drawer that listed the names of "a series" of women, and includes disturbing statements that reference killing and "sexual" desires.
Cook's attorneys, Chris Van Wagner and Jessa Nicholson, have denied all allegations against their client and said the document police reference to the word "kill" and other things scribbled next to some names is not proof of anything.
"You tell me what it means, it doesn't appear to mean anything," Van Wagner told NBC News Thursday, adding that his client's clients sexual encounters were all consensual.
"Our client has been essentially slaughtered by the social media image of him," Van Wagner told reporters during a press conference. "He's been painted as the face of evil in Madison, and now across the entire nation, across the globe. That's wrong."
The university has placed Cook under emergency suspension and banned him from campus.
Correction: An earlier version of this article stated that a no contest plea was entered. The no contest plea was for a 2014 arrest in Dane County, Wisconsin, for underage drinking/possession, not for the sexual assault charges.