If Jane Wiley and her husband, Ryan Wiley, both discharged from the Marines, don't receive the housing allowance they get through the GI Bill by Nov. 1, she expects that they will run out of money for food and rent. They will also have to stop attending school if they can't afford child care for their two kids.
The Wiley family is not alone. Because of a software issue, the Department of Veteran Affairs is struggling to pay student veterans the housing allowance and other benefits provided to them via the GI Bill.
The federal agency has paid some veterans too much, too little or nothing at all. It is up to two months late on payments in some cases, forcing potentially thousands of former service members to spiral financially.
The Wileys depended on those checks and included them in their monthly budget. Without them, they instead have a handful of maxed out credit cards and no expectations of when they might be paid.
NBC News spoke to 10 veterans who had to borrow money from family, take out loans, or open new credit cards — and watch their bank accounts trend steadily toward zero — because their payments were delayed.
"People are homeless and starving because they can't rely on getting their benefits," said Jane Wiley, who left the Marines in June 2016 and now serves as a reservist in the Air Force. "If it means making [VA] employees stay all night, then get it done because it's better than putting families in crisis."
Wiley said she is frustrated because she sent in the paperwork to be certified to receive her benefits nearly two months ago, but has no idea when or if she'll receive a check. The VA has provided her — and the other veterans NBC News spoke to — few answers.
"You can count on us to serve," said Wiley, 31, who attends Texas A&M San Antonio, "but we can't count on the VA to make a deadline."
The VA said the problem currently stems from an IT problem caused by changes to the law when President Donald Trump signed the Forever GI Act last year. New standards for calculating housing stipends were to be implemented on Aug. 1, but it caused "severe critical errors" during testing that "resulted in incorrect payments," VA spokesman Terrence Hayes said.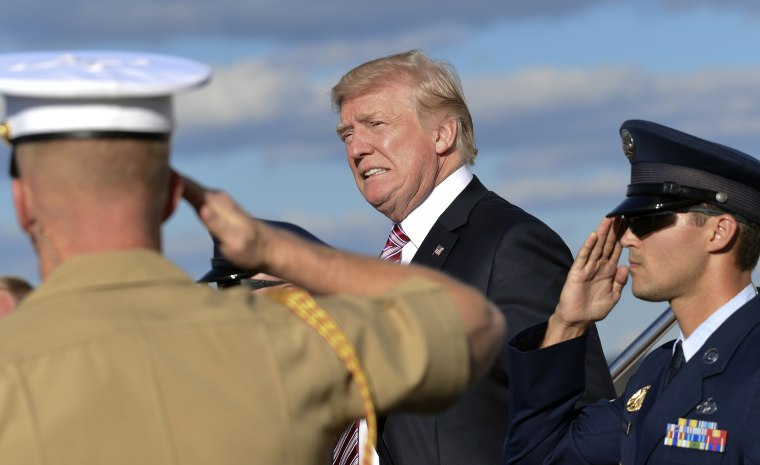 As a result, the VA decided to postpone the deployment of the system. It is now paying students under 2017 rates — ignoring the 1 percent increase for 2018 — and plans to reimburse students the difference they are owed at some point in the future.
As of now, the agency does not know how many veterans are affected but expects that 360,000 veterans will have to be paid the 2017 rate. It will be "unable to identify the number of veterans solely impacted by delayed payments" until they are able to process every veterans' enrollment documents, Hayes said.
"Education Service has placed the Regional Processing Offices in a mandatory overtime status and have 202 temporary employees on hand to assist with the pending inventory," he said in a statement. "With these measures in place we are processing over 16,000 claims per day."
Hayes did not respond for comment when asked how much the additional 202 temporary employees would cost the VA.
It's just another example of how the VA, in this capacity, does not have their s--- together.
The VA's Office of Information Technology and Veterans Benefits Administration believe the problem could be solved by the end of the year, but many veterans said none of this has been conveyed to them, leaving them directionless.
The lack of communication has only exacerbated the problem, said veteran Jarid Watson, 37. He faults what he called "toxic leadership" at the VA for these ongoing issues. Watson said he has fallen behind on his mortgage payments because of the delay and added that, at the very least, the VA could have explained the problem.
"It would at least show there was some sort of strategy, some sort of plan, some sort of organization," said Watson, who received a medical discharge from the Air Force as a tech sergeant in 2016 after 12 years of service. "It's just another example of how the VA, in this capacity, does not have their s--- together, and that comes from the very top."
Rep. David Roe, R-Tenn., the chairman of the Committee on Veterans' Affairs, began looking into the matter in mid-September after two veterans in his district sent their information within a minute of each other to be certified. One received his housing allowance, but the VA couldn't find the other man in the system at all.
In a letter to Under Secretary for Benefits Paul Lawrence on Sept. 28, Roe wrote that the problem appeared to stem from student certifications not properly transferring from one system to another, causing "students' certification [to be] lost and not making it to the payment program that provides the monthly living stipend." He also noted that this was particularly concerning as the VA's workload for education claims increased by 52 percent between Sept. 22, 2017, to Sept. 21, 2018 — from 163,771 to 248,396.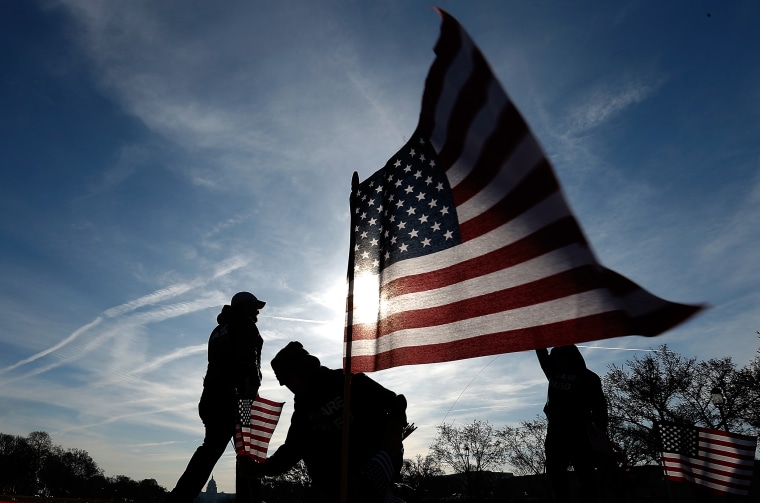 "They have to upgrade their system to a modern, working system," Roe told NBC News. "This should not be this hard. If this was happening at [Amazon], this problem would be fixed or somebody would be fired."
"You can't have these young people going homeless," he said of veterans who were now struggling to meet their rent. "They can't be doing that. They have to pay their bills. Congress has provided the money; taxpayers have provided the money. It's time for the VA to do their job."
Veterans were open about how much this would affect their budgets. The apparent software snafu is costing former service members living on a tight budget a great deal as they are now faced with banking fees, interest on loans or on credit cards and other late charges for unpaid bills.
Matt Downie, 35, who served over four years in the Army before being discharged as a corporal in 2007, interns at a law office, studies pre-law at Southern New Hampshire University and works as a personal trainer in his free time. Because of how busy he is and the need to also support his wife and three kids, the money provided by the GI Bill is essential to his family's monthly budget.
To pay his bills, Downie said he had to borrow $1,100 from his sister and her husband. This week, he finally received $2,500 from the VA, but he said the delay has cost his family more than $300 in overdraft fees.
"To be honest, if we didn't get that money, I don't know what we would have done come Monday," said Downie. "We were down to $15 in our bank account and have three kids, two car payments and our house that we rent."
Joe Davis, the director of communications for the Veterans of Foreign Wars, said the organization was attempting to evaluate the impact of the delayed payments on members.
"We just hope all creditors and landlords cut some slack to the veteran," he said. "It's the system, not the veteran, because they will be paid."
Of the veterans interviewed, each shared how they sat on hold with the VA's education helpline for up to 90 minutes in hopes of receiving an answer. But once they were finally able to speak to a VA employee, the veteran would be told that there was no new information or that call volumes were so high that they would have to call back later.
But the greatest frustration for many is that this is a benefit that isn't exactly new — the GI bill was signed into law by President Franklin Roosevelt in 1944. The VA should be able to anticipate the need, they said.
"I'm glad I served and I'd do it again, but what bothered me is that I was doing my job: taking classes, passing my classes and submitting my certification," Downie said. "They're totally failing their jobs and they still get paid. It just seemed like no one cared. I often was told a lot of people weren't getting paid besides me. I understand that, but that doesn't help me at all."