Donald Trump Jr., the president's son, and his wife, Vanessa, have filed for divorce, they confirmed Thursday.
In a statement issued over both of their names, the couple, who were married in 2005 and are both 40 years old, said that "we have decided to go our separate ways."
"We have five beautiful children together and they remain our top priority," they said. "We ask for your privacy during this time."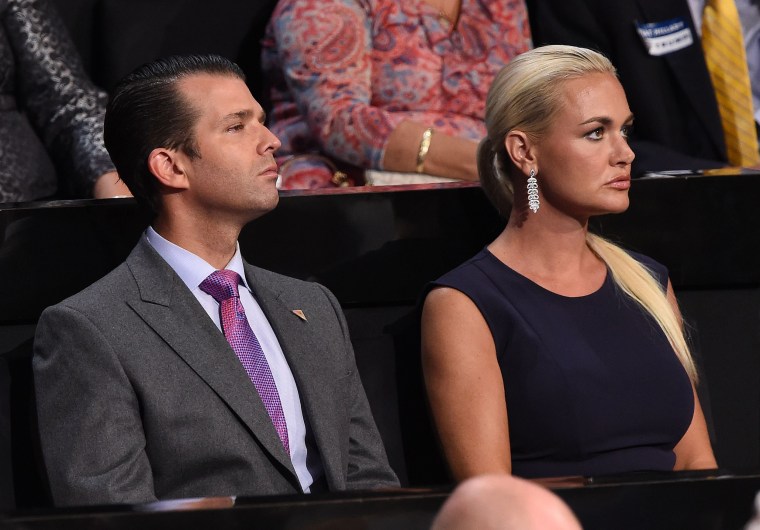 Details of the divorce complaint weren't immediately available. The New York Post first reported that Vanessa Trump had filed a notice in State Supreme Court in Manhattan — New York's equivalent of trial court, not its highest court — seeking an uncontested divorce.
The announcement came a day after the Post quoted multiple sources as having said the couple were struggling with marital problems and were likely to end their union.
Vanessa Trump was briefly hospitalized last month when a letter to her husband found to contain a suspicious white powder. The powder was determined to be non-hazardous.