A Florida couple who told police that they fed their children only raw fruits and vegetables was charged on Wednesday in the starvation death of their 18-month-old son, authorities said.
Ryan Patrick O'Leary, 30, and Sheila O'Leary, 35, of Cape Coral, were indicted by a grand jury on charges of first-degree murder, aggravated child abuse, aggravated manslaughter, child abuse, and two counts of child neglect, State Attorney Amira Fox said at a press conference Wednesday.
The O'Learys called police on Sept. 27 when they noticed that their toddler had gone cold, and despite their attempts to resuscitate the child, he was pronounced dead when paramedics arrived at their home, according to Fort Myers News-Press.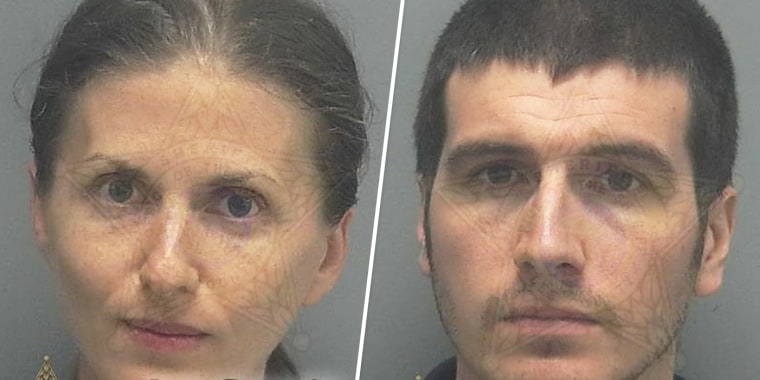 Cape Coral police said that early on in the investigation it was apparent the boy was a victim of neglect.
The 18-month-old only weighed 17 pounds, according to a Cape Coral police report obtained by The Associated Press, which is about the amount a 7-month-old should weigh.
The couple told police they were vegan and fed their children only raw fruits and vegetables.
"The evidence in this case is horrendous," Fox said, who accused the parents of "torture" at the presser and said the child died due to "starvation and extreme lack of care."
The couple's three other children, ages 3, 5, and 11, were also victims of child abuse and extreme neglect, authorities said.
The 3- and 5-year-olds are now in state custody, and the 11-year-old is in the care of her biological father, according to NBC Fort Myers affiliate WBBH.
In November, the parents were charged with aggravated manslaughter, but the charges were upgraded after the grand jury indictment. They will be arraigned on Monday, Dec. 23, and WBBH reports they could face the death penalty.