The estranged brother of Las Vegas gunman Stephen Paddock was arrested Wednesday on child pornography charges stemming from an investigation that predates the massacre.
Bruce Paddock, 58, was detained at a Los Angeles assisted-living facility, where he was awaiting surgery for spinal stenosis. A felony complaint said he had over 600 explicit images of minors in 2014 and had also swapped pornography.
He faces 19 counts of sexual exploitation of a child and one count of possession of child pornography, the complaint says. He was being held on $60,000 bond.
The LAPD said the images were discovered inside a building where Paddock was squatting, but they could not find him at the time. After his brother's crime, they learned where he was and obtained a warrant, police said.
An attorney who Paddock said had represented him in criminal matters in the past told NBC News he is no longer representing him and declined to comment.
Another brother, Eric Paddock, who lives in Florida, said he had no comment on the arrest.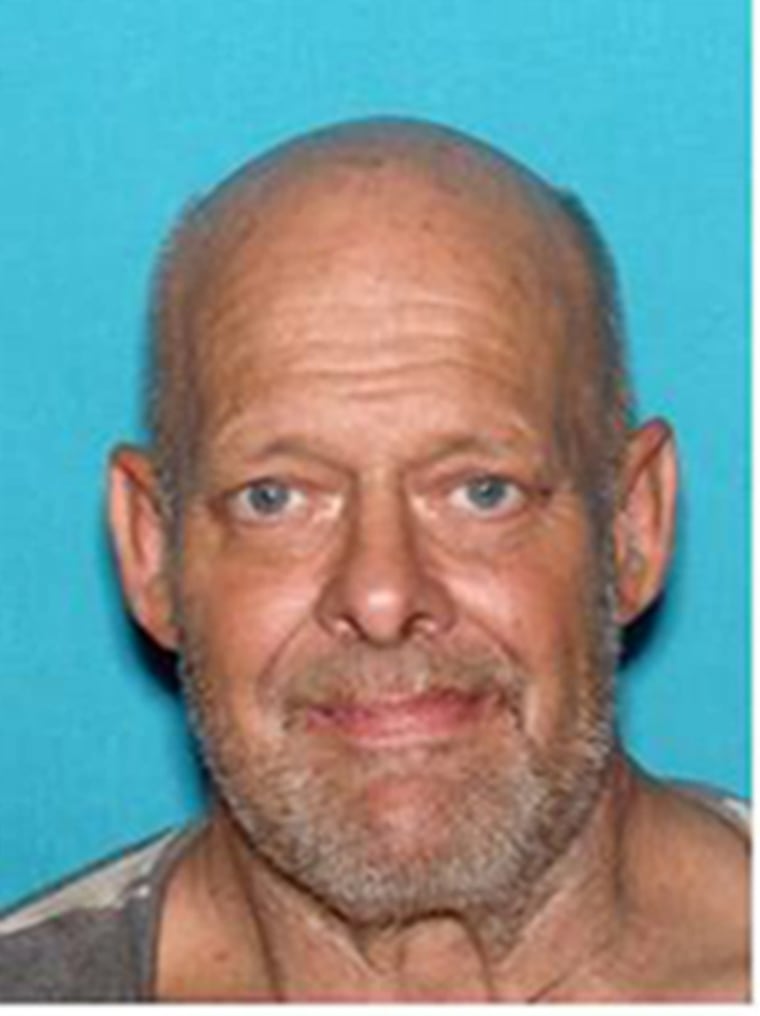 At the time of the mass shooting on Oct. 1 that left 58 dead, Bruce Paddock told NBC News that he had not been in touch with his brother Stephen for 10 years and had no idea why the professional gambler would have opened fire on music festival attendees from his room at the Mandalay Bay.
"I don't know how he could stoop to this low point, hurting someone else. It wasn't suicide by cop since he killed himself," he said at the time. "He killed a bunch of people and then killed himself so he didn't have to face whatever it was."
It was Bruce Paddock who revealed that their father was a bank robber who once made the FBI's most-wanted list and was judged by authorities to be "psychopathic" with "suicidal tendencies."
But he insisted that his brother wasn't "mentally deranged" and noted that Stephen had never been in trouble with the law like he had.
Court records show Bruce Paddock has a criminal record stretching back to the 1980s, with convictions for vandalism, criminal threats, theft and driving with a suspended vehicle and other arrests for which he was not convicted.
Paddock was annoyed that his brother's monstrous crime had brought attention to his own misdeeds, which he described as "minor." He had to scramble to pay a fine after it was reported that there was an active warrant for his arrest from a vandalism case in which he had failed to perform community service.
"I'm not proud of it," he said. "But I never went to prison."
FBI agents visited him twice after the shooting, he said, and were mostly interested in his brother's childhood.
In the days after the Vegas carnage, Paddock frantically tried to reconnect with members of his fractured family, leaving messages for another brother Eric and reaching out to the attorney for Stephen's girlfriend, Marilu Danley.
"I want to see if we could patch up what we destroyed so many years ago," he said. He added that he had only succeeded in reaching his elderly mother, "and she's yelling at me all the time not to talk to anyone."
Earlier this week, Paddock said he was concerned about the fate of his brother's remains and had reached out to the coroner's office in Nevada to see if he could claim them.