BURLINGTON, Vt. — The Vermont man suspected of driving the wrong way on an interstate highway and causing a fiery crash that killed five teenagers has pleaded not guilty to five counts of second-degree murder.
Steven Bourgoin was arraigned Friday in a conference room at the University of Vermont Medical Center in Burlington, where he is recovering from his injuries from the crash. He was wheeled into the room by a state trooper and a health care worker.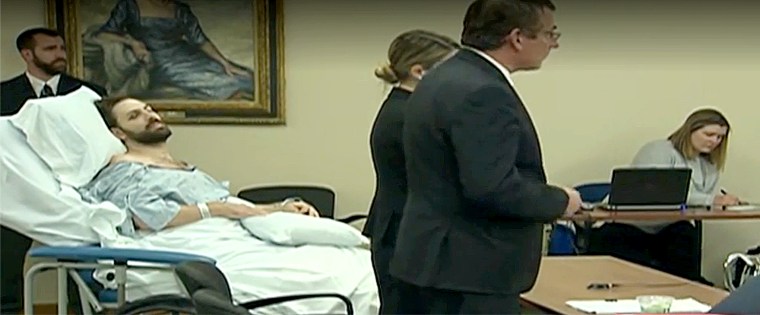 Bourgoin's attorney entered the not guilty plea.
The judge also ordered a competency hearing and agreed that Bourgoin should be held without bail.
Police say Bourgoin crashed into the teens' car in Williston and then stole a police cruiser before crashing it into at least seven other vehicles Oct 8.
Bourgoin was facing foreclosure, and was involved in legal proceedings around domestic and child custody issues, according to documents filed in court.
Public defenders working on his case have not returned phone calls or emails seeking comment.
Chittenden County State's Attorney T.J. Donovan said at a news conference earlier this week that he doesn't consider the teens' killing as an accident.
"This is difficult, not only for the members on scene — rescue personnel that responded, fire personnel — but also the families that are going to have to deal with this after the fact," State Police Capt. Mike Henry told WPTZ.