The suspect believed to have shot a reporter and cameraman to death on live television and posted video of it to social media was described Wednesday as a disgruntled former employee of the station.
He was identified as Vester Lee Flanagan, 41, who also used the on-air name Bryce Williams.
The general manager of the station, WDBJ in Roanoke, Virginia, said that Flanagan had a reputation as "being difficult to work with" and was fired because of anger problems.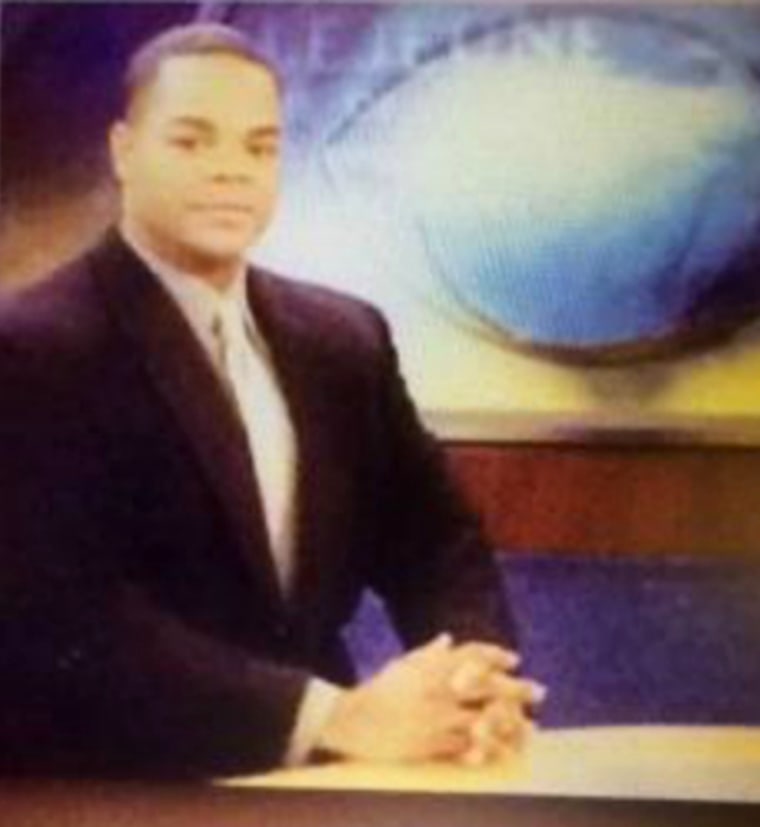 Flanagan shot himself while he was being chased by state police shortly after 11:30 a.m. and died at a hospital at around 1:26 p.m., police said.
A trooper spotted Flanagan's rented Chevrolet Sonic on Interstate 66 and tried to pull the car over, but it sped away and within minutes ran off the road and into a median, police said. The trooper found Flanagan shot inside the vehicle.
Police identified Flanagan as the man who walked up to Alison Parker, an on-air reporter, during a live remote interview on WDBJ's morning show, and shot her to death along with Adam Ward, a cameraman. The woman being interviewed was shot and wounded.
Later, during the police chase, Flanagan apparently posted videos of the shooting to Facebook and Twitter accounts under the name Bryce Williams. Those accounts were quickly taken down.
The accounts also posted an apparent justification for the shootings, accusing the reporter of having made racist comments and the cameraman of having reported the suspect to human resources.
In a rambling 23-page letter faxed to ABC News, a man claiming to be the gunman said he was motivated by the church shootings in Charleston, South Carolina, in June. He also expressed admiration for the gunmen who carried out mass shootings at Virginia Tech in 2007 and Columbine High School in 1999.
"The church shooting was the tipping point," he wrote, according to ABC News, "but my anger has been building steadily…I've been a human powder keg for a while…just waiting to go BOOM!!!!"
Flanagan had a two-decade career at a string of local television stations. In February 2013, he posted a video of his collected work to YouTube:
KPIX, the CBS station in San Francisco, said that Flanagan worked there as an intern and a writer from 1993 to 1995. An employee at WTOC in Savannah, Georgia, confirmed that Flanagan worked there in the late 1990s.
And in 2000, Flanagan sued a Florida station that had fired him, alleging racial discrimination, according to a newspaper report at the time.
"Vester was an unhappy man," Jeff Marks, the general manager of WDBJ, said on the station's noon newscast. "He had a reputation for being difficult to work with."
Marks said that Flanagan was fired "after many incidents of his anger coming forward" and was escorted from the building by police. His LinkedIn page said that he worked for WDBJ for a year, until February 2013.
And in 2000, after he was fired from a station in Tallahassee, Florida, he sued the station alleging racial discrimination, according to a newspaper report at the time.