For the young environmental activists inspired by Greta Thunberg and her peers, the battle is going to have to be as much about changing the political climate as is it about climate change.
In just over a year, the 16-year-old Swedish student has gone from protesting by herself to inspiring school strikes across the planet and delivering a blistering speech at the United Nations last Monday. The momentum comes on the heels of another major youth-led movement, March for Our Lives, that spun out of the mass shooting at Marjory Stoneman Douglas High School in Parkland, Florida, in February 2018. High school-aged survivors of that shooting including David Hogg, Emma Gonzalez and Cameron Kasky grabbed the nation's attention in ways adult gun control advocates haven't.
Get used to hearing their names for a long time after they graduate college and head out into "real world."
"Usually people who get activated don't cease that as they get older. They continue their activist idealism way into their middle age," said Richard Flacks, professor of sociology at the University of California, Santa Barbra, and one of the founders of the Students for a Democratic Society (SDS) in the 1960s.
"All these nongovernment organizations exist in part because young activists from the '60s set them up to continue the work they were doing," he said.
Fiery idealism, though, can only last so long after it collides with cold realism. Veterans of the civil rights movement, peace movement and other similar activism over the years caution that if Thunberg and company are going to channel their youthful passion into real societal change, a sustainable energy of a different kind is needed.
"They have a sense of freedom, they're not tied down with families and mortgages yet," said Dionne Danns, a professor of education history at Indiana University, Bloomington. "It's also a time when a lot of them are new to this level of consciousness. It isn't reigned in yet as it is when you get older.
"One of the things that this generation can learn from the past is that protests are very important, but they only bring attention to the issue. Continued organizing has to happen before everyone gets tired of it," she said.
That can be a tough challenge for the high school-age activists of today; it sure was for the college radicals of 50 years ago.
Mark Rudd, the president of the Columbia University chapter of the SDS during the campus protests in 1968 and later a leader in the militant group the Weather Underground, credits the success of the student mobilizing of that era to the fact that many were the children of labor and Communist Party organizers.
Rudd, 72, also saw up close how important evolution over time could be to furthering a movement. He watched as fellow veterans of '60s and '70s activism went into "helping professions" like teaching and social justice law. But what they didn't go into in great enough numbers was politics.
"We forgot about power, we abdicated," Rudd told NBC News by email. "We didn't spend the necessary portion of our time and energy to gain political power.
"That would have taken building structures and strategies, such as taking over the Democratic Party the way the far-right eventually took over the Republican Party. The right wing had only one aim, political power, and they organized for decades for that, and they got it. We didn't," he said.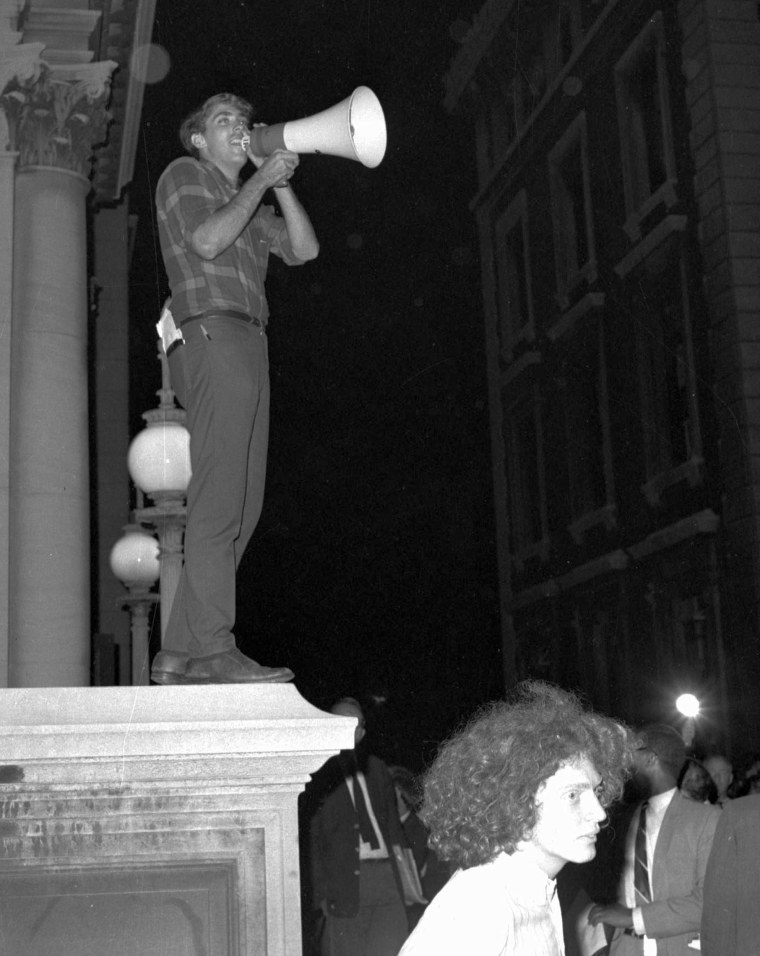 But Flacks said student-led movements can change over time — in such a way that the casual observer may not notice.
"Take the occupy movement. It seems like it burned out quickly because there were all these very dramatic street occupations that were not there before and then there weren't," Flacks said of the mass takeovers of public spaces across the world in late 2011 in protest of social and economic inequality. He says that passion is still around. "It went into the Bernie Sanders campaign."
Many of the young civil rights leaders from the '60s went into politics — as exemplified by Congressman John Lewis and Rev. Jesse Jackson.
Jibreel Khazan, who went by the name Ezell Blair Jr. when he and three friends staged a sit-in at a segregated Woolworth's in Greensboro, North Carolina ended up being a lifelong civil rights activist.
The group was inspired to launch their major salvo in the civil rights movement by reading a pictorial book on major figures in African American history the night before. Khazan was just an 18-year-old student at North Carolina Agricultural and Technical State University when he made history on Feb. 1, 1965.
"We dreamed dreams of changing the world," said Khazan, 59 years later.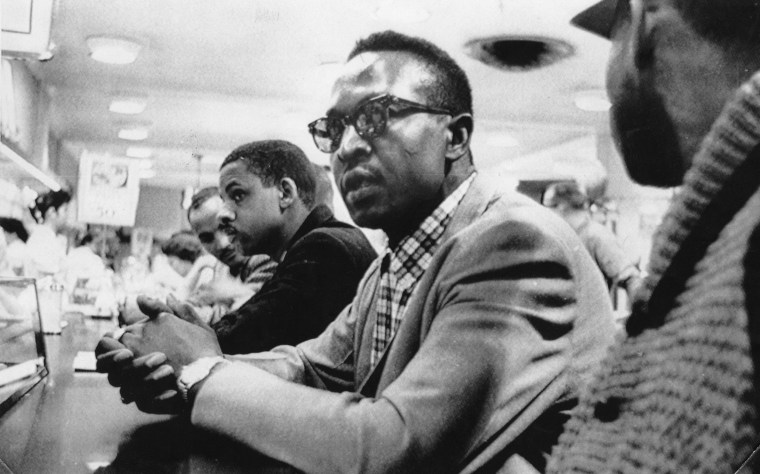 The Greensboro Four, as they came to be known, weren't prepared for just how much would change. "Our lives were transformed," Khazan said. "A lot of people got 'sit-in' fever. They got high off it, they looked like they drank a whole fifth of whiskey."
"I remember looking at one of my friends who was going from one sit-in to another. I could see he had gone past normal. He had a smile on his face like he was hypnotized," he said.
Danns said the young people of today could have the same success that the activists of that era did.
"We saw with the civil rights movement, those folks were just ordinary people — and they changed the course of the country," Danns said. "These young folks today have that potential to do that, too."
As was the case with the anger over segregation and racism that fired up activists in the 1960s, the youth movements today are galvanizing around issues that threaten their lives: climate change and gun violence.
"These issues are not specialized issues. They deal with life and death, so my feeling is this kind of activism is going to continue because the issues aren't going away," said Robert Cohen, a professor of U.S. political history at New York University.
"They're also starting out much younger than the college-age activists at the past, so they will bring this to their campuses," he added.
What amazes Roxanne Dunbar-Ortiz, an icon of the women's liberation and Native American rights movements, is how polished these kids are. "David Hogg has 2 million followers on Twitter," she said. "He doesn't need the media to spread a message."
Social media and 24-hour news networks aside, there are some things that haven't changed since the days Hendrix was on the radio
Young people have "unbounded energy and optimism, coupled with idealism," Rudd said. "They can sleep on jail floors if need be. I did."
So what does he see in this current generation of youth activists that gives him hope that they can evolve from a cause into a movement?
"All of the above plus righteous indignation," he said, "and a willingness to do what needs to be done. Do you think it's easy for Greta T?"