The Department of Veterans Affairs announced Wednesday that it will be more than a year before it will be able to correctly calculate veterans' housing allowance under the Forever GI Bill that President Donald Trump signed in July 2017.
The federal agency has regularly blown through a series of promised deadlines to finally implement the law over the past year because their IT systems struggled to apply the changes, which required that housing benefits be calculated based on where veterans go to school rather than where they live.
Those delays created a backlog of veterans' claims three times higher than normal, the VA said. The situation forced many veterans to face difficult financial circumstances as payments were delayed with little to no warning.
"Redesigning the way VBA [Veterans Benefits Administration] calculates Post 9/11 GI Bill housing rates during a busy academic season was like flying a plane while building it, and that was unfair and frustrating to Veterans and taxpayers," VA Secretary Robert Wilkie said in a statement. "That's why we are resetting our implementation of the law for the next year to ensure we get the technology and formula right to put Veterans first."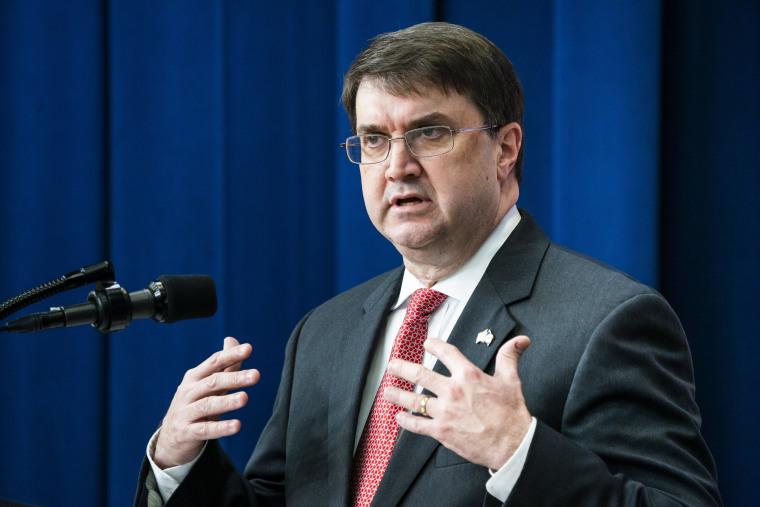 Wilkie directed Under Secretary for Benefits Paul Lawrence to delay the implementation of the law's changes until December 2019, "to give the department the time, contracting support and resources necessary to develop the capability to process Spring 2020 enrollment," according go the VA statement.
In the meantime, VBA will pay its GI Bill benefits based on the Department of Defense's Basic Housing Allowance rates, which the VA said should be equal to or higher than what veterans are owed. The VA said it will not attempt to recoup the difference in cases when the payment is too high and it will correct any underpayments.
Lawrence attempted to address some of these issues when he testified before the Veterans' Affairs Committee this month, which came after numerous reports that veterans who had budgeted for their GI Bill payment faced mounting debt and the possibility of eviction.
At the hearing Lawrence refused to provide the committee an estimate when the IT issues that had plagued the law's implementation would be fixed.
"That was a mistake to give you a day," Lawrence said, referring to previous congressional hearings when VBA had provided an exact time frame. "We did not understand the certainty around it. That is why we are not giving you a date."
Rep. Phil Roe, R-Tenn, the chairman of the house veterans' affairs committee, told NBC News after the hearing this month that he was concerned the VA would burn through a large amount of taxpayer dollars before it found a solution and guessed that it would take the VA at least a year to implement the changes.
But in an email on Wednesday the chairman said that he was pleased by the decision and said he would continue his oversight efforts of the VA on the committee.
"I am glad that Secretary Wilkie is taking diligent steps to ensure that VA acquires a functioning IT System and will ensure that monthly housing payments are made with minimal delays," Roe said. "It is imperative that the steps VA takes to fix this unacceptable situation are made swiftly and correctly."
Sen. Johnny Isakson, R-Ga., chairman of the Senate Committee on Veterans' Affairs, noted in a statement that Congress provides the VA's Office of Information Technology more than $4 billion a year, adding that the federal agency needed "to be held accountable to produce smart IT solutions that work for veterans and the VA workforce."
He added, however, that he understood Wilkie's decision to delay the changes.
"Right now, the VA's priority must be to ensure accurate payments are sent to student veterans in a timely manner," Isakson said. "Student veterans rely on the G.I. Bill to support themselves and their families while they are in school, and the VA is responsible for keeping those payments going, even as it implements the new law."
The White House did not immediately respond to a request for comment.
The VA said it had 74,000 education claims as of Nov. 16, which included claims as new as a day old. More than 63,000 have been pending fewer than 30 days, nearly 10,000 were 30 to 60 days old, and about 900 were older than 60 days.
The federal agency said that it processed more than 700,000 education claims this fall, but the VA noted that "less than 4.5 percent" — or more than 30,000 — "of those processed were pending for more than 60 days."
The VA denied that thousands of veterans had waited months for their GI Bill benefit payments and that some veterans had been made homeless because of the delays.
CORRECTION (Nov. 28, 2018, 4:50 p.m. ET): An earlier version of this article misstated the amount of time the VA left more than 63,000 education claims pending. They have been pending fewer than 30 days, not longer than 30 days.